Relic Space is a turn-based, roguelike RPG hybrid (with 4X elements!) in which you help rebuild civilisation following a galactic catastrophe. Through a mix of handcrafted and procedurally generated missions you engage in deeply simulated, hex-based combat as an elite starship pilot - all set within an epic sci-fi narrative that you help construct through your choices.
A public Demo was released a few months ago on Steam and has been updated regularly since then. The latest update to the Demo has some great new features that really add to the game's replayability, and which I'm going to talk about below.
'Random Mission' mode
Though it's just a simple checkbox on the game mode selection screen, skipping straight to random missions brings a massive boost to replayability (though only recommended of course once you've played through the tutorial at least once). And since you're now focused on earning victory points with complete freedom to choose your missions, you can now begin to experience that roguelike, open-world feel that's always been part of the game's promise.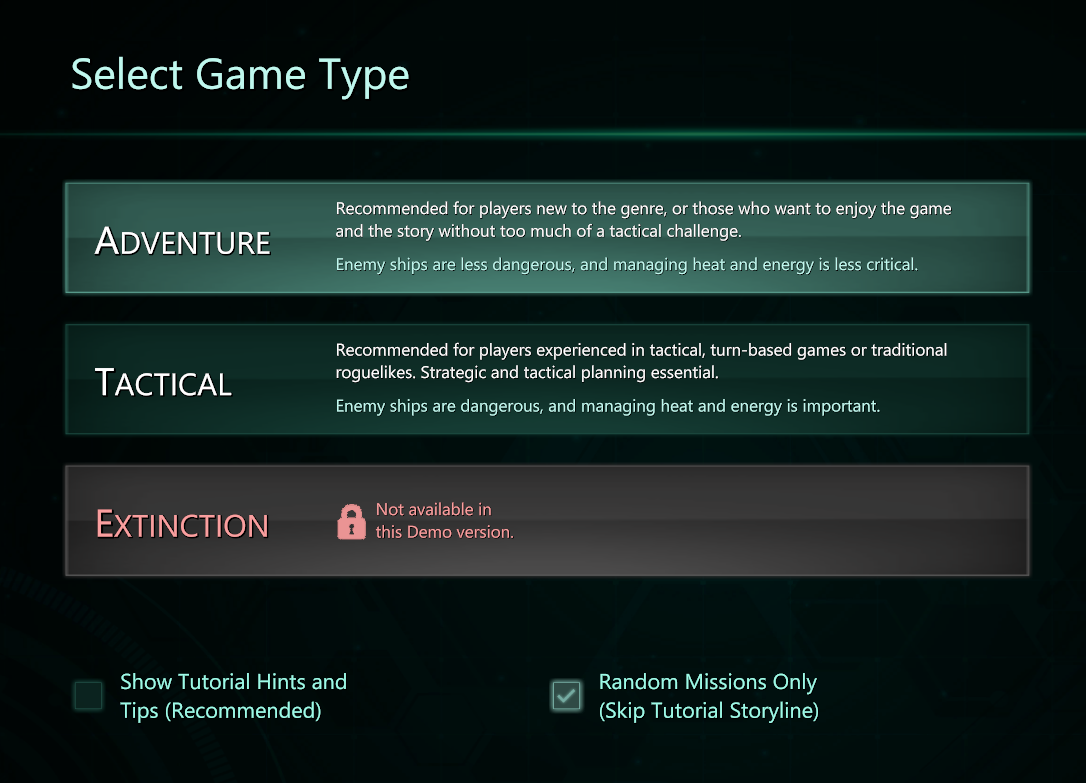 Hall of Fame
A great complement to 'Random Mission' mode, the new 'Hall of Fame' provides a detailed highscore board, in which you can read off your past achievements in the game with pride. Among other things, the Hall of Fame tells you which difficulty level you were playing, which is of course very relevant when assessing the extent of your achievement in a given game!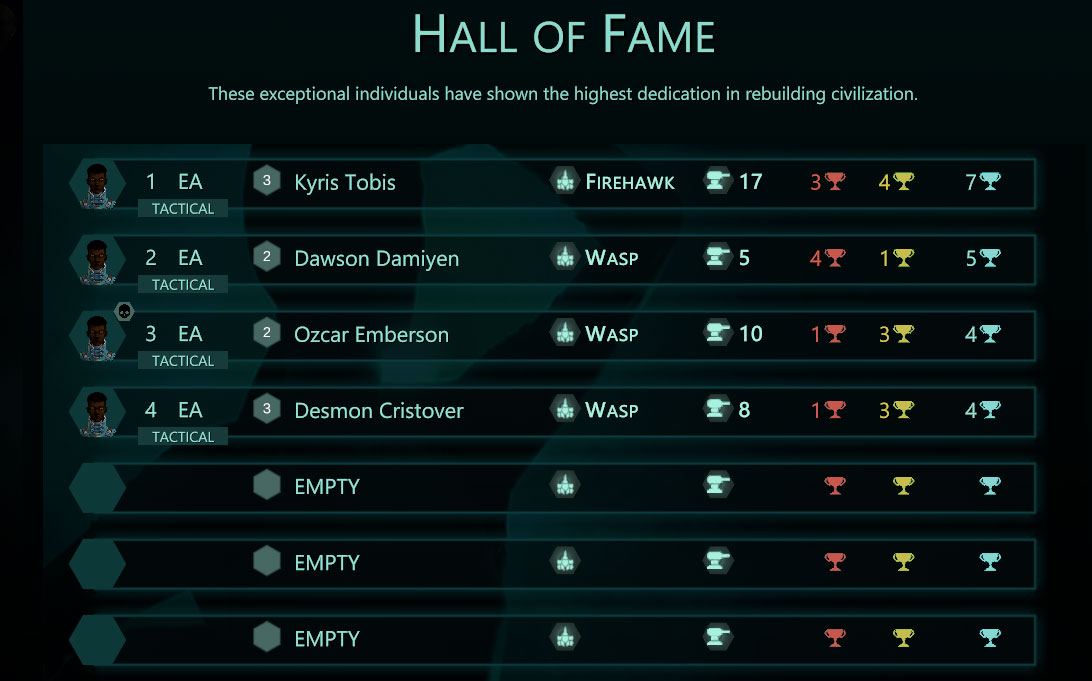 Improved Trading Mechanics
There's also a significant update to trading, whereby your ship now has a cargo capacity that limits how many trade goods you can carry. Since this limit can be increased with the right utilities, this adds a new level of strategic choice for the player (whether to upgrade your ship for trading), while simultaneously fixing the imbalance that previously allowed big trading profits to be made a little too easily.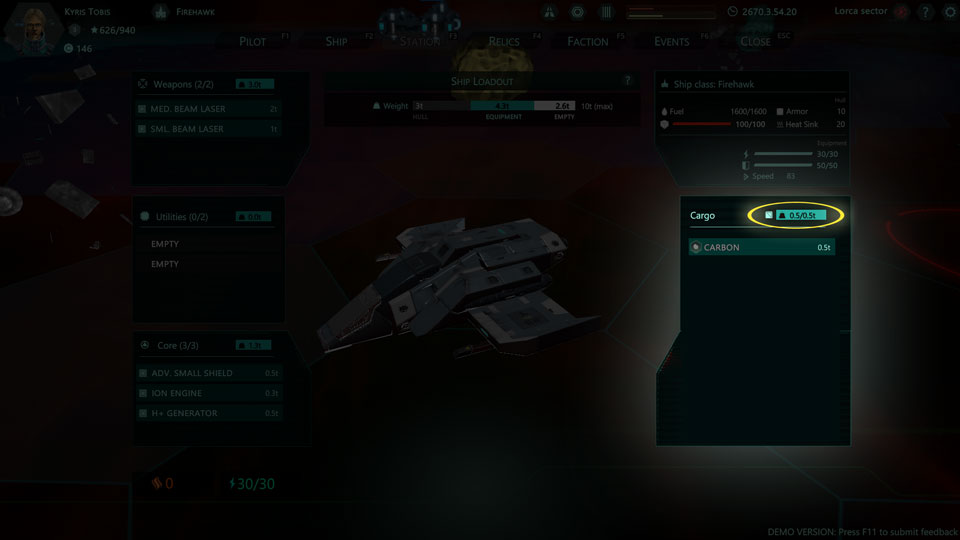 Improved Ship Damage Mechanics
Another pretty fundamental area of change is ship damage, and specifically on-board fires that are usually caused by overheating. While previously a fire was considered just one more debuff in need of 'repair', it is now a unique damage status requiring use of the brand new 'extinguish' skill. As well as being more realistic, this brings some additional tactical choices to the core combat experience.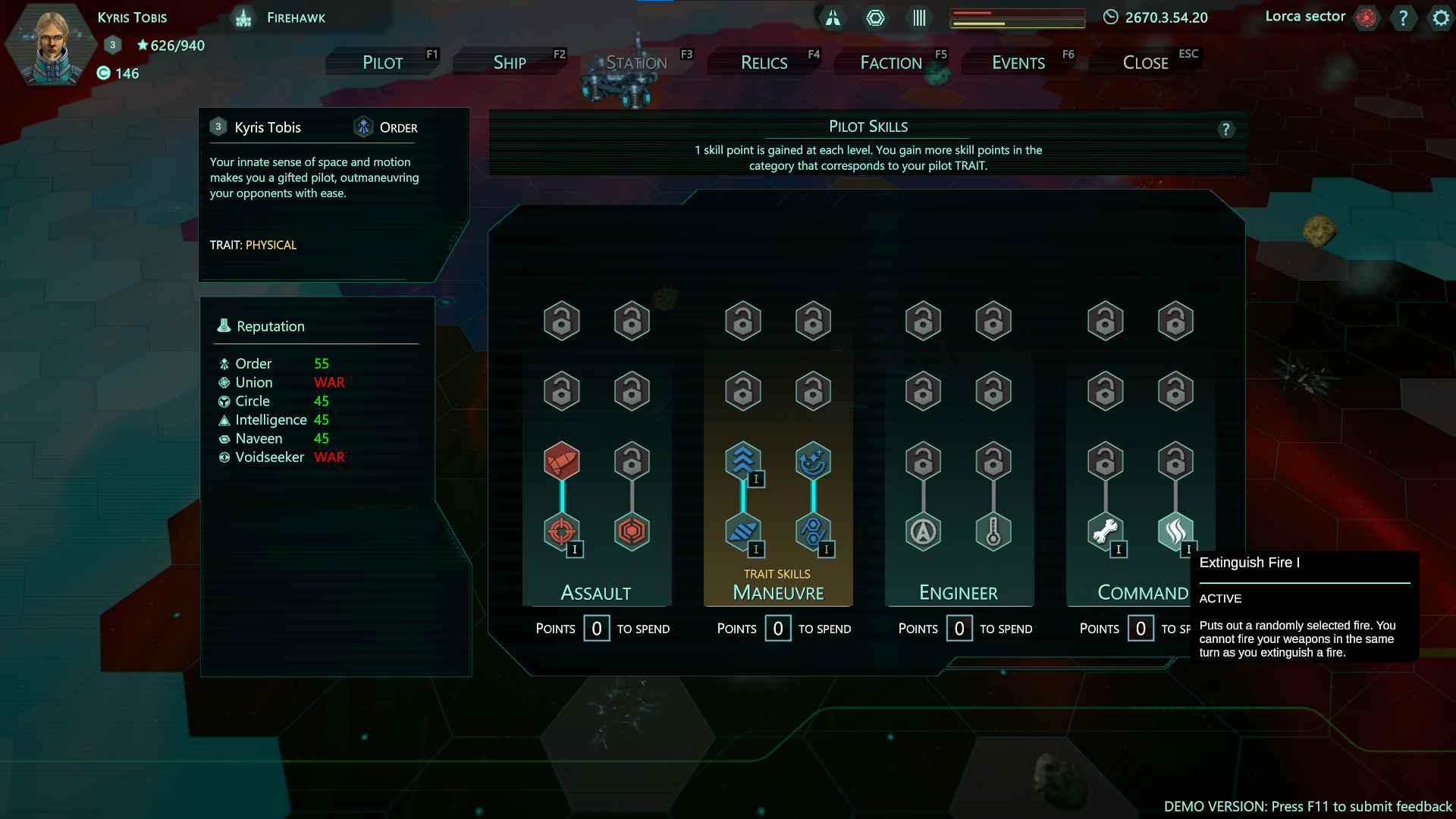 Bugfixes, balance changes and more
As usual there are plenty of bugfixes, and balance tweaks, including further refinements to fuel capacity and 'running out of fuel' mechanics, as well as removing the lag when opening the save/load menu. And the system map now has a useful new feature, showing the key station modules to be found in each sector.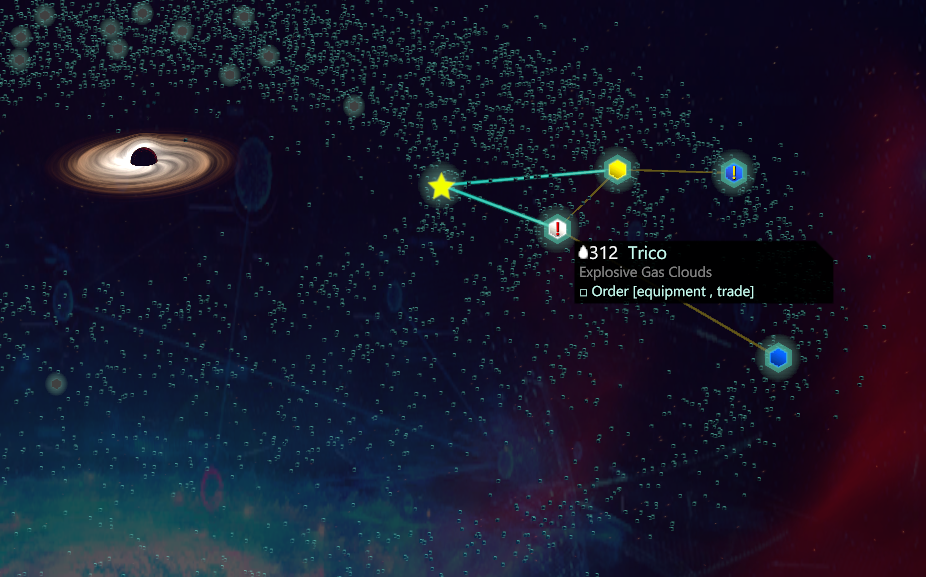 Change log
Full details of the changes can be viewed on the (see Demo 152) website.
Still to come..
The focus on randomized missions in this update will also form the basis of the Early Access release later in the year, which will bring a much more extensive path towards military and economic victories by means of random missions, exploring sectors and upgrading your ship along the way.
And as the next step on the path towards this milestone, I'm planning a big increase to variety and complexity of random missions - watch this space!
Join the community
To discuss the game with fellow fans and get free early access to bleeding-edge builds, join the Discord. Alternatively sign-up to the low-volume newsletter to be notified of key updates and new releases.