Golden Freedom 0.4 has been released. This is a first release containing core gameplay features but none of the story elements have been included yet. This means there is no storyline as yet and only three available files are related to the story. This version has been released to give people a taste for what is to come.
Well this is it, my first game release!
You can download it from here at moddb, FilePlanet or FileFront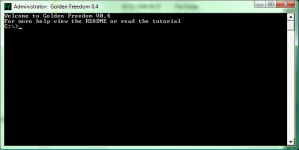 it all started back in February, I was on a walk and had the idea of creating a hacking simulator, I also felt that I needed to practice and extend my limited knowledge of C++ and so I started development. Since then I have written a 0.2 release that I was originally going to release to the public but then decided that it wasn't good enough even for a what is to come demo. I then rewrote the entire code refining it and making it easier to read. Then over the past few months I have implemented a whole host of new features and have finally come to the conclusion: Golden Freedom 0.4 is ready!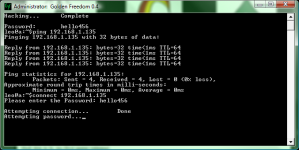 While 0.4 is done I still have huge dreams for future releases, with features that I am only just beginning to understand how to write. It may take some time but I can say that this will not be the final release, in fact I will be branching the code tomorrow to start development on version 0.6. I aim to add an email system so that the user can be given instructions and that will be the start of storyline implementation.
I hope that you will try this game out and see the potential in it, please feel free to comment either here or on our forums.