This news we want to give you an overview about the plans about release and which packages will be available. In addition we present you an excerpt of the official soundtrack for Just Hot Air.
---
Release Plan
Our game will be Windows 8 (Pro/RT/Phone) exclusive at first, there may be an version for Android or even iOS. This graphics visualize our plan about releases, so there will be different packs of levels for single- and the local multiplayer. First singleplayer level pack will be released for free at October or November and forms the basis game. Each further levels pack, which will include additional creatures and advanced gameplay, will be available as in-app purchase. It was quite difficult to find a good way of earning some money with this project. We do not like advertising in games. Atmosphere would be strongly damaged and we need all of the screen-space for the game. Selling you the whole game as one paid app would be an option if there were a finished and polished game waiting to be released. But were are just students and cannot work all day on it and we do not want any kind of prepaying for work which has not been done, yet. So in-app selling is a good compromise: You only pay for what you want and we are highly motivated to make every pack even better than the one before.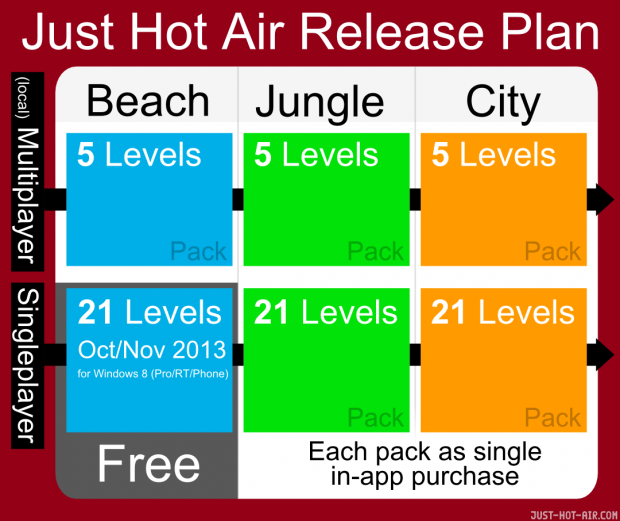 No information absout pricing so far, at the moment we are completely concentrating on the release of the initial version with a free pack of 21 levels and two creatures.
---
Soundtrack
Micha has composed some great tracks which will support the feeling of the game. This is a short excerpt of the music for the game:
Stay tuned and please like our game on facebook!
- Andre, Micha and Raphael