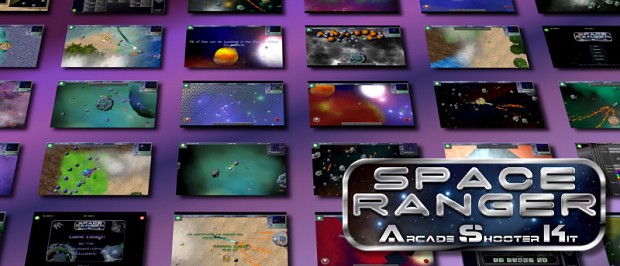 The official release day of Space Ranger - Arcade Shooter Kit has finally come, and it's such a great feeling! We truly hope everyone will enjoy the game as much as we did making it, and that you'll participate in the further development of more cool features!
To celebrate the release, we're offering the game at 50% off for the next two days! That's €1.75, or $2.50 for hours of entertainment! Think of it as stuffing a coin into an arcade - but this time you bring the arcade home, and can change the game into whatever you feel like! :D
And you can still grab the free version right here:

Have a great weekend!