Dust : The Abandoned Land is a sandbox survival where you (your character) is just one among other survivors

(same stats, same needs, same possible actions, only aware of what the character see or hear, etc.), and where survival can be very different things (becoming a lone wanderer, being a citizen protected by the army, being the leader of a group of bandit, etc.). Importantly, the game is not scripted nor scenarized: Things append because you (or other survivors/creatures) caused them.
The game takes place in a large procedurally generated 3D world populated with wildlife, dangerous creatures and other NPC humans (e.g. other survivors, military, bandits). The terrain is entirely constructible/destructible and might feel like a sandbox (once you get strong enough weapons).
NPCs "don't cheat": For example, if you kill someone, but nobody saw you (or hear the victim scream your name :) ), you should be fine. *GTA players should be happy about that :)*. Each NPC manages a relationship with each other NPCs (good or bad). And, with enough work (e.g. assassination or rescue missions, gifts to the right peoples), you can probably be accepted in a survivor group (be protected, sharing resources, receiving tasks), and maybe even becoming a leader.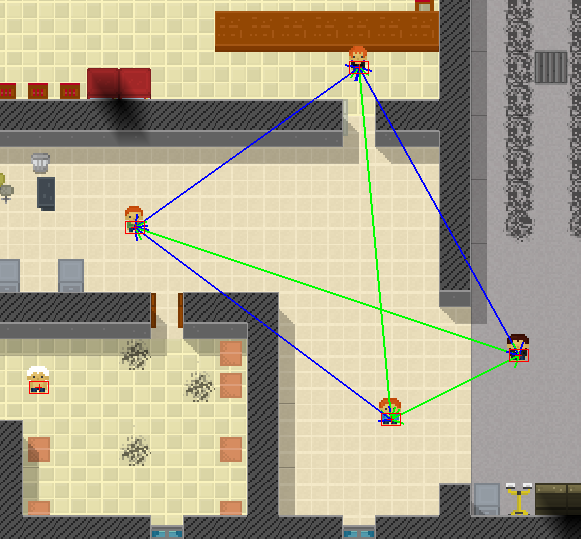 Example of communication between human NPCs. Green arrows show direct awareness. Blue arrow is awareness because of communication (the left and bottom characters know about each-other because of the character on the right).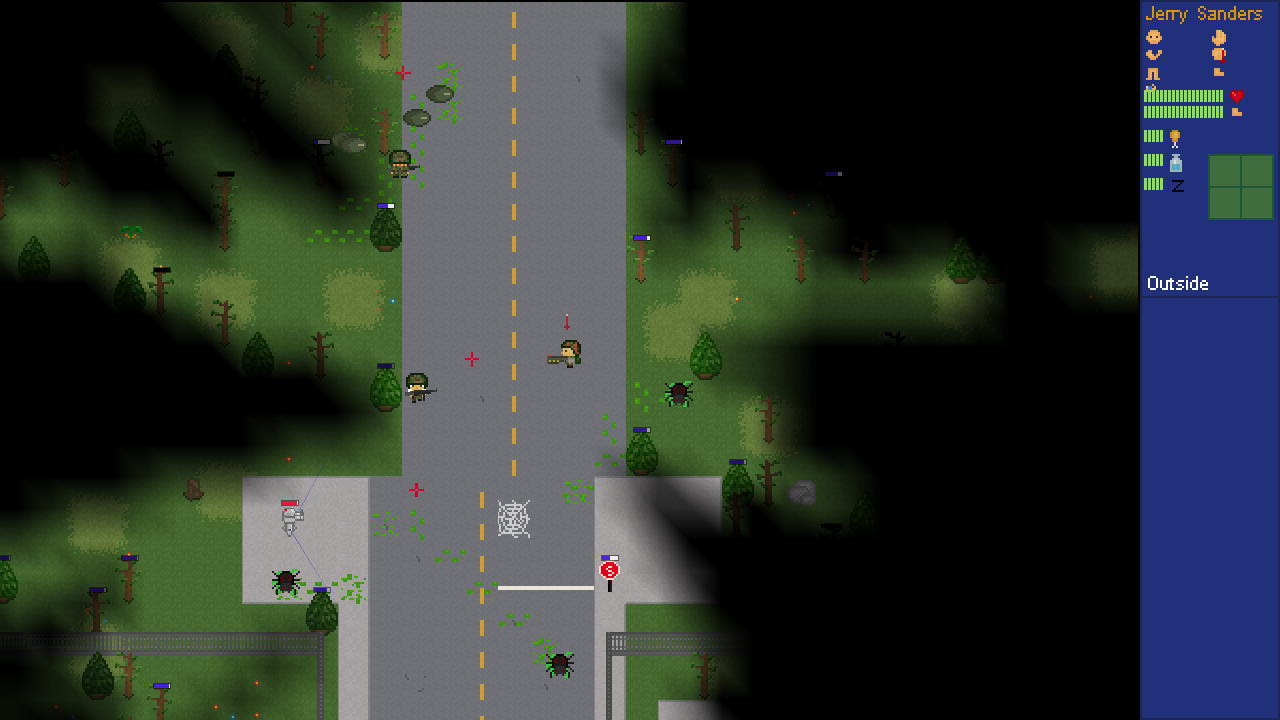 Soldiers have a lot of firepower, which makes military camps great places to be "accepted".
I am concluding this post by hoping that you will enjoy discovering and playing Dust. And, if you enjoy the game, I hope you will send me your feedbacks (in here or in the forum) :).

The game is free and is available on Window, Linux and Mac. You can play it alone or in split-screen multiplayer (online multiplayer is still experimental): Download dust.

Cheers,
Achoum