First and foremost, I would like to thank all who played the original and the demo of this game. Also to those who supported me throughout development with kind words of encouragement.
I am happy to announce that First Pixel Shooter: Episode 2 will be releasing either December 21st or 22nd. Besides the story which should last 3-5 hours, there is the Ascendancy mode which can be played for hours, coming with 6 levels. The Level Editor, while mostly finely tuned, also promises to be quite entertaining, and even better yet the more levels that are made and shared. I am very excited to see what some of you make, you can really whip up an impressive level.
So stay tuned, and get hyped!!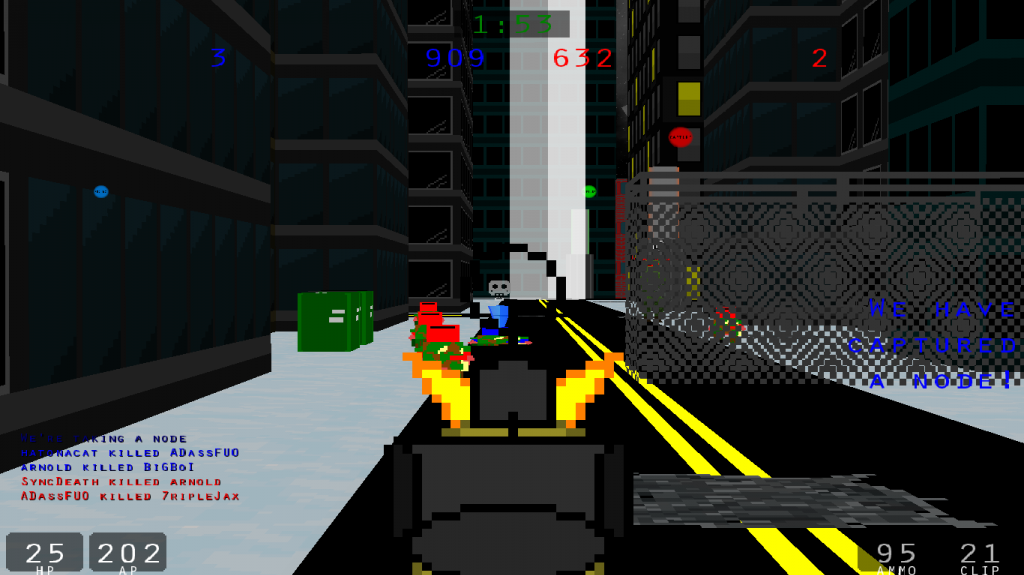 Game Maker Server
First Pixel Shooter: Episode 2 on GM Server
Server Rates
HatCat Productions
Check my site frequently tomorrow for potential early access...