We are proud to announce that Crazy Pixel Streaker will be available for PC on Steam Early Access on March 2.
The game will go into an Early Access period meant to gather as many gamers as possible in order to test and review the online cooperative battle mode, one of the key feature of the game. During Early Access, we will also invite the community to take part into the game craziness and invent and propose the most unexpected weapons and hats. The best suggestions will be added to the game.
This Early Access is meant to be a short "polishing" phase and the final release on Steam for PC, Mac and Linux is scheduled before summer. Console players can expect a release on Playstation 4 and Xbox One during Q4 2016, right in time to bring craziness for Christmas.
To celebrate the release of Crazy Pixel Streaker our good friend Odewill (Paco Martinez) have made this awesome cover artwork: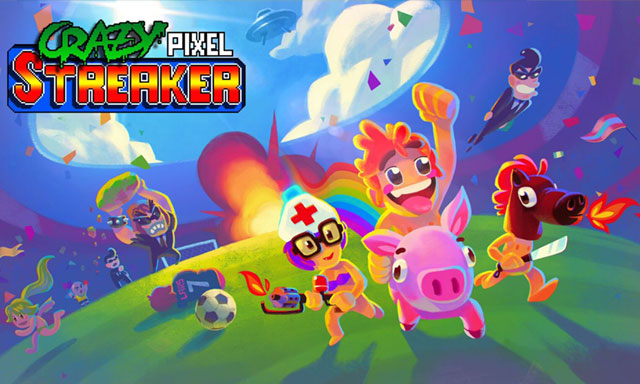 Plus we have a new insane trailer to share with you:
Craziness is coming!