Just in time for the holiday season, OpenRA release-20191117 is now available with all of the features and fixes that have been tested and refined in the playtest builds over the past few months.
For more details, we hand over to FiveAces who has put together a comprehensive video introduction:
If you don't like videos, the main changes have been outlined in previous playtest news posts, but here's a short recap of the most notable ones: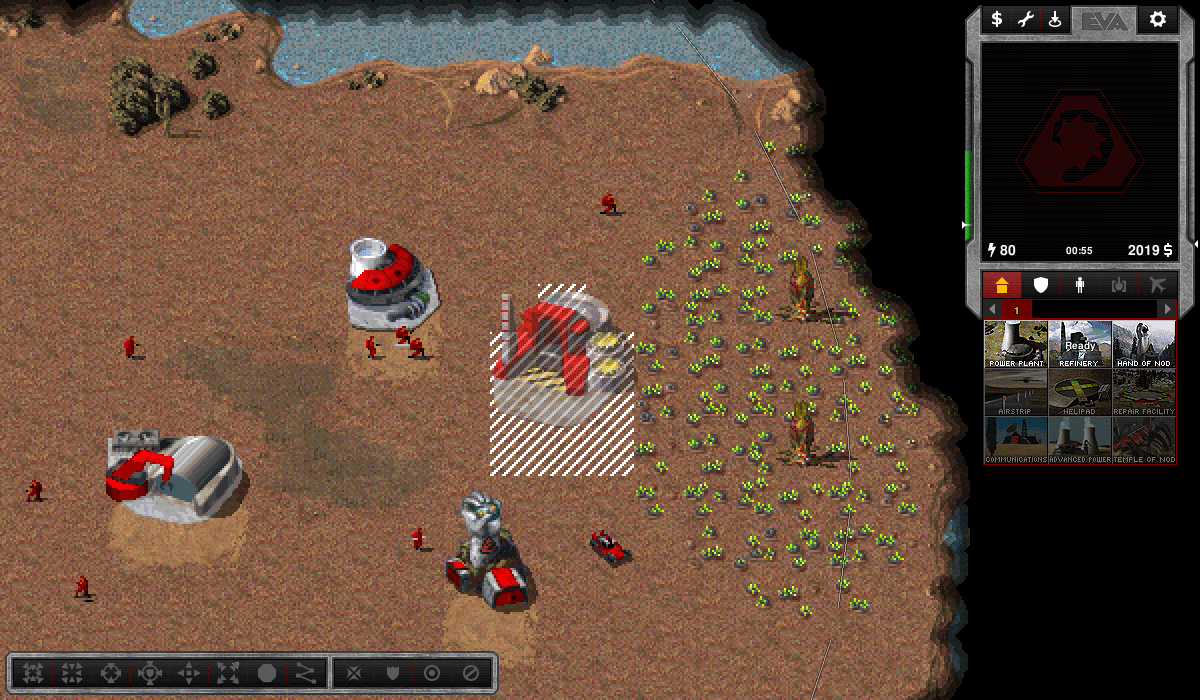 The Tiberian Dawn in-game interface has received a long-awaited redesign.
Other noteable changes to watch out for include:
Force Move (Alt) can be used to undeploy Construction Yards and land helicopters
Aircraft respond to Scatter orders from the Command Bar (Ctrl + X)
Significantly improved behaviour for harvesters, aircraft, attack-move, and unit repair
Aircraft-based support powers can be given an attack direction
The controversial Allied Hind helicopter in RA has been replaced with the Black Hawk
Two new-to-OpenRA missions from the RA Counterstrike expansion
The D2k Death Hand missile now works like the original game
A collection of Red Alert and Tiberian Dawn balance changes
Fixed various issues with left-click mouse controls
And, as always, you can find everything in the full changelog. A new Mod SDK release is also available for the modding community to take advantage of the new release.
Grab the installer now for your operating system from our download page! It has been a long road to this release, and we hope you enjoy it!