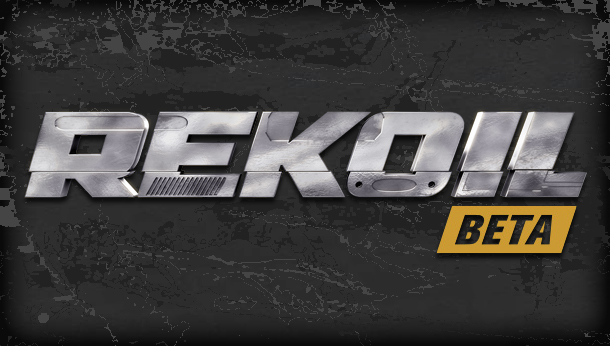 The day has come! We are extremely excited to announce that Rekoil has now moved into its BETA phase! This means that we'll begin to introduce those who signed up for BETA access (by following the steps outlined here) to Rekoil's BETA tester pool. Once there, you'll be able to whip out your weapons and test Rekoil to your heart's content! We really can't wait to get Rekoil into more gamers' hands!
Should the unthinkable happen, and you check your inbox only to find out that you haven't received an invitation yet, but have applied via the steps mentioned here: don't fret. This is the first time that a sizable number of gamers are being invited to test Rekoil, so we want to start off slowly in order to ensure that nothing implodes; and that everything runs smoothly and according to plan. We are expanding the tester pool daily, so be sure to keep an eye on your email inbox for a BETA invite.
As this is a BETA, the game is nowhere near final yet. Any number of weird and wacky occurrences can come about as a result. This is exactly why we were running this BETA, so that we can find these oddities and make sure that they are removed prior to release. We are giving testers access to Rekoil at an early stage of development, there will be bugs present as a result. With the help from all of Rekoil's awesome BETA testers we aim to identify and squash bugs in the build without remorse. As bugs are found, figured out, and addressed; we'll continue to introduce more players to the tester pool.
Fire your rifles into the sky in celebration! It's time for wide-scale testing to begin!
If you want to help test Rekoil, but have not signed up yet, you can do so by following these quick and easy steps.