Just writing up an article about a project that I've started working on again, Bugbear. Bugbear was originally titled "Hob" but was renamed due to an upcoming game sharing the name from a bigger studio.
Development has shifted a lot from where it originally was, the main characters of the game are now Bear and Bug (the dog character). The aim of the project is to experiment the genre of 3D platforming and mix it with coop and potentially introduce rogue like elements such as randomly generated levels/puzzles and a permadeath option. Coop is currently stable over online-play using the Photon Cloud Networking Framework in combination with Unity's Game Engine. I'm also exploring the possibility of local coop (i.e split screen) as the option appears to be vacant from most modern games particularly in the AAA industry and I'd like to see it make a comeback in more modern games.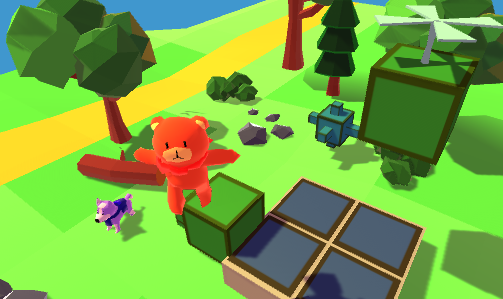 The main focus however is coop, as I believe it would benefit the genre greatly. There has recently been an uprising of 3D platformers making a comeback, and with Bugbear I'm trying to avoid a simple retread or recreation of previous platformers. I think it would be great to have a game in the genre that introduces new innovative/modern elements but also remaining a nostalgic experience for gamers who grew up with the genre.
A lot of 3d platformers also feel like a lonely experience, and having another player exploring with you I believe would enhance the experience a lot. However, I'm also looking into a single player option additionally as some gamers prefer to play alone. I'll likely be posting more screenshots and updates in the coming weeks and hopefully a demo will pop up soon as well. But I thought I'd post some up now just to show where I'm at with the project at the moment.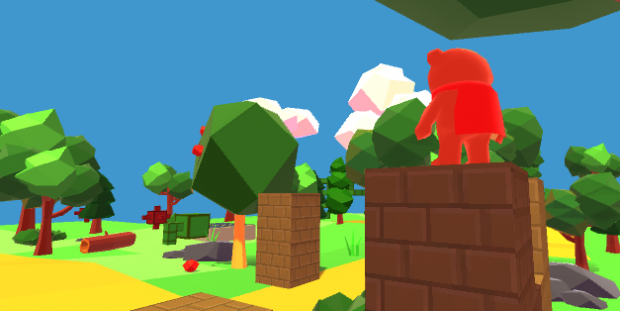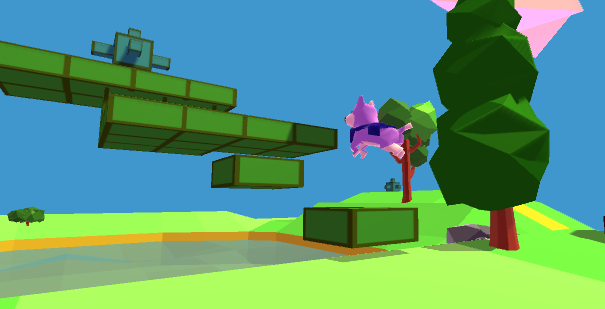 Thankyou for Reading!
Kaboomzoo