Regions
Rae Farrell -
Raefarrell.deviantart.com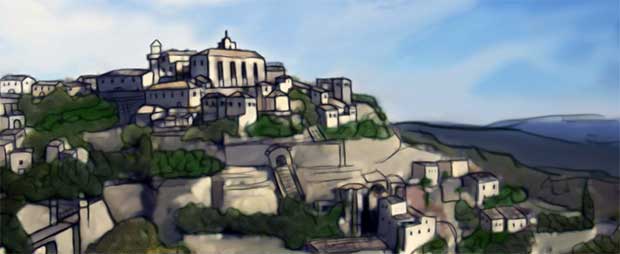 What is Region?
A region consists of a small portion of the game map, and is analogous to the markings of
state/city limits on a real world map. The end of one region would be the start of an
adjacent region. The goal of the game is to control as many regions on the map as
possible, whilst at the same time defending your own regions.
Why would i want one?
The more regions a team controls, the more advance War Supplies that team receives. For
example bigger guns, stronger tanks, or vehicles. A direct consequence of controlling more
regions, allows a team to travel further out into the map. Players can only carry a limited
number of supplies, tanks can only carry a limited amount of fuel, this limits the distance
that can be travelled without resupplying at another HQ.
Undeveloped Land
The outer areas of a region are known as "undeveloped land", filled with a variety of
different scenery from woodlands to high snowy mountains. Be Careful these outer areas
contain all manner of hazards, it really is man vs nature out there.
Undeveloped land Dangers:
Random animals attacks (Wolves / Bears)
Enemy teams will be able to track your movements by following your footprints.
Animals can give away your location to enemy forces (Wolves howling or large flocks of birds flying erratically out of the wilderness)
Players can set traps, tripwires attached to flares/grenades
Minefields
About Kilroy Games:
Kilroy Games is a strong believer in community development and actively listens to the ideas and feedback of its core audience to make games that are exceptional by design. Do you have feedback for us? Leave a comment below.
We Need You
Concept Artist: Hard or Soft Surfaces, Free hand or Digital Pen.
Web Designer: General Layout, Buttons, Menus, Logos
Email: press@kilroygames.com