Reworked infantry visuals
A first look at the improved infantry visuals. While the majority of the September-October work was behind-the-scenes code-related tasks, new infantry is one of the most notable visible improvements. It's the first iteration with a lot more planned in terms of infantry looks, but here's an early preview of it in-game.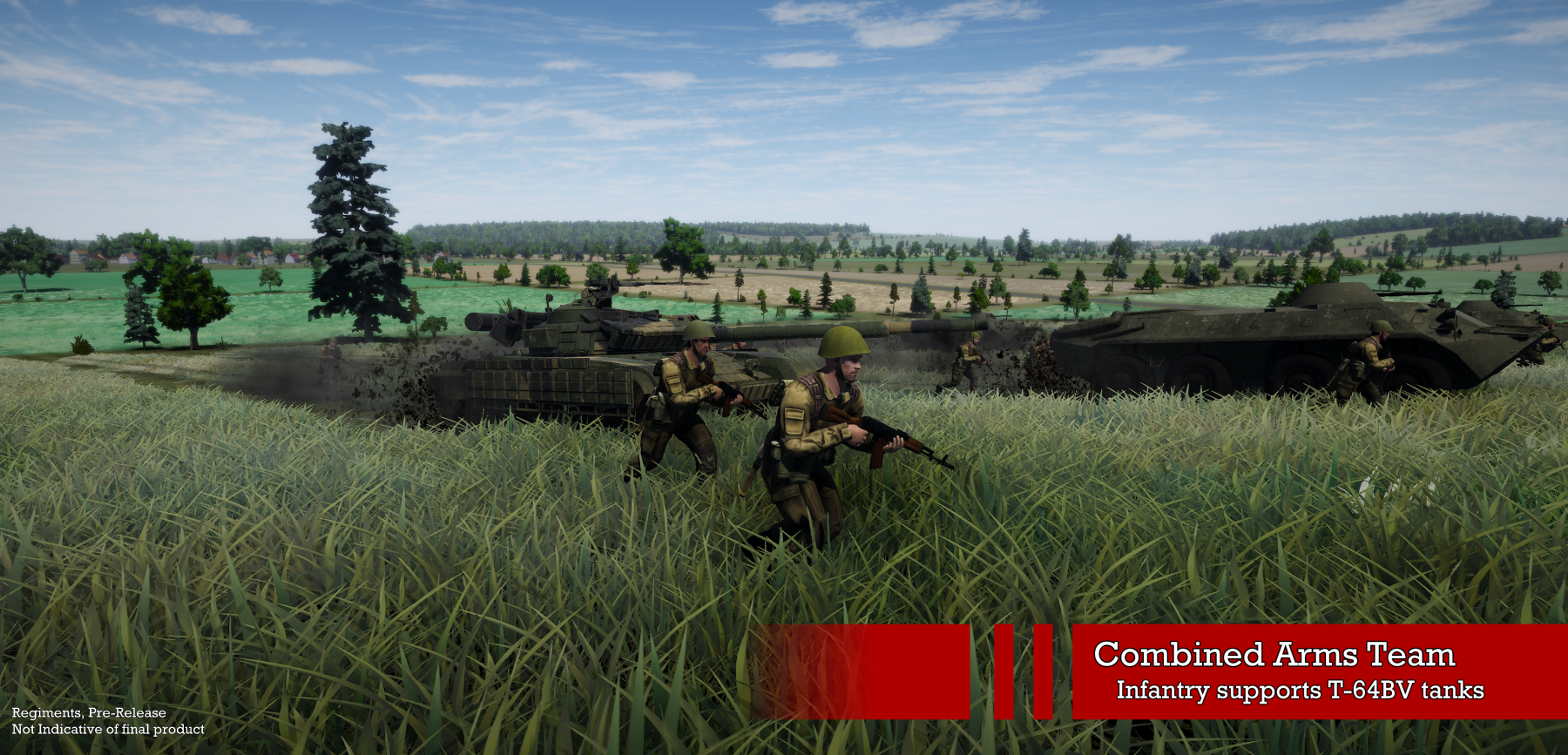 Infantry has been a staple of armed conflicts for millennia and retains its importance on the Cold War battlefields. Missiles and tank guns may reign over the open fields. But it's the same old infantryman who controls the close-quarter terrain of forests and towns.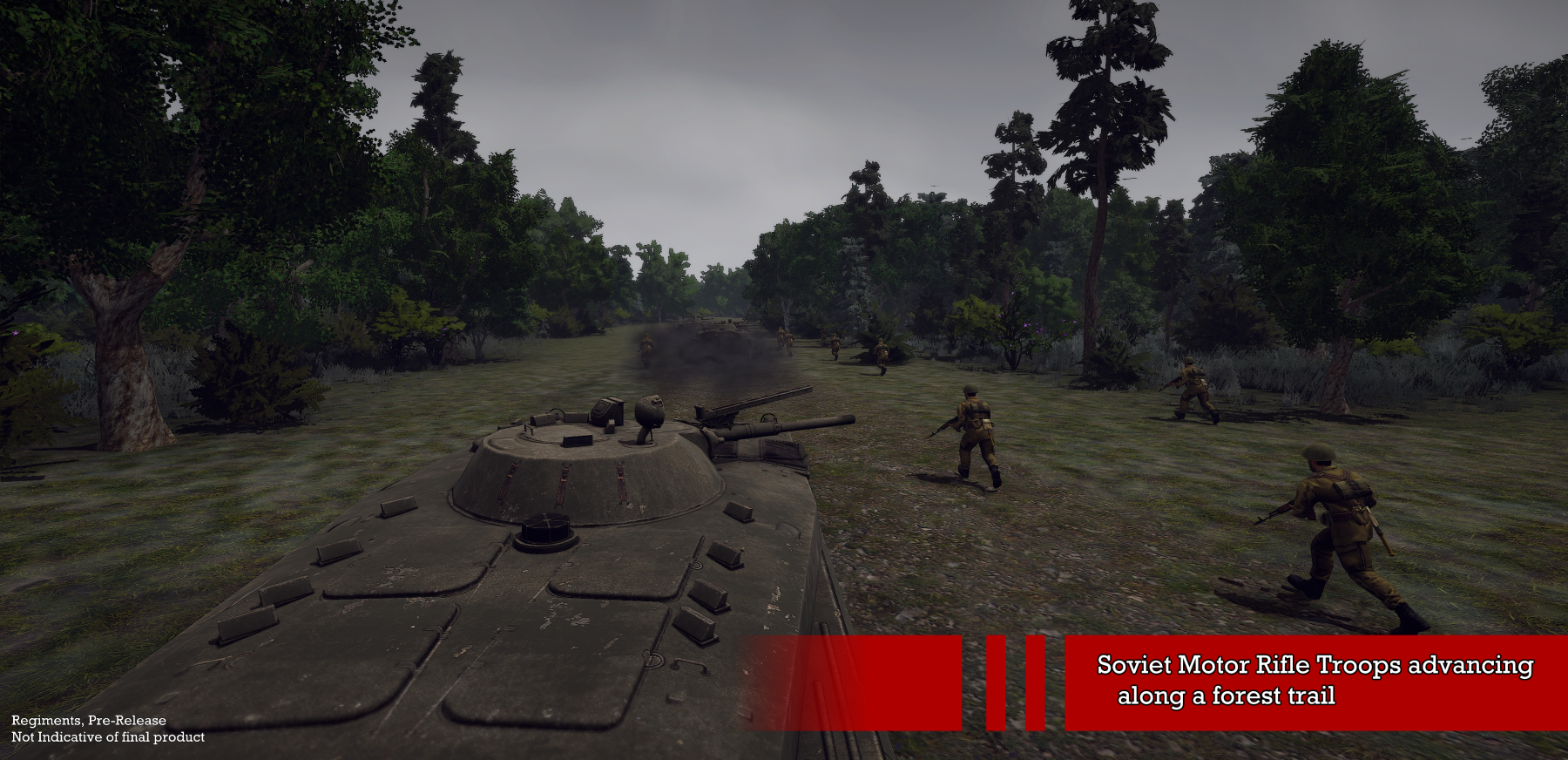 Regiments strives to capture the key aspect of Cold War infantry tactics - mechanization. Nearly every rifle squad has an armored transport, which gives them unprecedented flexibility. One moment, a mechanized infantry platoon is dismounted with all infantry outside the carriers, engaging the enemy with their entire firepower, and using the surrounding cover. As soon as the immediate threat is neutralized, the platoon can quickly remount, ready to dash to the next objective area.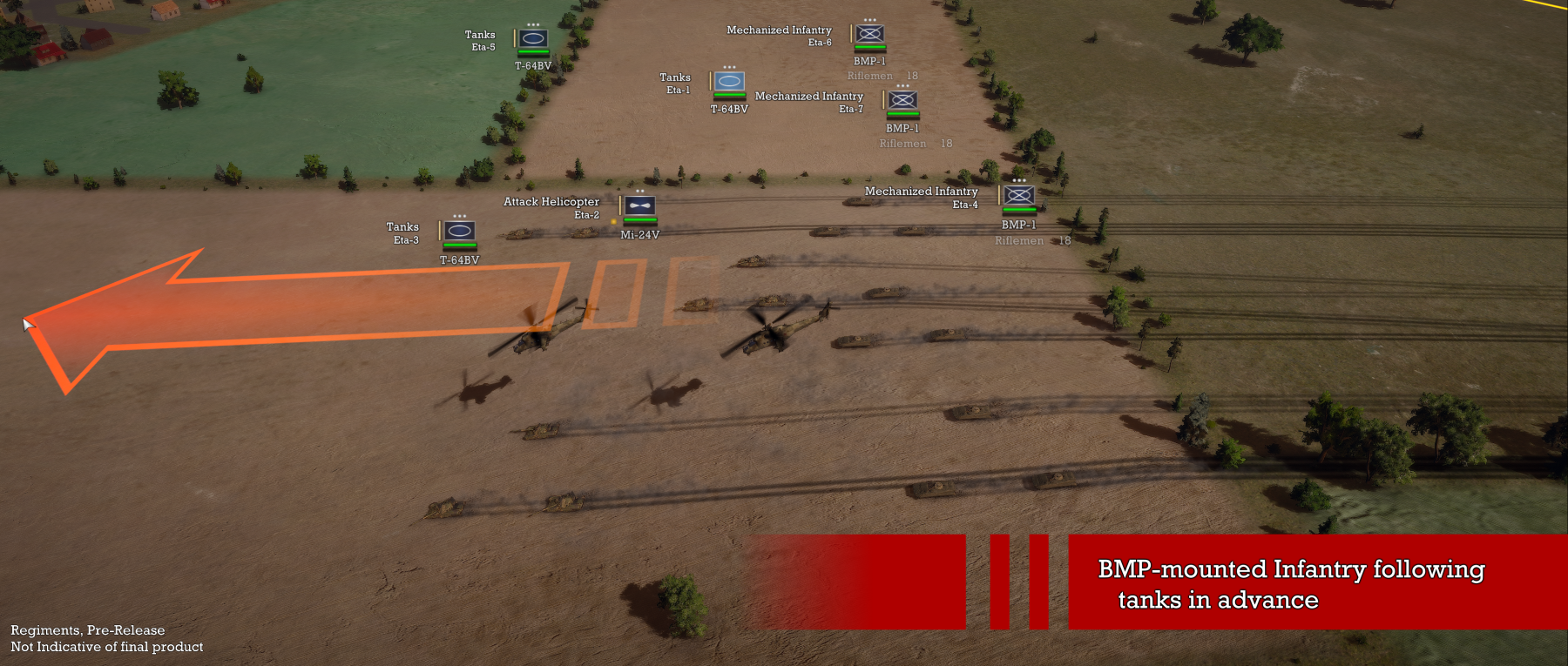 Teaser and MicroProse publishing agreement
If you don't follow Regiments on other social media, this news may have missed you.
In August, Regiments partnered with MicroProse Software in a publishing agreement. Those are big news by themselves. Developing an RTS single-handedly can be challenging and the help was very much welcome. But much more importantly, I want to show what the cooperation already resulted in.
Check out the Teaser, in case you missed it.
Stay safe!
Best Regards,
Bird's Eye Games