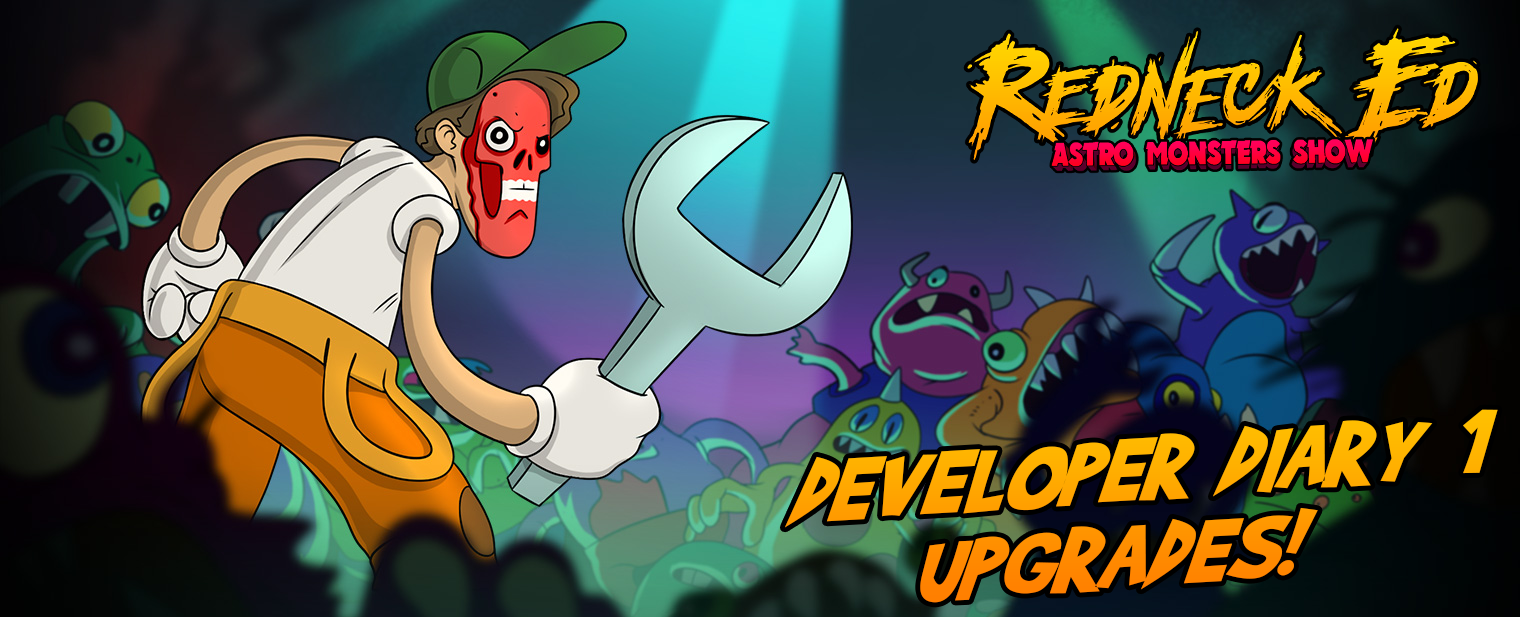 Humans, aliens, and other species; welcome to the Astro Monsters Show!
Before we can begin with the main show, I (your host) have been asked to tell you all about the Astro Monsters Show!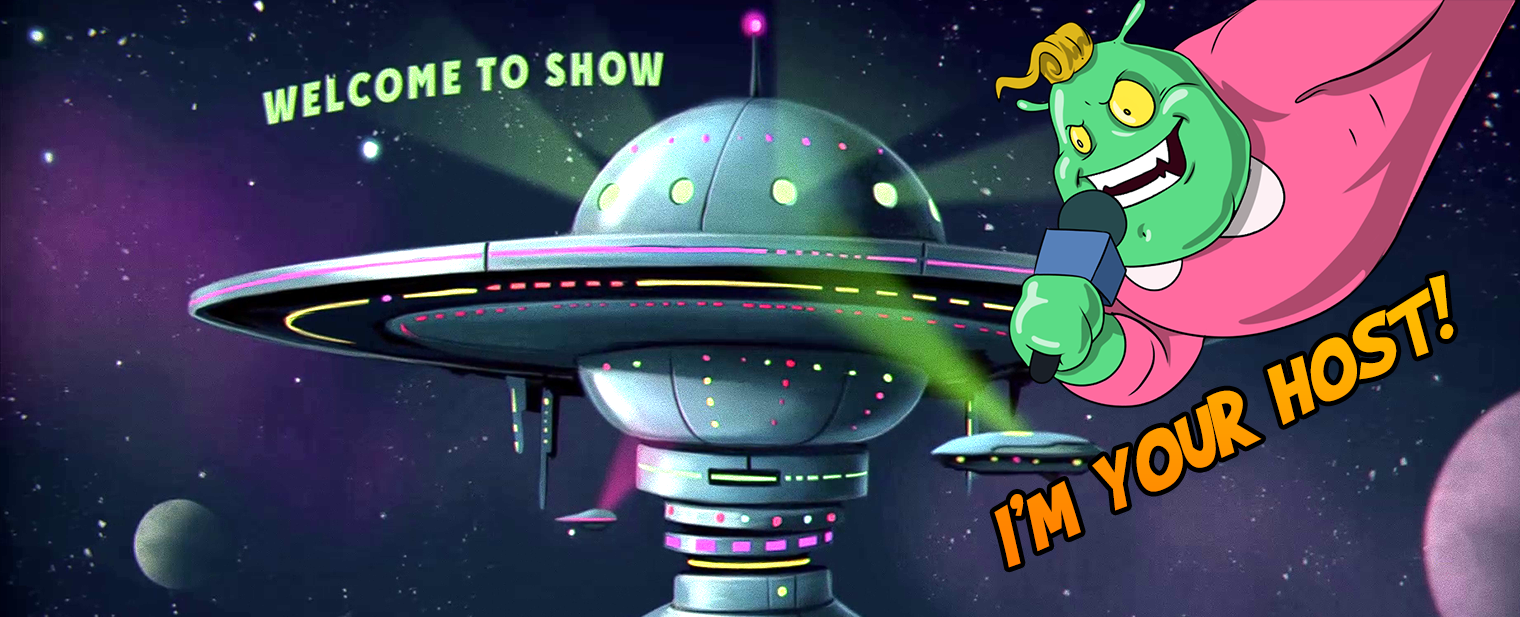 I know that you are just as eager as I am to see our latest contestant - the human known as Ed - take part in our many arenas; but I am also sure that you do not want a repeat of what happened to our previous contestant, Stas. He was an energetic one that we all loved, but he didn't figure out how to upgrade himself and so met an untimely end!
Therefore, before the real show begins, we are going to educate Ed in the ways of the Astro Monsters Show - starting with Upgrades!
---
Upgrades in Redneck Ed
Though Ed is naturally powerful, and his wrench is a mighty weapon, he is still human and has all the fragilities and weaknesses that come with a human body.
To help him overcome these weaknesses, we have a special laboratory on hand, equipped with an 'upgrade machine' that has ways to improve your max health, energy supply, and upgrade your body to hold more skills. The owner also has a few useful, experimental items that you can buy - definitely worth checking out.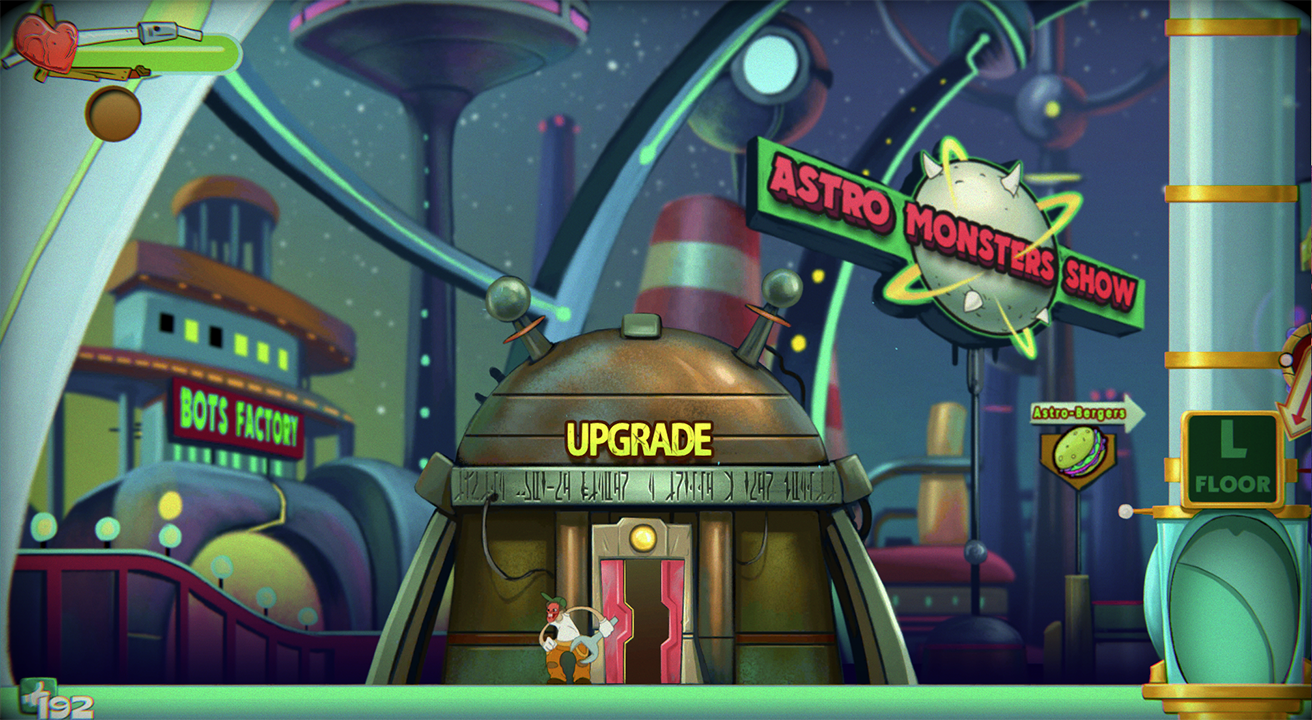 But who runs this laboratory? Let us introduce you to a Dr. Franken, a silent fellow who will happily perform all sorts of barely legal surgery - provided that you have the currency to pay for the procedures.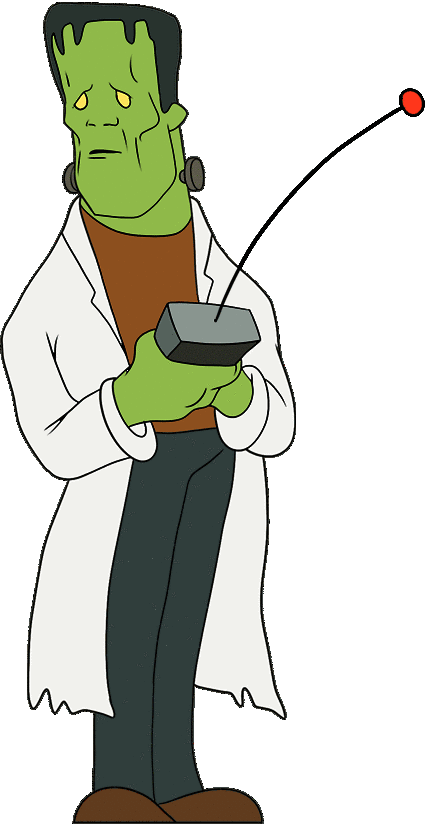 This raises an important question - in the middle of space, surrounded by aliens, what do you pay with?
---
How to Pay? With Likes Of Course!
"I have 20 Thousand US Dollars"
"US Dollars? Dollars are no good out here, I need something more real!
"Dollars will do fine"
"No, they won't"
"Dollars will do fine"
"No, they won't! What, you think you're some sort of Jedi waving your hand round like that? I am Dr Franken, mind tricks won't work on me like that, only "LIKES!"
This side of the universe, the only currency worth having are Likes. You get Likes by being entertaining and by defeating your opponents on camera, in the arena. Execute as many combos as possible and you will soon find yourself basking in the rays of glory, showered by Likes from your adoring fans.
---
Upgrading your Body!
Once you have enoughLlikes, it is time to visit Dr. Franken for real, join us as we step into his laboratory.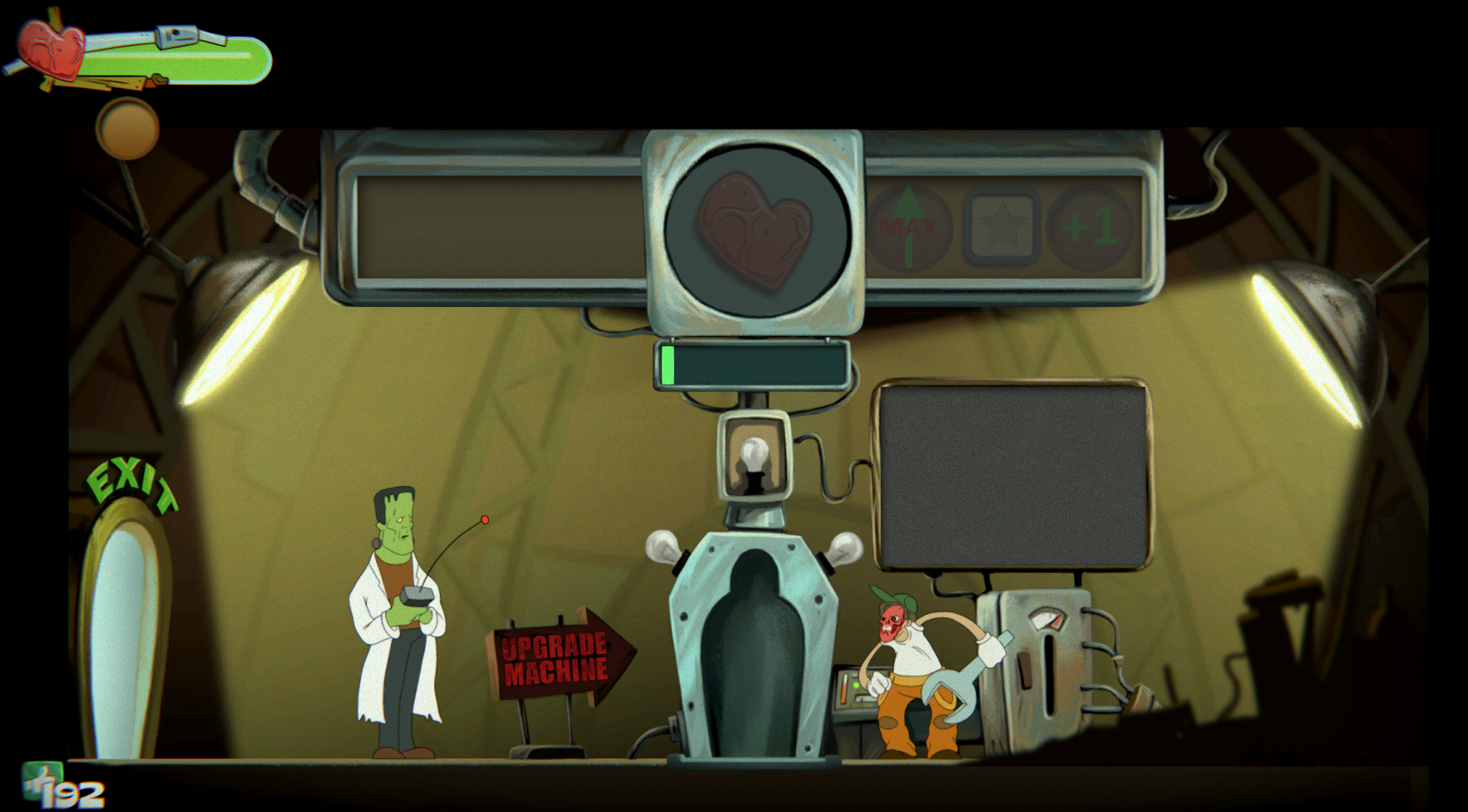 Simply step into the machine, pick your upgrade and - as long as you have enough Likes - apply it!
So, there you have it - the right way to upgrade your body so that you may surpass your human limitations. Be sure to use this service frequently as the aliens will only get stronger as you progress!
---
Redneck Ed: Astro Monsters Show is a spunky, colourful arcade-style beat 'em up about the misadventures of Ed, a simple working man, forced into the world of intergalactic show business.
Redneck Ed is in development and can be added to your Steam Wishlist today!