Hey all! First things first, Top 100 IndieDB thingy has came around quick this year! Give us you vote, it doesn't take long and it really helps us get Recruits out there for everyone to see!
Free Desura Keys
So... Would like me to send you a free Desura key for Recruits? Which will give you access to the alpha and all the future updates of the game + the full game once it is release.
Leave a comment below telling us what you like most about our development updates, our game, our videos...anything Recruits related, and i'll pick 10 of the best comments to send keys too. (if we make 10 comments :P)
Demo progress update
We have achieved a lot in the past year and a half, and now we feel is the time to release a demo for people to try before they lay down their hard earned money to support the development. We think that there are a few people out there who are interested in Recruits but don't want to put money down until they know its worth it.
So in saying that, we have been talking about a demo release for the past couple of weeks and I'm here to tell you that it is pretty much done! We have all of our code ready and we are doing some final polish on the 2 demo levels we are including.
In the Demo:
The demo is a 'simpler' version of the alpha. It will play the same gameplay wise, but wont include all the latest features we are working on and you wont receive any regular updates.
Stick with us while we do this and keep an eye out for this demo if you haven't purchased the alpha yet. The demo will give you a good feel for what Recruits is and how it plays and feels.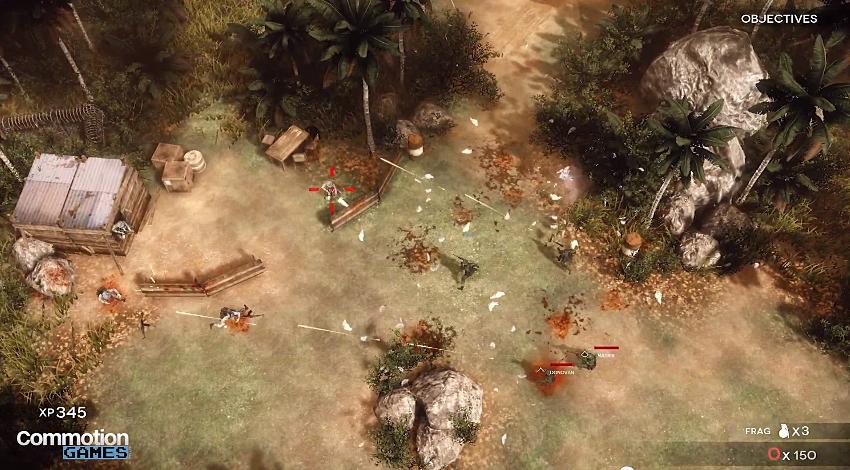 If you haven't seen our VFX guys latest FX (Napalm Strike) take a look at it below and check out his website: Klemen Lozar

Vote for us to get in the Top 100