The featured game for March 17 - 20 is here! Get it now!
Game: Recruits (Alpha)
Developer: Commotion Games Ltd
DRM: DRM-Free, Desura
Platforms: Windows
Featured Charity: Australian Red Cross
10% of all sales generated by this deal will go to the Australian Red Cross.
---
Game Description:
"Recruits is a squad based top down shooter. Inspired by games like Cannon Fodder, Alien Swarm and Jagged Alliance Recruits puts players on the front lines of the battlefield to accomplish your missions through any means necessary. Fast paced and packed with explosions, Recruits offers a wide variety of features that allow you, and your friends to take command of the action and lead your men to victory."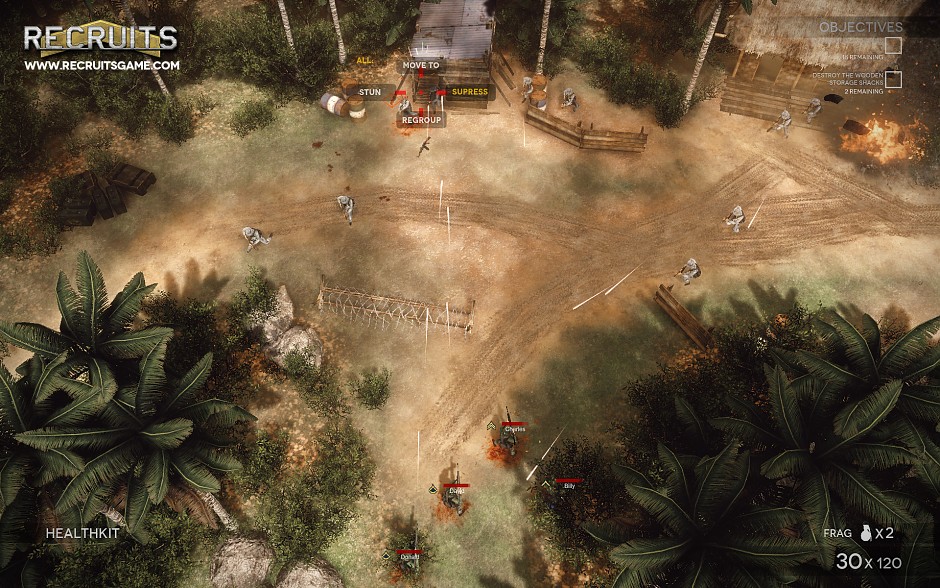 ---
Beat the average and get:
The original soundtrack of the game!
Two exclusive Recruits wallpapers!
The top three contributors will also receive an exclusive IndieGameStand T-shirt!