Spoilers ahead! Zero Gravity studio is full of Sci-Fi fans. A project like this takes dedication and patience and would be completely impossible if we weren't passionate about our work. We are big fans of movies like Space Odyssey, Alien, Solar Crisis, Event Horizon, Interstellar, The Martian and shows like Babylon 5, Firefly, Battlestar Galactica, The Expanse, etc. Unfortunately, only a few space games out there ever managed to capture the essence of these great works of science fiction. So we took it upon ourselves to create a game that would allow players to feel as if they were inside one of these epic movies. And what better genre to do so than survival!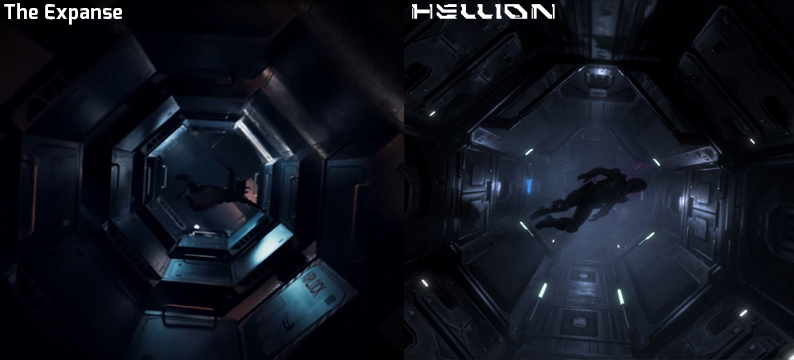 Opening scene in "The Expanse"- corridor scene from "Hellion"

Big part of many sci-fi shows is the mystery, that intangible feeling that not everything is how it seems. Imagine yourself exploring the ruined halls of a derelict ship, left abandoned for who knows how long. There is no clear threat that you can see, but you just know that something isn't right. A bit like the opening moments of "The Expanse".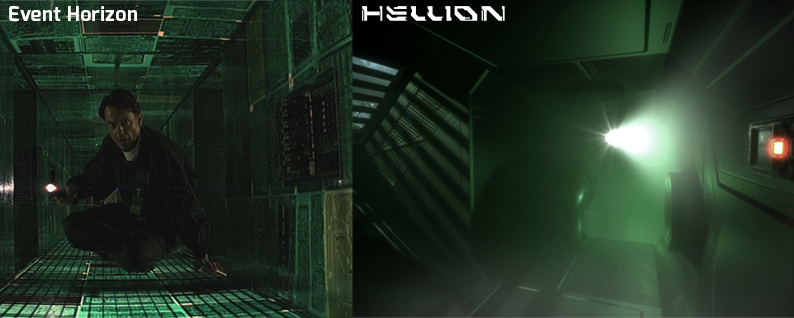 Maintenance scene from "Event Horizon" and the scene from "Hellion"
...Or creeping down the maintenance shaft to find and fix that air filtering unit that broke down, again. Suddenly the lights start flickering, then go out completely and you are left alone in the dark with nothing more than a flashlight. Perhaps it is just another blown fuse that you will have to replace, or you might have someone or something aboard the ship hiding just at the edge of your vision. For some reason "Event Horizon" comes to mind…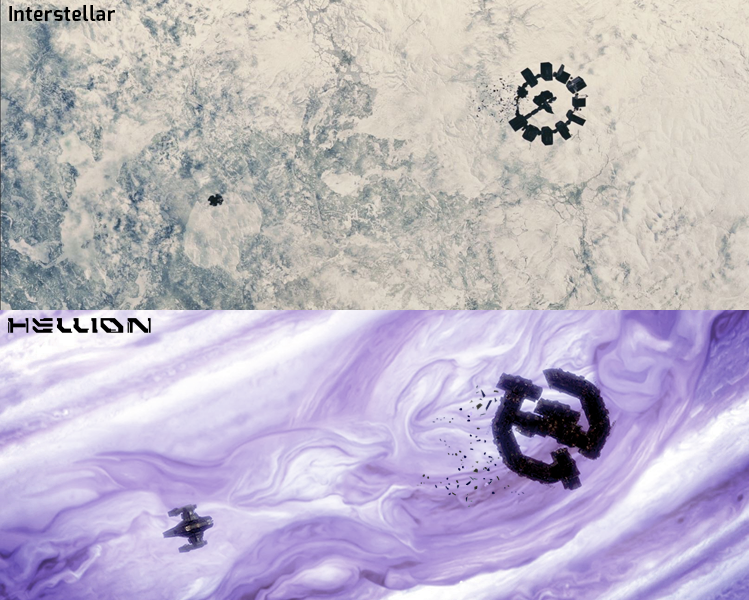 Docking scene: "Interstellar" - "Hellion"
Of course, no great sci-fi show would be complete without an epic action scene, where everything rides on that one moment, when one wrong move makes the difference between life and death. In the vacuum of space even a mundane task of getting a bit closer can become a problem, especially if that object is spinning out of control… Like the intense docking scene from "Interstellar".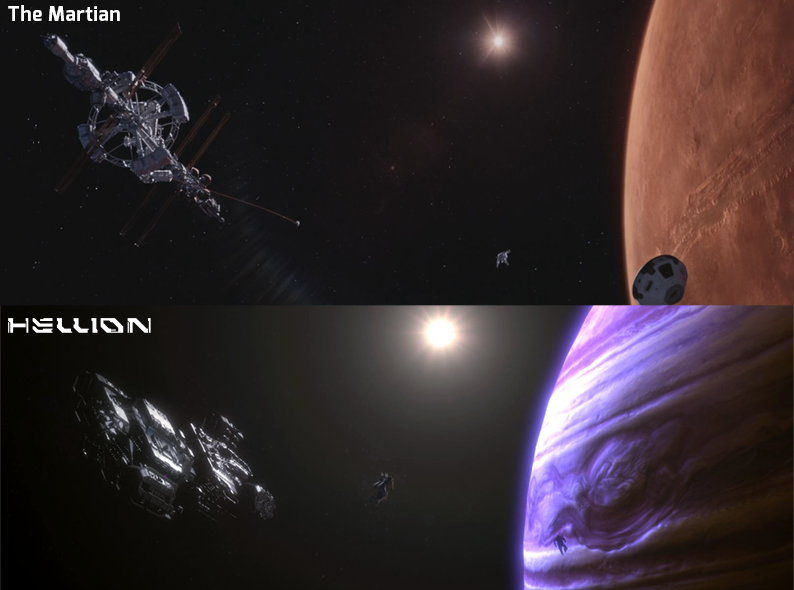 Rescue scene from "The Martian" and "Hellion"
There are also other memorable moments, those that players make themselves. These events are often retold later at a party or over a drink. Like helping a friend out of a sticky situation, or arriving at the last second to save the day. Imagine having to save your friend from a certain death after he got blasted out of the ship by decompression. Not unlike rescuing Mark Watney towards the end of the movie "The Martian"…
These are just some of the scenes our testers tried to recreate. We had many more fun moments like that during testing. Our goal is not to recreate these exact scenes within the game. Instead, we want to capture the thrilling atmosphere of those shows and let the players experience it in their own way.
Cheers!