Greetings Troopers!
We'd like to take this opportunity to wish you all a Happy & Prosperous New Year.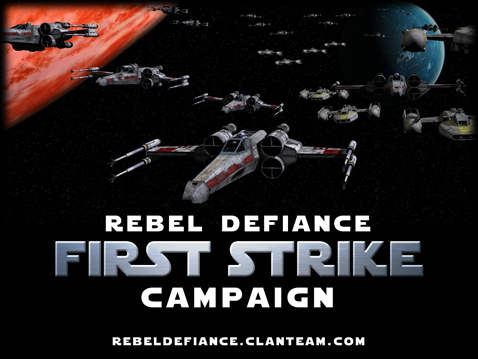 And we'd also like to give you all this reminder that the Rebel Defiance First Strike Campaign continues this weekend with Round 2. This week's battles will take place on:
Tatooine: Mos Espa (A First Strike classic if ever there was one)
Battle of Ryloth
Battle of Taloraan
So if we get good numbers this week these maps should provide us with the location for some truly epic battles.
Also don't forget that you don't necessarily need to sign up for this campaign to participate, though of course there are advantages in doing so. If you wish to sign up head to these forums to register:
If not just turn up on the Sunday night at 9pm GMT and you'll be assigned a team to play for.
See you on the battlefield Troopers!