After a lot of new feedback, I've gone through and rebalanced several systems and made numerous improvements - some small, some larger. The game flow is a lot better now, more focused and there is more to do. The locations have all been modified and tweaked as well, they are smaller than before to allow players to find more interesting events in a normal play-through (for those who like exploring, you can now explore locations completely too). This fixes the pacing a lot, as players lose track of the goals less frequently and don't level up so extensively that the later areas become a joke. The most important change, however, is the ability to micromanage your followers in battle to some extent.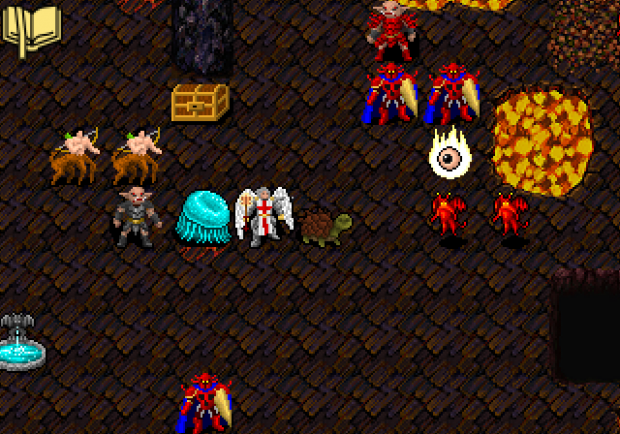 Smaller locations means you'll be finding recharging pools and special chests more often as shown above.
Before micromanaging was added, you had some control over the battles by the mode drop down and mana slider, but the followers were largely automated, leaving you with little to do and often causing your followers to squander precious resources using skills that you would rather they saved for the harder enemies. Now, you can enable/disable skills for each follower, controlling which skills they can use in which battles. While followers will still automatically select a skill and target among the enabled skills, by leaving only one skill enabled, you can control what skill they use (and when they use it) throughout battles. As this is the most common use of micromanaging, you can quickly enable one skill (and disable the others) through the skill ring.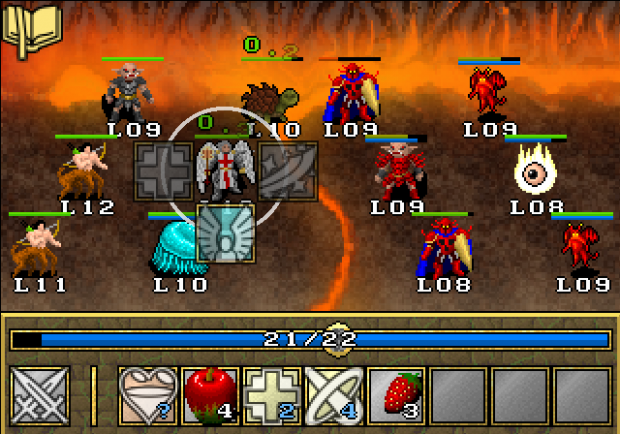 Can't use Holy Strike (melee) and I'd rather my Angel fight than heal my allies, so I'll use the skill ring to enable only Fly.
If you don't want to micromanage (for casual players), that's fine too - the followers are still effective when automated and there's still a lot to do to support your followers with spells and items. However, for those of you who want more control and want to squeeze out extra efficiency from your followers, it is now possible with this system. Additionally, there is now an option to increase and decrease the speed of battles, so if you need more time or want to micromanage more closely, you can now slow battles down. You can also speed battles up if you want to fly through the battles faster.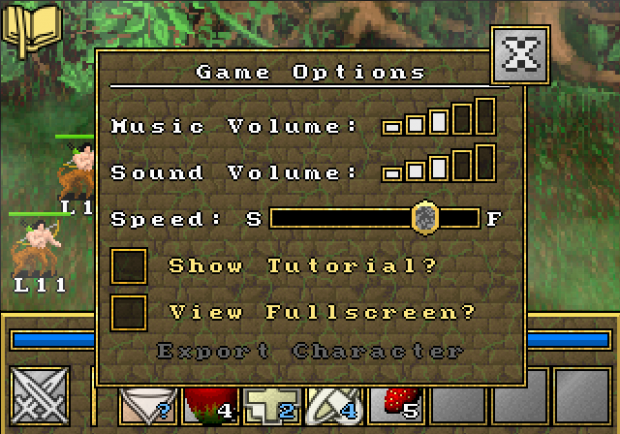 We've got options!
While all of these updates took a lot of tweaking, testing and patching, I feel like the game is a lot more polished now. Before, the game had a lot of interesting elements, but they weren't very pronounced and most people just let the battles run completely automated. Now, all of the depth and strategy in the game is more available, and that really lets the game shine! I've also started working on some mini-games for part four, so look forward to that!