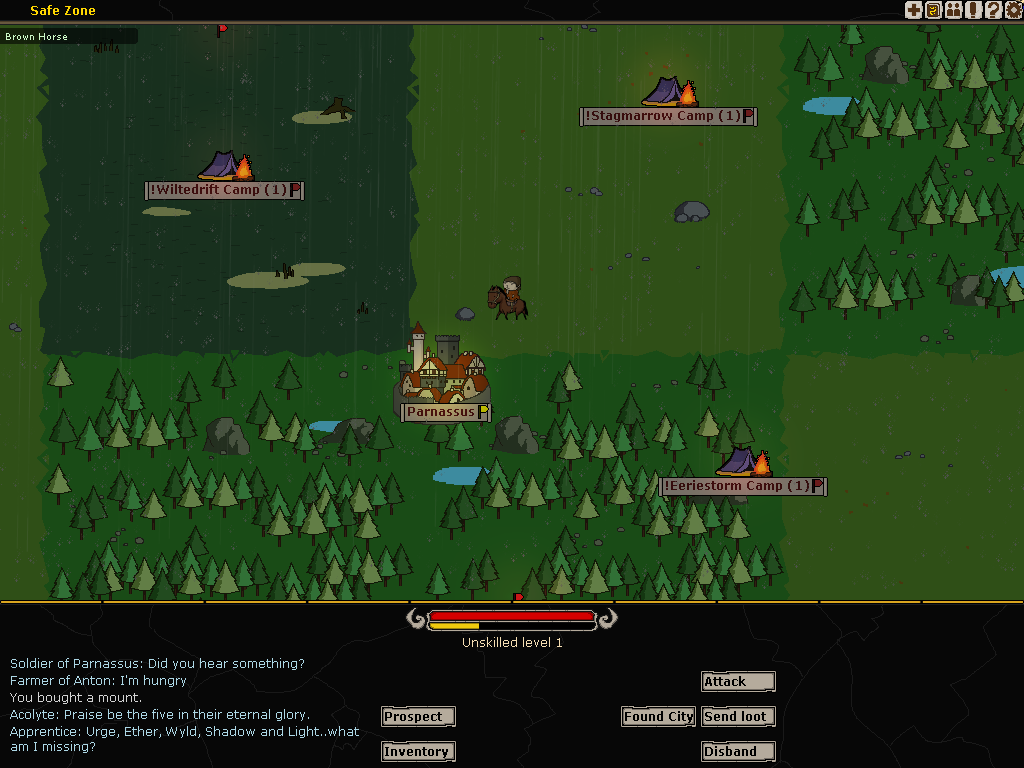 Things have been going rather well so I decided to release the new patch today!
Unfortunately the new version has required a server wipe, I have backed up the old data so if you send an email to
account@erethic.eu
with your old and new house name we will reimburse any losses.
Features
Trade has been moved to a new sub menu called 'Actions' accessible from the instance screen.
From the actions sub menu you can now buy a mount for 20 gold, currently two different mounts are available.
Patrols are the first daily quest available, currently you can do 10 daily quests before having to wait, you gain one available daily quest point every hour.
Duels have been tweaked to reduce the chance that people die - still a bit quirky though.
Some armors have had their armor values increase and magic resist has been increased across the board, especially on shields.
Waypoints to friends have been tweaked to be more responsive.
You can now donate money to your friends via the friends menu.
The server is up, enjoy!