Hi everyone.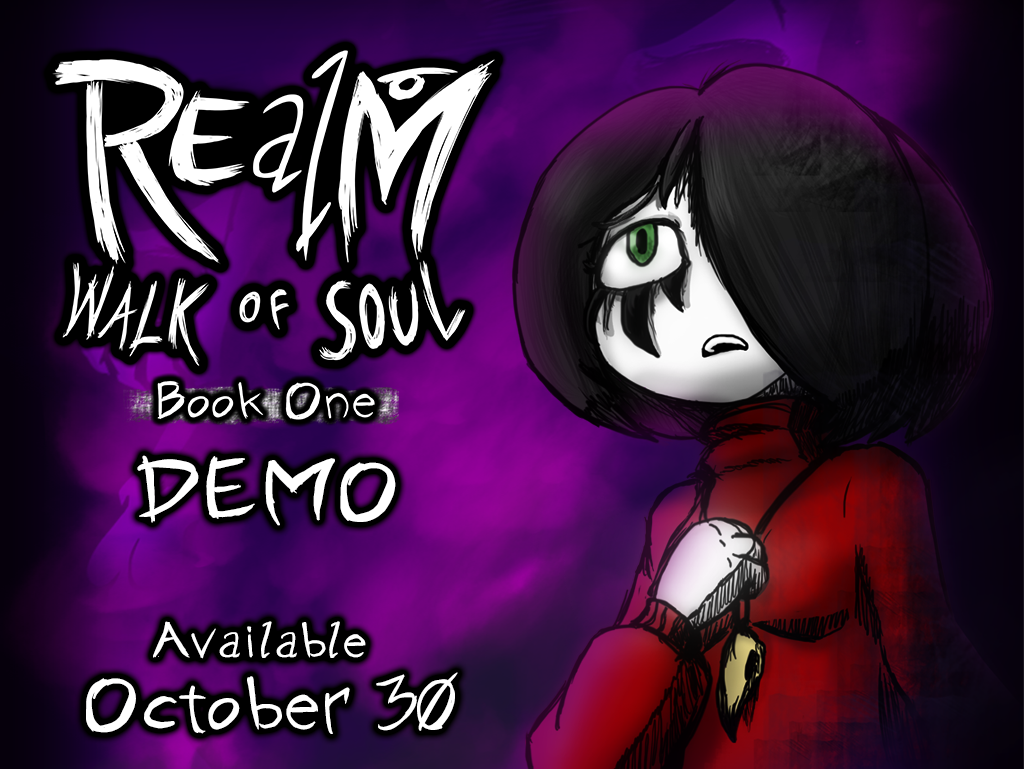 We love October, it is such a horrorific month, the time of the year when spirits come closer to our world, to our realm, and the final days of the month, and the first of the next, during that mystical time space transition, nightmares dwell in our world.
And it is because of this, that Oct 30 is the best day to play REalM. Tomorrow, Book1's dEMo will be up for you to play. Since we can't specify a specific time to upload it, I'll try to have it as close to midnight as possible.
Join Iris in her journey, and remember, don't loose yourself.
- Lex