Founders: Sons of Hyrmalion is a revolution in the world of MMORPGs. Combining the possibilities of the sandbox cubic voxel and the characteristics of a MMO, the game from Uchronicles Entertainment invites you to discover something new.
MMO originally means Massively Multiplayer Game, but nowadays most of these games only allow a few hundreds players on a same server (without any instances). Founders: Sons of Hyrmalion will enable you to play with 50 000 other players simultaneously, allowing the organization of massive events : think about battles with several thousand fighters or gigantic dockyards.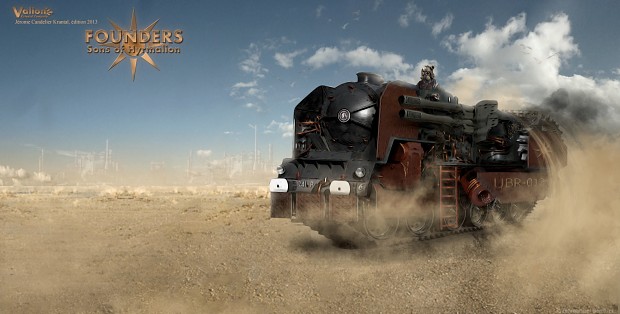 Meanwhile, RPG means RolePlay Game, which unfortunately is way too often considered as a list of quests with a linear and limited adventure, where your role and your will are confined to what the developers wanted for you, and nothing more.
To give back to the RPG its old glory, Founders: Sons of Hyrmalion offers you the essence of the roleplaying game, where you can do whatever you want, with total liberty of choosing who you are and who you will become, just like if you were playing on a table RPG with your friends.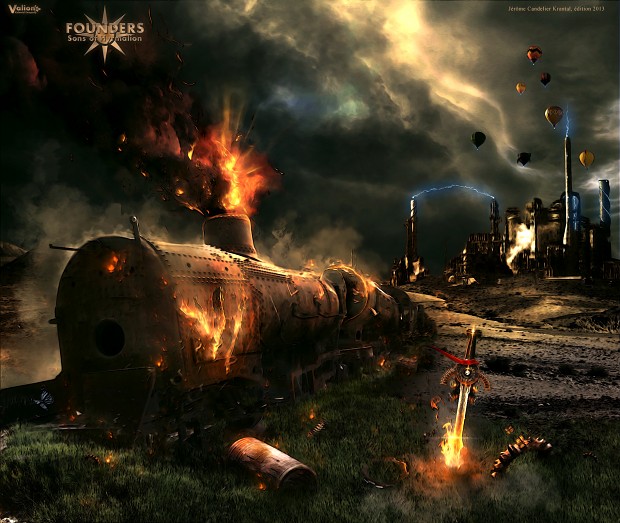 Whether you want to be a rich trader specialized in exportation, an old experimented soldier, a young rogue/bandit, or a feared and respected emperor, you can be it because you decide of your adventure.
The game also offers you to play as if you were in a steampunk uchrony, at the time of the first steam engines, and the beginning of the industrial revolution. From the first mechanical circuits to the most advanced electric systems, you will be able to actively participate to the technological evolution with the planned updates, which will always bring new content based on players' votes.