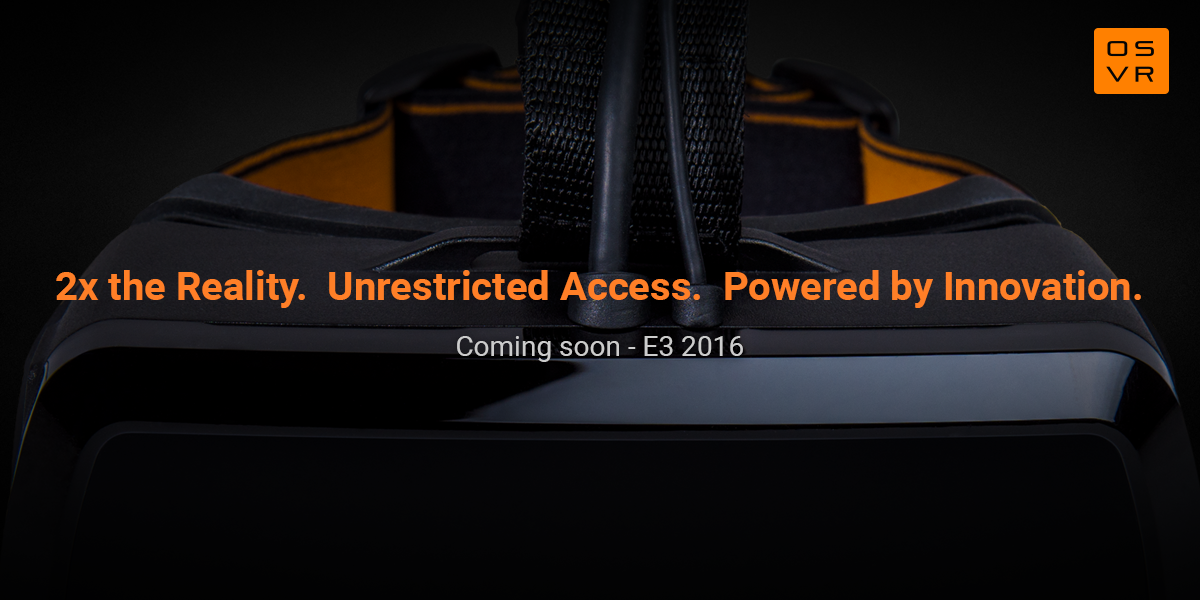 VRFocus reports that Razer is teasing what looks to be a new virtual reality headset, build using Razer's open source virtual reality platform called OSVR. An existing Razer VR headset, called the OSVR Hacker Dev Kit, is currently available for purchase from the Razer store, and this new headset being teased looks to be a redesign or refresh of this OSVR HMD.
The teaser was posted on the official OSVR Facebook page, and was followed by a second image touting the "fight for unrestricted VR". This is a reference to OSVR's DRM-free policy – likely a response to the recent feedback related to Oculus' own platform-exclusive games, such as Lucky's Tale and Edge of Nowhere. Though a hack has been created to allow those games to be playable on the HTC Vive, Oculus' SDK update has patched out the hack's functionality, so it no longer works in a complete state.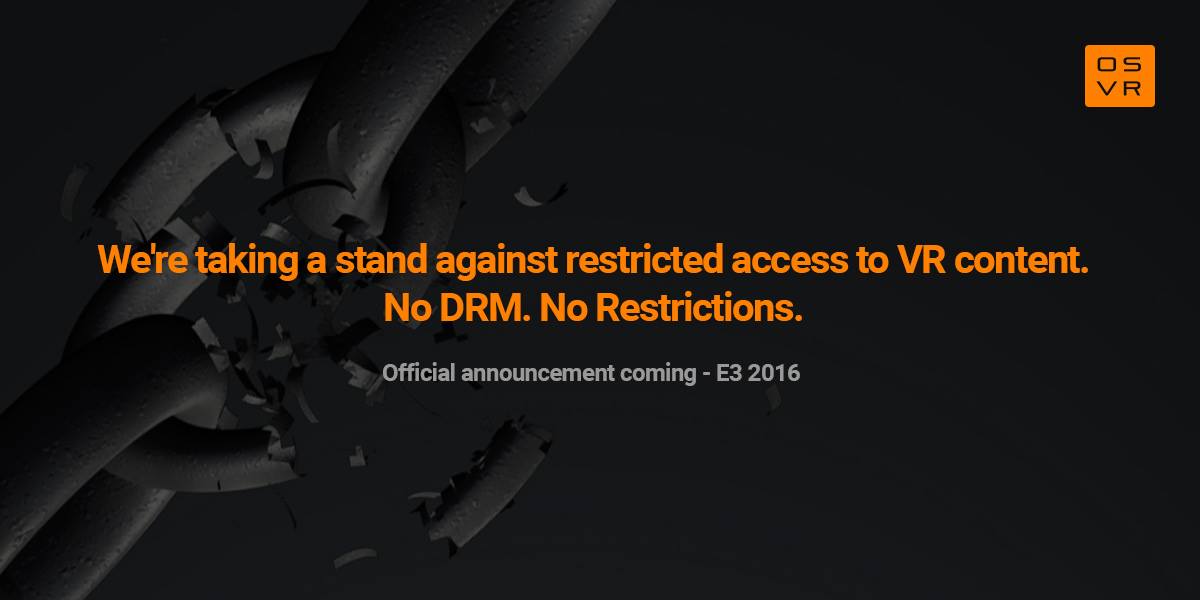 If this announcement is a new headset powered by the OSVR platform, it could introduce more physical modding capabilities to the VR medium which are currently not possible with either the Vive or Rift. We'll have more once Razer makes its official announcement at E3 next week.