Devlog : A New Beginning
It has been a long while since we've updated anything related to Undaunted, and now we're showing some drastic changes and transformations to the game for the past couple months.
Ravensword : Undaunted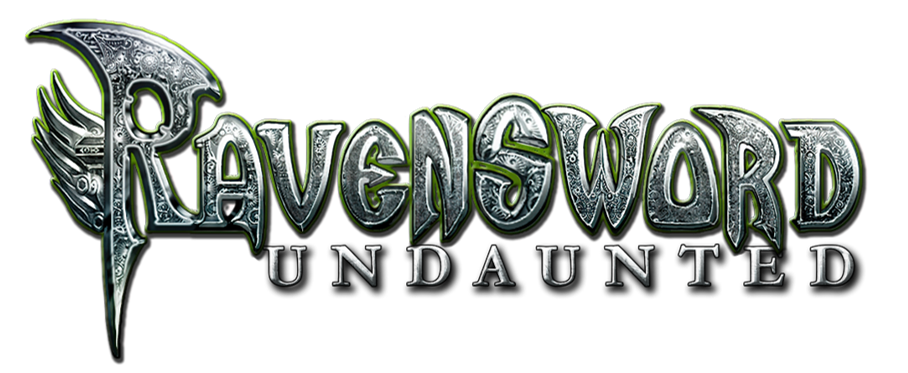 After the critical feedback last year, we've decided to take a break on the development of Undaunted. Now, in 2021, it returns as a reimagined version, reworked almost from the ground up to deliver a product that meets our vision as the developer. The game will now exist within a quite-popular indie fantasy RPG universe of Ravensword thanks to the collaboration with Crescent Moon Games, and it means that massive changes are approaching.
Today, we're proud to release a new demo of the reimagined version of Undaunted. This demo release is a huge milestone for us as we managed to release it under many limitations and during this everlasting pandemic situation.
Now, here's a quick breakdown on what has been improved or reworked from the last year version :
A New Universe to Explore
Reimagining the game as a spinoff to the popular Ravensword franchise means that a lot of visual rework is happening within the re-development. The game no longer sticks around with the Ancient Greek visuals that some players criticized it as boring. This time, you will explore various unique places generated procedurally, taking a lot of visual cues and design from Hexen 2 with its dark gloomy and desperate Medieval Gothic themed areas.
Last year, we've got a lot of feedback regarding the lack of satisfying melee combat and the lack of any ways to create an alternate style of gameplay other than magic, thus we have reworked the melee combat system with the idea that magic and melee are both equals and one shall not outperform the others.
People we're confused on how staves works in Undaunted related to the dual mana system courtesy to Hexen, now we've streamlined the usage of blue and green mana based on the attack type of each weapons as now, each staves will have primary attack using the blue mana tomes and alternate powerful attack that is devastating but slower using the rare green mana tomes.
Based on the feedback from the demo last year, there is not enough weapon and loot to the game to make the combat feels interesting. Now, we're adding rarity and economy system to the game plus a ton of new and improved arsenal compared to the first demo. You can now wield heavy hammer to smash people, or a longsword that can obliterates multiple enemies, or a staff that shoot projectile like a shotgun, your call. Other looting related improvements to Ravensword Undaunted is the removal of gathering gold treasures, yes we know it was tedious. We've streamlined the process to gather currency by just simply by killing enemies and selling looted weapon to the merchant for some shards.
The enemies of the last year demo was already decent, but we lift the bar up a bit. Slow zombies are removed from the dungeon since we feel like they were breaking the pace. Taking their shoes of ads type enemies are now aggressive (but weak) skeletons that rush to you with their axes and vicious rats that can quickly swarm you with their speed. You can now find more interesting enemy type within the dungeon such as archers, tower shielded skeletons that is immune to frontal damage (until their shield broke) and teleporting mage that was absent in the last year demo.


Here are some gameplay screenshots taken from the demo :
We can't wait to show more contents and features in near future, in the meantime, you can check our limited-access demo for Ravensword: Undaunted at our itch.io page below ! We're expecting feedback and critics to the demo so try it out and give us your suggestions to improve the game !
If you like the demo, don't forget to add Ravensword: Undaunted to your Wishlist ! Check it out on Steam !
We're also currently looking for prop 3D artist, lore/story writers, and Unity VFX artists to participate in the development of Ravensword: Undaunted. Contact us through IndieDB or Discord if you're interested to join our cause.
Finally, we're approaching the end of our development update. As usual, if you are a fan or interested in getting a closer look at our daily shenanigans and frequent updates, you can follow our Twitter @trimatraint, or Join our Discord here: Discord.com
Cheers! Have a great day, and be sure to check out the demo and give us some of your valuable feedback !