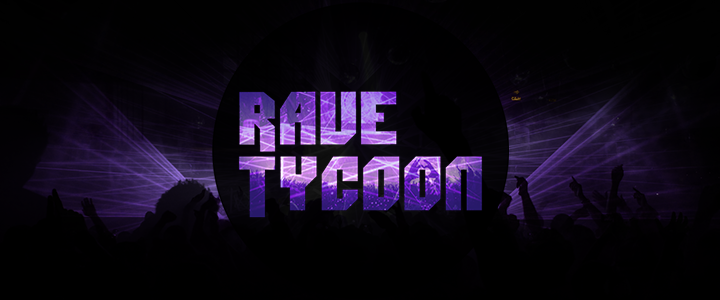 Here at FarrugiaSoft we are proud to announce our second game, Rave Tycoon! Rave Tycoon will be available on Desura and Steam sometime in March next year.
Rave Tycoon puts you in charge of your very own banging rave! Construct your sets, hire the best DJs around, build camp sites for your ravers, stock up in alcohol and beverages, keep the peace, place lights and effects and much more! Start with an empty location and turn it into the most successful and nosiest rave around!

The game is split into 3 modes, Campaign, Scenario and Sandbox.
In Campaign mode, you take control of Climax Parties, a rave company which is facing bankruptcy. As a last resort to stay out of the court, Climax Parties have appointed you as the player to save their company and turn things around. Over the course of 12 weeks and 12 missions, the player will be faced with challenging situations, tight time restrictions, pressuring objectives and most importantly unimaginable celebrations. What will you do to get the success you need in order to survive?
After completing Campaign mode, the game offers Scenario mode, which continues after where the Campaign left off. Climax Parties are now in a golden age and they have dominated the rave market. However a hostile company named Pinnacle Events has emerged and will stop at nothing to drive Climax Parties out of business. As the hero of Climax, it is your job to protect Climax's most successful raves from the clutches of Pinnacle over the course of 10 fast-paced missions.
For the casual player there is Sandbox mode. In Sandbox, there are no restrictions and unlimited cash. It is up to you and your imagination to turn an empty location into the rave of your dreams.

We have just created a Facebook group for FarrugiaSoft and it would mean a lot if you could take a second and like it. We will be giving posting all updates regarding our games on the group, and will also be giving out keys to random members to all our games.
Like FarrugiaSoft by clicking Like below.

That's all for now people. I'l get back to you next week with more progress, a trailer and feedback. Thanks!