Hello World!
Later today, I will be uploading the very first Alpha version of Rathguarde. YES IT IS VERY EXCITING!
So what should you expect? WELL:
+ One race: Goblins
+ 5 Block Types: Dirt, Dirt with Grass, Empty Sky, Empty Dirt, and Empty Dirt WITH GRASS!
+ Movement of Goblin
+ Jumping of Goblin
+ Goblin can delete blocks with his awesome action cursor powers
+ Goblin can make Dirt blocks with his awesome action cursor powers - WAIT WHAT? HE CAN PLACE DIRT! - YES, HE CAN!
+ Goblin can look in all 8 main directions (conditionally) using the mouse
+ Dynamically Expanding, Randomly Generated Terrain! Yes, that's right folks, you can keep walking forever to the left or right, until you run out of RAM.
+ A World Height limit of 256 blocks (128 down, 128 up).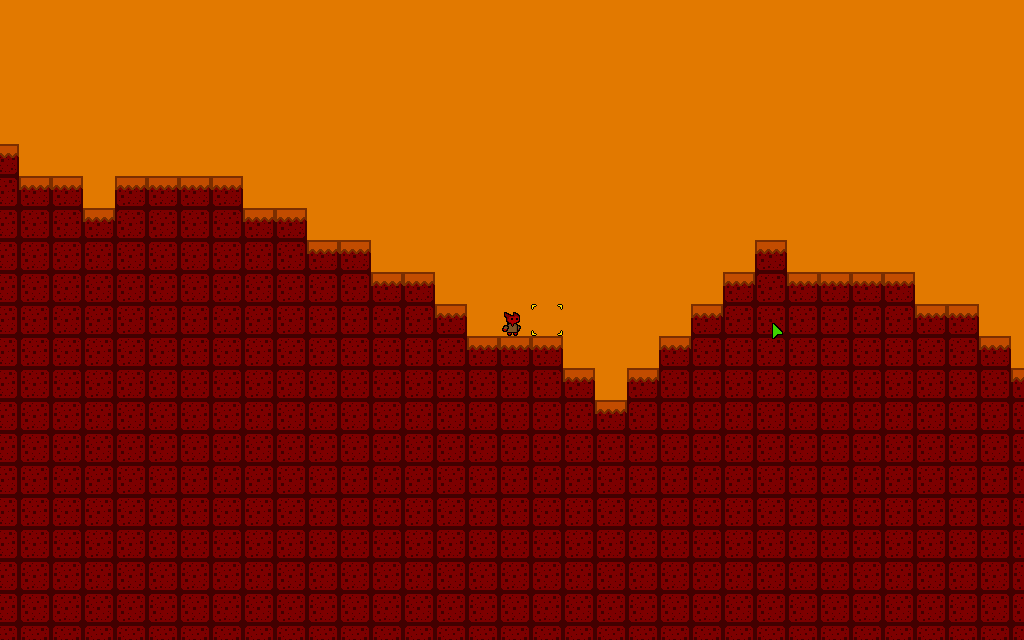 The Goblin is currently animated with 128 different 32x32 sprites (hand - or Mouse more to the point - drawn!), check out the sprites on our Images page.
5 Different terrain sprites, see Images
Yes, this is a very basic build of the game, but it is Alpha 1.0! I'll hopefully be doing a post every week, so by this time next week I will update you on the other stuff I'm doing with it, but here is what I'm planning on adding for the next patch:
+ Inventory System
+ Hotbar System (similar to that of Minecraft , perhaps a bit different) to select various blocks for placement
+ Stone (new block)
+ Fixing of Any Bugs you guys find
So please check out the Alpha in the downloads section (when I upload it in a few hours), and comment here any bugs/comments/ideas/hate etc. you have!
See you again this time next week!