Most of the (unskinned) weapon renders are posted now, so we will show various other stuff in the next updates. Although fear not, we still have to release a couple of weapon models like the crossbow and the infamous stakemachine from the movie "From Dusk Till Dawn", let aside the skinned renders :)
So what have we got this week ? As you might know, there are 2 vampire skills involving the transformation into an animal (rat or bat).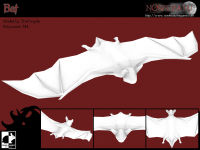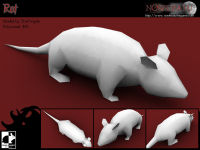 Also this week: the release of the third track from the official Nosferatu Soundtrack by Parapraxis.
I redrew the Dead Rabbit Software logo as vector image, which allows us to resize the logo as big as we want without any pixelation. You can now download the official Dead Rabbit Software wallpaper in either black or white to celebrate this ( I know most likely nobody cares but still ;))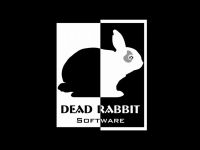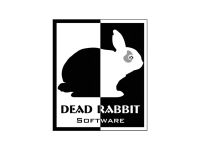 black 1600x1200|white 1600x1200
black 1400x1050|white 1400x1050
black 1280x1024|white 1280x1024
black 1280x960|white 1280x960
black 1024x768|white 1024x768
black 800x600|white 800x600
black 1280x800 (Widescreen)|white 1280x800 (Widescreen)
Now some announcements, lets welcome joeljkp who will help with the linux port of Nosferatu and Mr who will bring us some accurate weapon sounds.
And a special welcome to Simpson Leroy (he worked as an artist on Fable). He will join the playermodeling/skinning department with some truly awesome models. With 2 character modelers, things should progress faster now.