It's not that hard to add a new game mode, but sometimes it turns out only after playtests if that mode is fun or not. In this case it is fun.
We can present you our new game mode Nesting Grounds!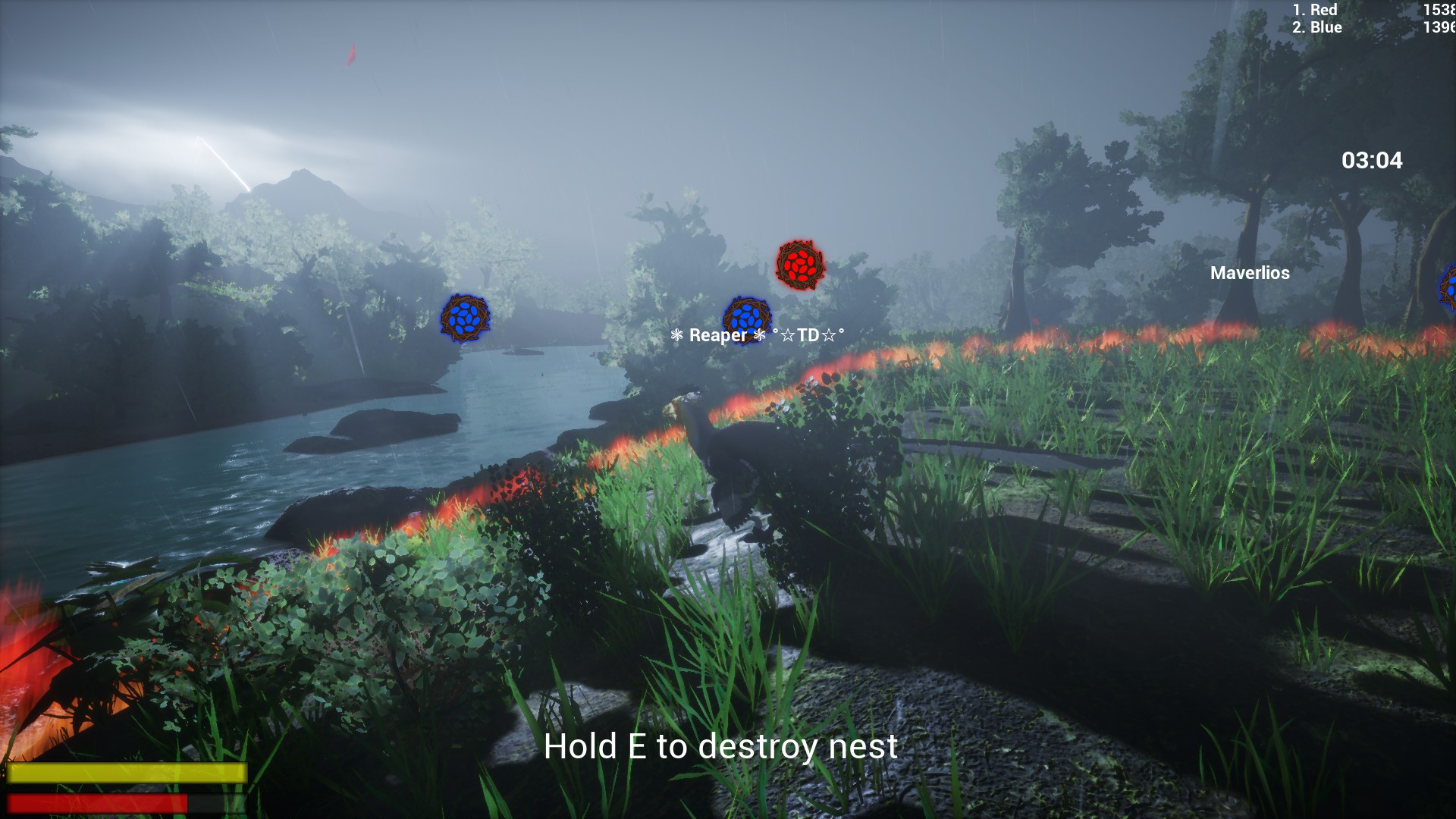 In this mode we pre-defined 5 areas. To capture it you have to place your nest in it. Once captured your team get for that zone 1 point each second. But be careful, not only that you have to hold at least 3 of them most of the time to win the round, the other teams also can destroy your nest and replace them with their own!
Lets see how a captured area looks like: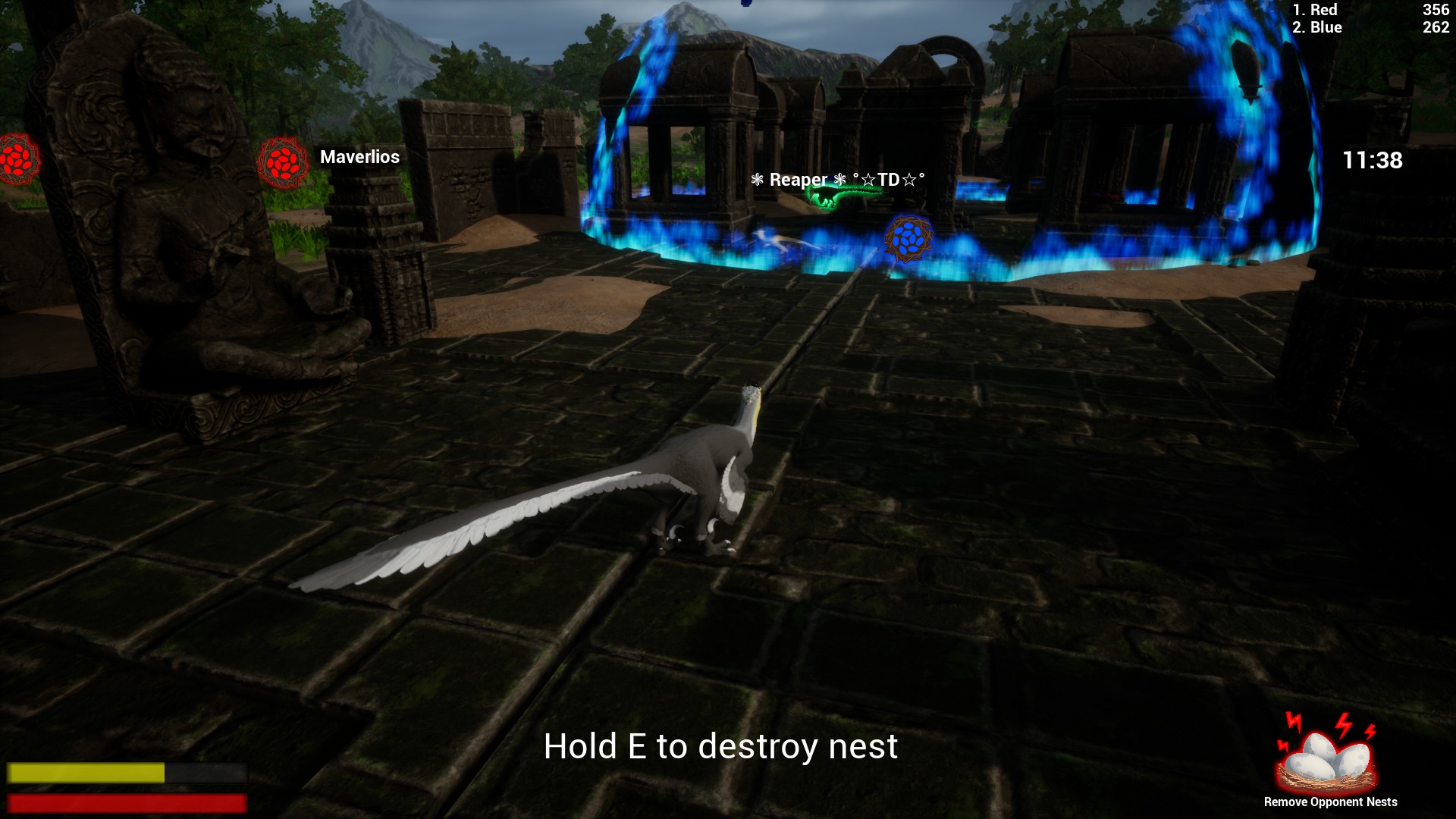 One each server the host can choose between 2 and 4 teams, to play that mode on their server.
In the next step we want to add Bots, so that mode can be played offline or with less people on the server too. After we plan to redo another mode and add an Acrocanthosaurus to it (you can try to play against Acro AI on free roam servers already!)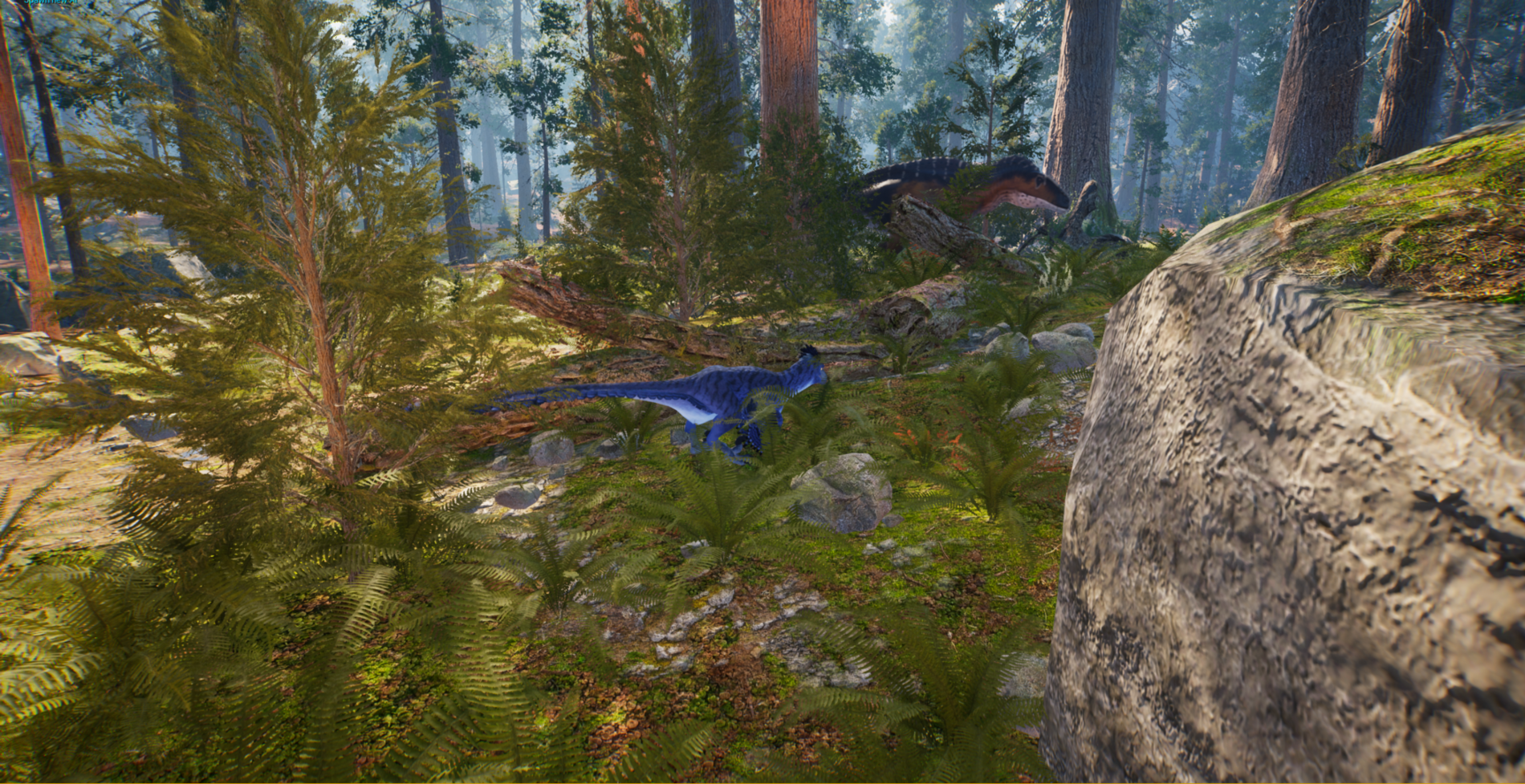 Hope to see you soon!