IndieScape Games first game since release of Potion Blaster in 2017 presents Ranger's Quest. A twin-stick platformer set in a lively hand-drawn world with 8 unique levels that takes you on an adventure like none other.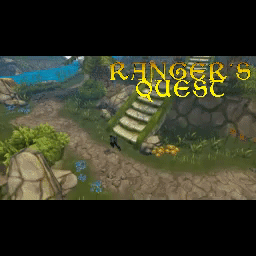 30 days, 5 developers, and we have our announcement trailer released on YouTube and shared on our social media pages. Not all levels are shown as well as combat, we are saving those for down the road. Right now we want to get the word out that we are serious about the development of Ranger's Quest.
Click here to go watch our trailer on YouTube now: Youtube.com
Here is a quick synopsis of Ranger's Quest:
An evil cult has stolen something from your small village but has left you unaffected; the townsfolk turn to jealousy and force you to take one of two paths: retrieve what was stolen or live alone isolated from society.