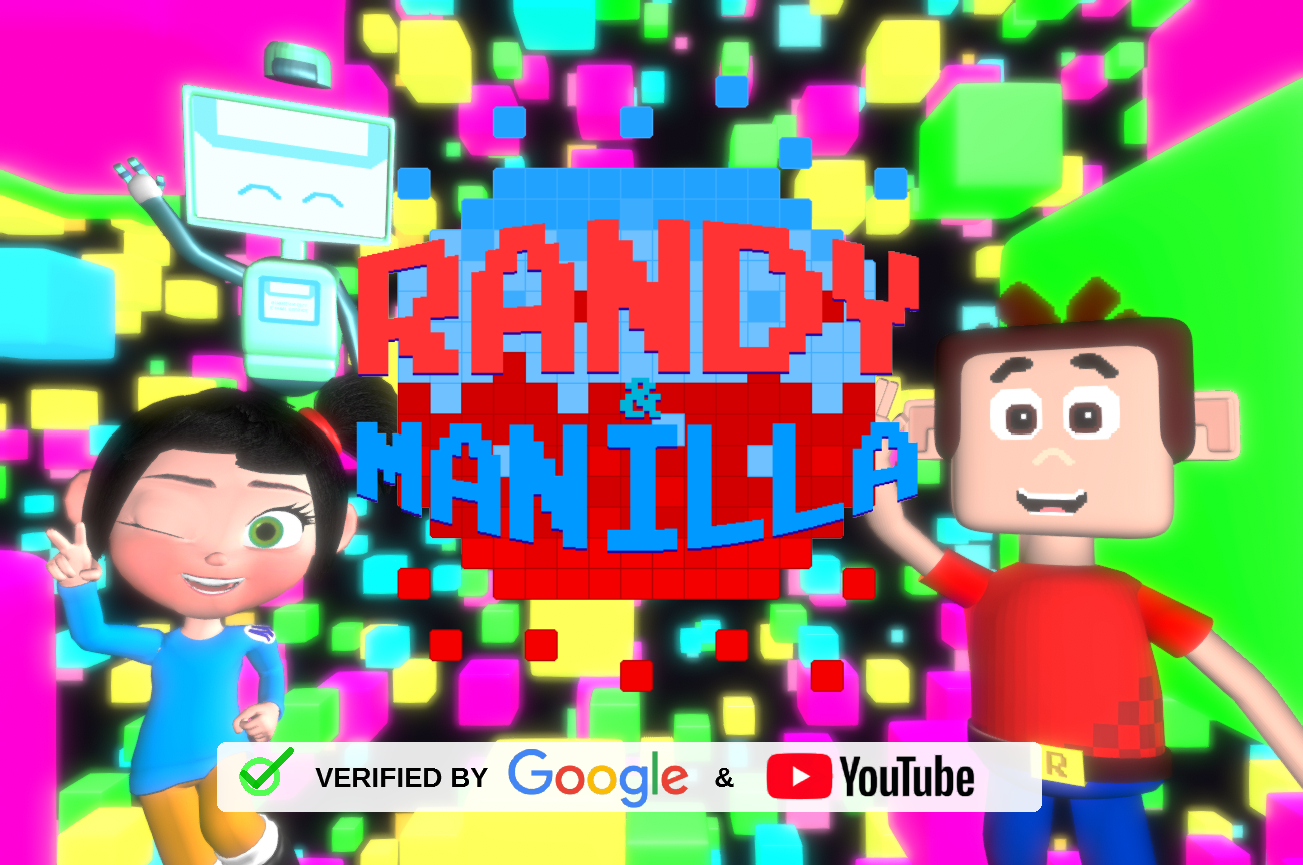 After the 2nd Alpha release, and by the appearence in the media, Randy & Manilla has achieved enough search results for both Google and YouTube to officially register it for it to be recognized as an indie video game project:
Youtube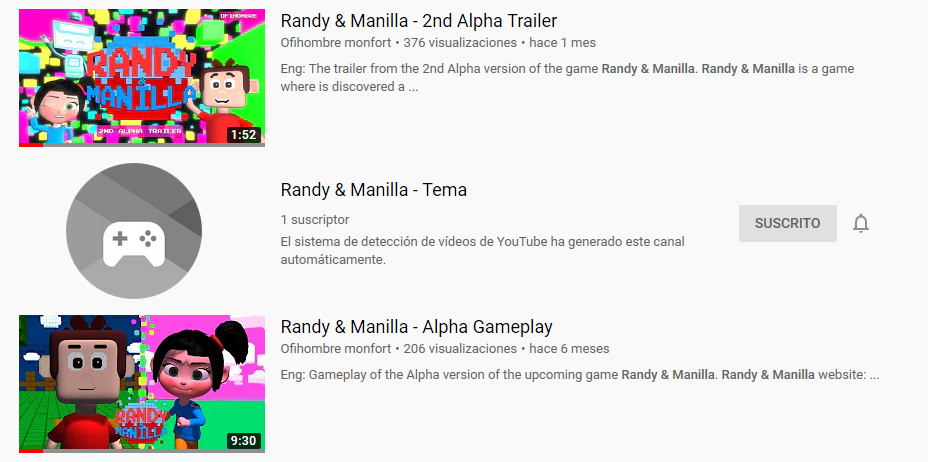 In the first is an automatized Youtube channel about Randy & Manilla, that for a strange reason, it stopped appearing (since the results of the search on YouTube aren't fixed), but there is still his link (which unfortunately doesn't have anything yet): Youtube.com
Google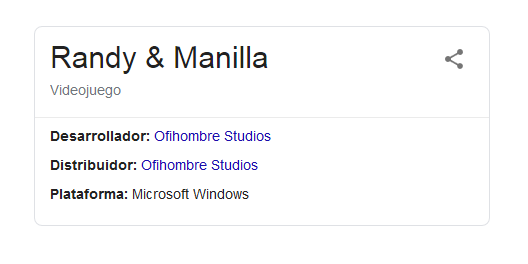 The second and the most notoroius point is from Google, that has the most basic information of the project.

Even before both internet titans registered him, Devuego already had it on the BBDD (The Spanish Video Game Data Base), given that they have its related article: Devuego.es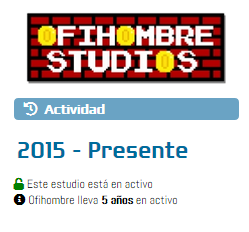 This same case also comes for the developer brand.
With this of the registrations and the official recognition, the project should already be a little bit better known and take development more seriously. It already seems that he is beginning to take the path of being the next great indie videogame.
For better development, you can support this project:
in Patreon: Patreon.com
or Ko-Fi:

Are you a developer, and want to help me with my project?:
Contact me from my email: alex9monfort@gmail.com
Or with an invitation on my Discord server: Discord.gg