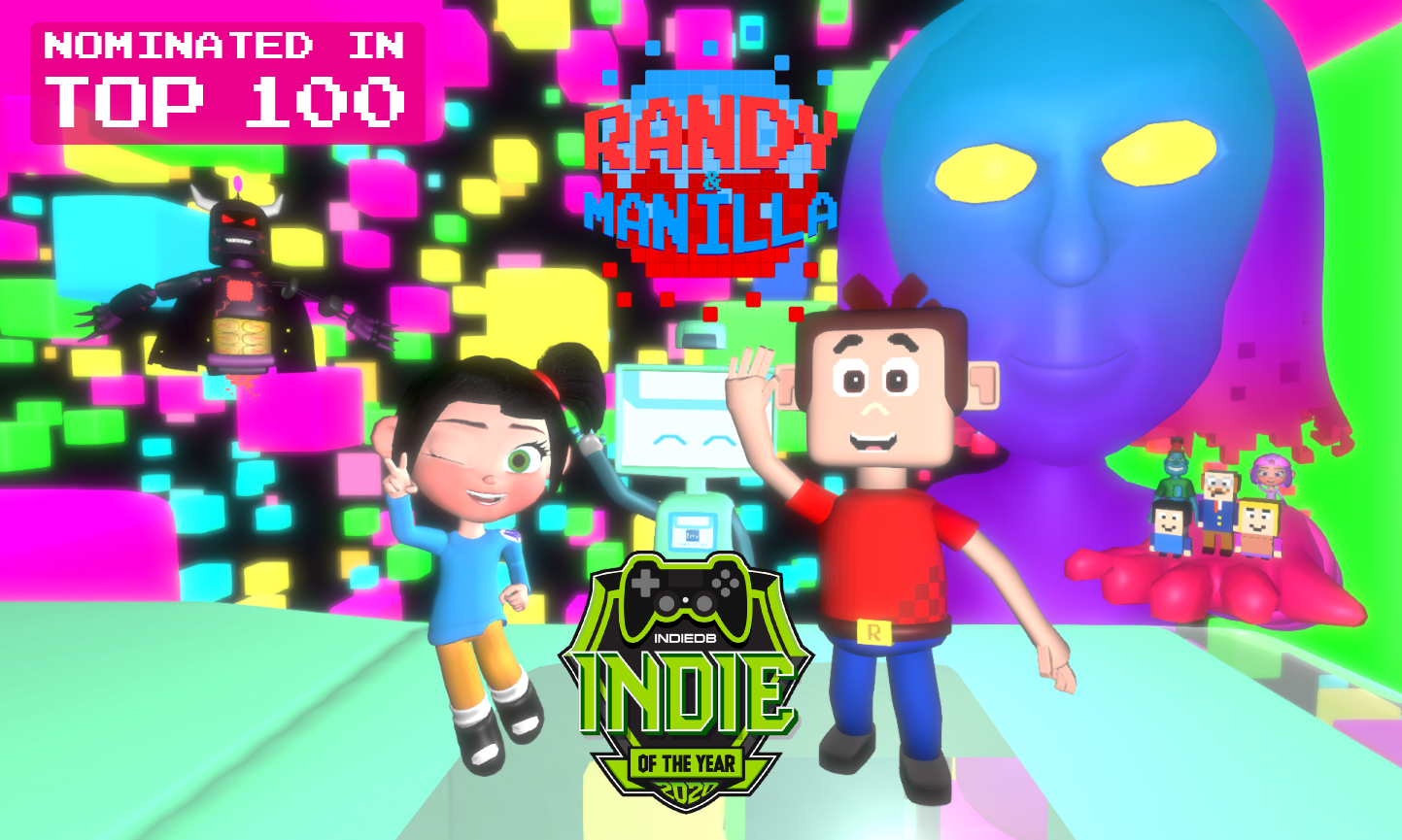 Once again, the game has reached something that seemed impossible, but has finally succeeded.
Randy & Manilla has been nominated in the Top 100 of the Indie of the Year 2020, and it's also a big pride to have come very far with this project (specially with everything we have developed during 2020), and we thanks everyone who has voted for the game with this spot:
Reaching the Top 100 is one thing, the hardest thing would be to reach the Top 10, more than anything the Top 10 of Best Upcoming games, and although its two big updates offer enough to reach, and with a 40% probability of entering the top (because in the Top 100 of this IOTY there are only 25 upcoming projects) it doesn't even seem like it's going to achieve his goal. But of all ways you can go to vote together with other amazing games:
Reaching the Top 100 has been the best thing that could have happened this game.
If you are interested in this project, I leave a download link with the Special Pre-Beta version of the game:

For better development, you can support this project:
in Patreon: Patreon.com
or Ko-Fi:
Are you a developer, and want to help me with my project?:
Contact me from my email: alex9monfort@gmail.com
Or with an invitation on my Discord server: Discord.gg