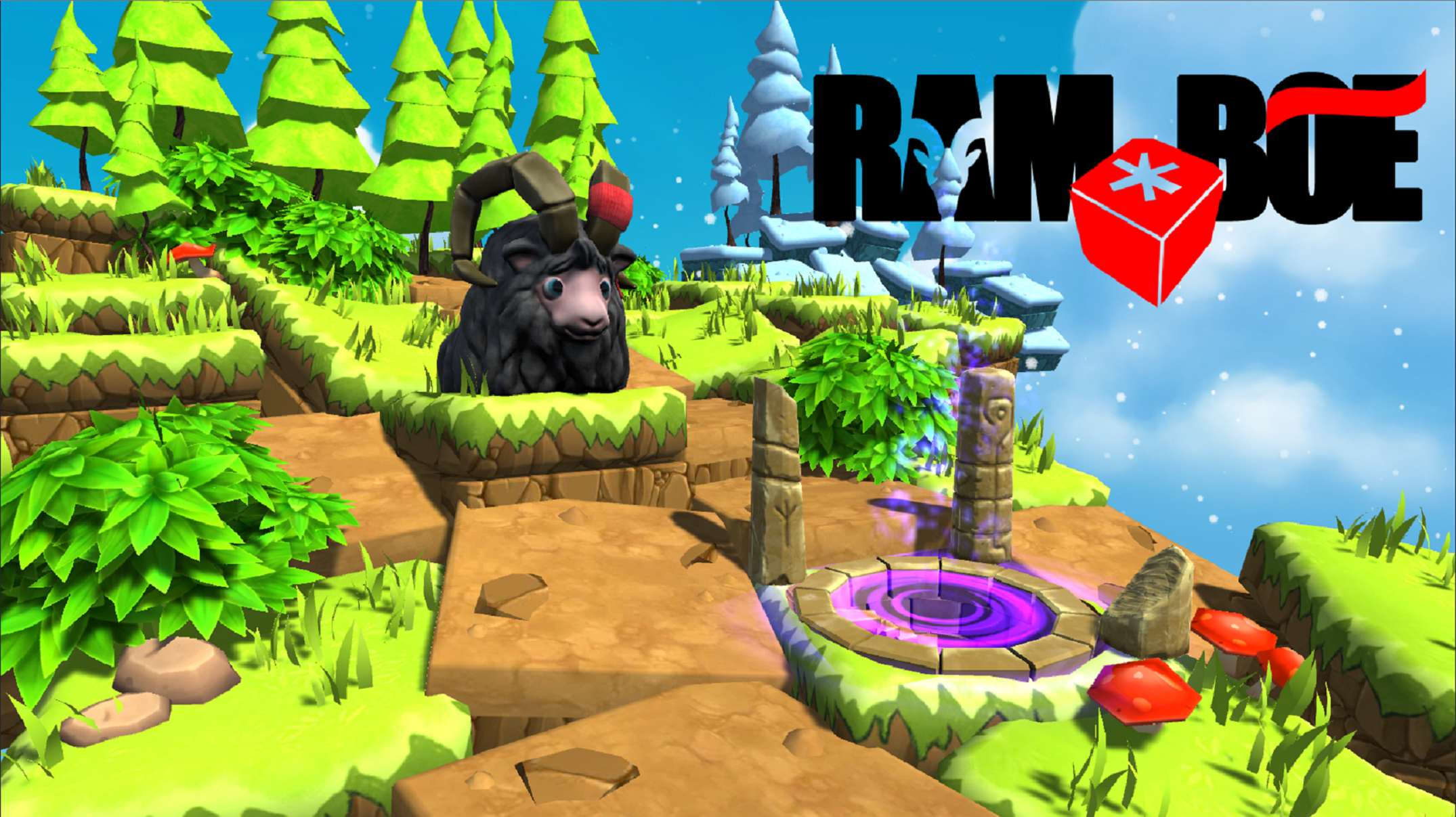 RAM BOE
Indie casual puzzle game
Developers PointFiveTeam bring you RAM BOE, a puzzle game meant to twist your brain into knots by offering more than 50 challenging levels with a clear and admirable objective: freeing innocent souls from their ice prison.
RAM BOE follows the story of Beauregard Pete, mountain climber and adventurer who clashes with a terrible ice giant named Thrym in his most unfortunate expedition. Beau (BOE) ends up devoured, his soul condemned to roam for eternity in one of the giant's many ice prisons, but his spirit proves stronger than his former body. Escaping its trap, the soul possesses a Ram and begins a most taxing quest to free the souls who have fallen victim to Thrym over the years.
The game has players moving rune blocks on various platforms floating high up in the mountains, combining them by design and throwing off the broken ones whilst navigating around missing tiles and edges of the platform. The properly combined blocks (the ice prisons) are then pushed into the mythical 'Well of Revival'. This not only serves to usher Beauregard to the next level of gameplay, but also into releasing more souls confined to those rune blocks, thus bringing the iced mountains one step closer to life.
"The first thing that strikes me about the game is that the colours are lush and even when you pinch to zoom in it doesn't lose any clarity."
"But the game is all about the puzzles, how you manipulate the boxes around each level, it's so easy to pick up and play. It's not complicated in that respect but the tasks at hand do get progressively difficult and some of them will bend your mind."
"It's not by any means a game in which the levels are expansive but the thinking required can make one level last 15 minutes to figure out. Then the next you could whizz through easily and be through it in two minutes. And I think this is where the game sits; nothing seems to follow a pattern."

Besides a good dose of challenges and engaging storyline RAM BOE also provides a unique feature called The Sandbox: an intuitive custom level creator synced in with Steam's Workshop, which allows users to make up their own levels and share them with other RAM BOE owners from across the community.
MAIN FEATURES:
Casual puzzle game
Release date April 4th 2016
Price 1.99 EUR (PC), 0.88 USD (Android)
Platforms PC, Android

Minimum:
OS: Windows 7
Processor: 2.0 GHz Dual Core CPU
Memory: 512 MB RAM
Graphics: 256MB Graphics Card with SM 2.0
DirectX: Version 9.0c
Storage: 1 GB available space
Sound Card: Any
Where to actually get it:
PC VERSION: Store.steampowered.com
ANDROID VERSION: Tinyurl.com