Dear friends,
We are starting a new series of posts for those who wants to follow our development history but misses some things here and there due to certain personal reasons. From now on at the end of each month we will publish a digest about all our publications across all of our social media accounts, blog and others during that month.
This regular digest series will allow you to spend just a few minutes to catch up with our news each month. We recommend to subscribe on our website to receive regular notifications when each digest goes up. We try to only add major news into our newsletter to avoid flooding you.
First of all, at the end of last year we went on to a trip to Rajasthan for more inspiration and to share with you the beauty of this region, which is full of wonderful architecture and culture that we try to recreate in Raji.
Who is Gadasura?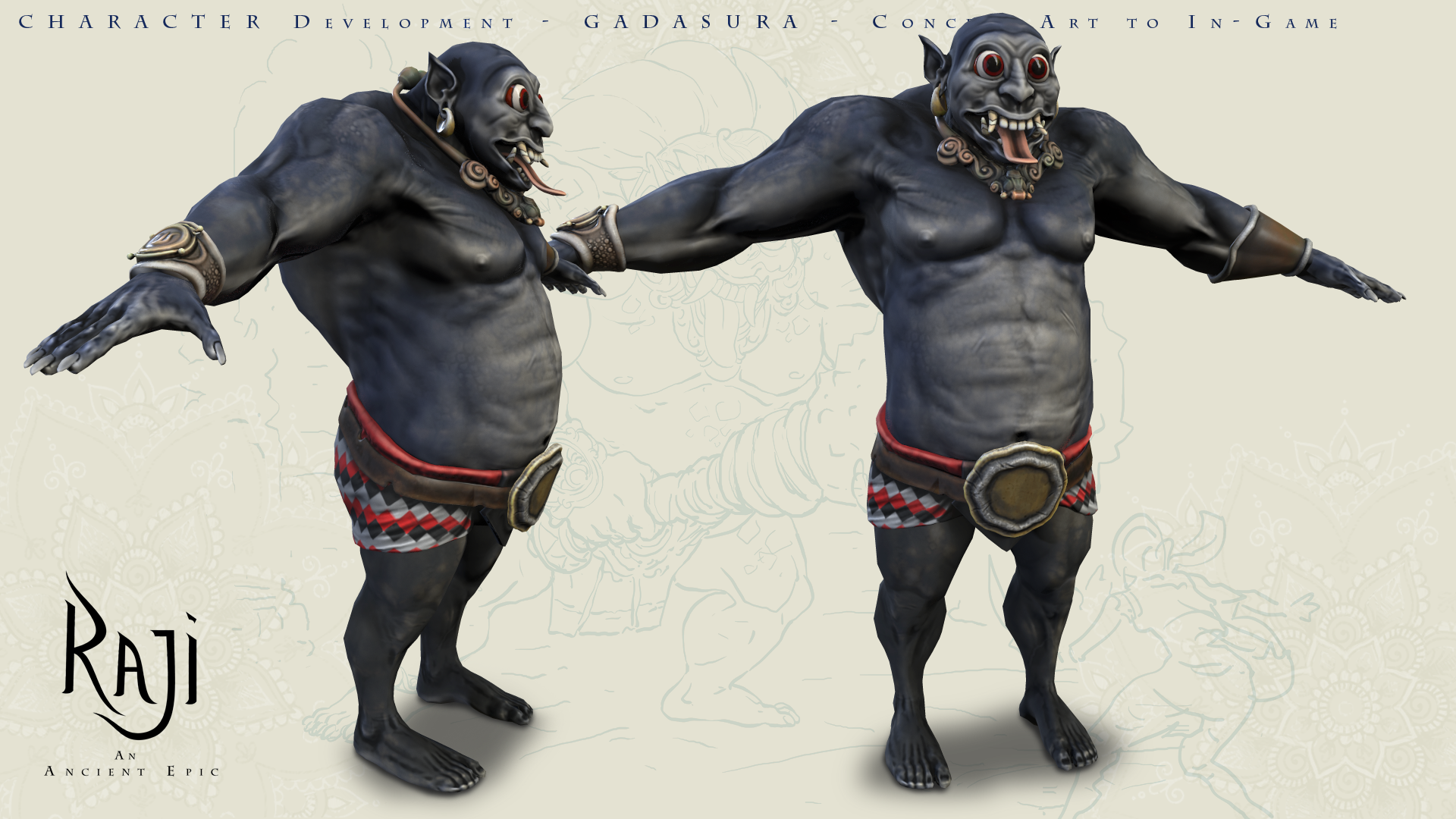 As soon as we got back we rushed to share with you information about the first demon that you encounter in the game. If you played our demo, then you are already familiar with him.
As you may have noticed, we have regular weekly columns: WIP Wednesday and Screenshot Saturday. You surely won't miss a thing, if you had already subscribed to our social networks:
Facebook
Twitter
Instagram
Youtube
Website
Reddit

WIP Wednesday - is about our work in progress. It mainly demonstrates core elements of game mechanics via short videos. It is all in whitebox for now, but you can use your imagination and even give us suggestions or share what you imagine in the background.
No hero should be afraid of heights. Move to post
Raji is almost as good as Jackie Chan! Move to post
Have you ever tried to run on the walls? It's really hard… Move to post

Screenshot Saturday is all about images. This means all concept arts, screenshots from the game or even interactive visuals.
Here you were predicting which final silhouette we selected for Mahinasura.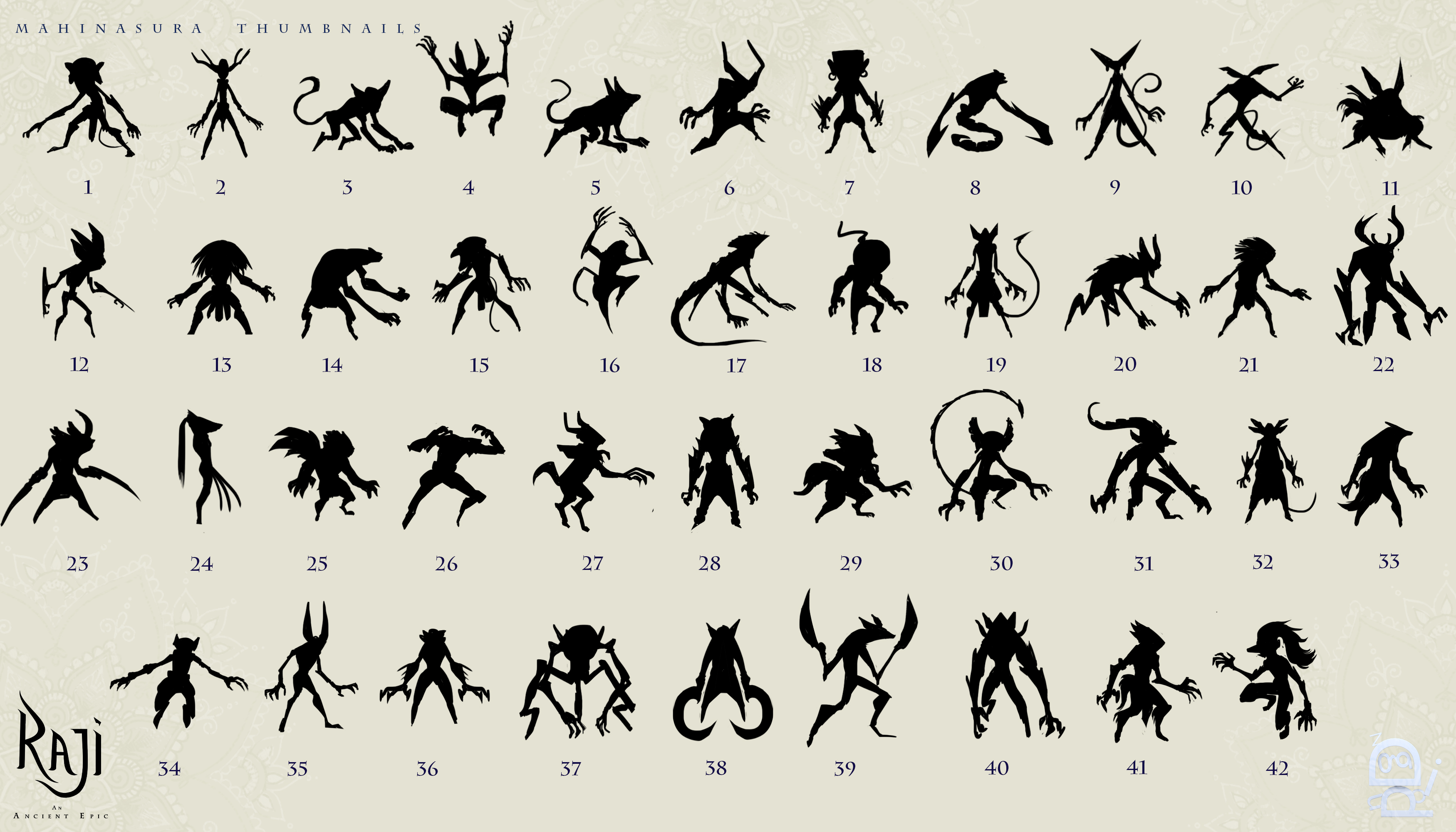 Here we would like to give shout outs to followers, who have made correct predictions:
Gabriel Balda Fuentes
Scott Hardy
Melinda Brand
Anthony Roberts
Alessandra Marthaler
Diego Domenici
Hannah Thomas
Akshay Goel
Yi-Wen Amanda Lim
Alafiya Hasan
And then, towards the end of the month, we started to get nostalgic about the events which happened 2 years ago. Because it is an anniversary. 2 years ago we published our first teaser and the world got to know about Raji. Ian wrote a very emotional story in our blog about that teaser:
26th of Jan, 2017 - the day when the game was first shown to the public. This was the day when we uploaded our first teaser on YouTube.
Also Unwinnable have posted a new interview with our team! Check out the link below:
Subscribe, like, and comment below about what else you want to know about the game.