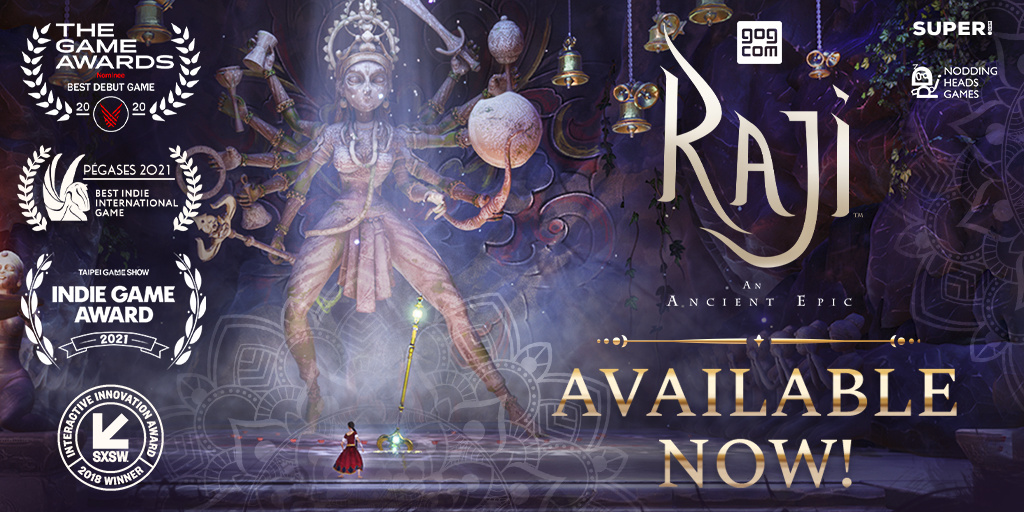 We have been working on this in secret for a while now, so we're ecstatic to lift the lid on the news - PC owners can now purchase the full version of Raji: An Ancient Epic from GOG!

Gog.com

Music lovers everywhere, we have a special announcement!
The Raji OST will be available for purchase in GOG as a standalone purchase Gog.com

Plus, a 50% discount until 5th April is starting now! If you have been waiting for a GOG launch before you picked up the Trishul, this is your time!