Hello again everyone,
We are back with a special February update, giving you the chance to see what we have been working on. This month, we have focused on sharing a very special new feature for our game - Elemental powers!
So without further ado, let's dive into this amazing topic!
---
Introducing Elemental Powers
Some of the eagle-eyed members of our community may have noticed that when Raji uses the Trishul, (Trishul is the name of the spear if you're interested), it has a slight electric aura around it. However, until now we never really explained why it was like this, so most of our followers simply thought that it was a simple visual effect stemming from the fact that the Trishul was given to Raji by the gods.
This all changes now as we are happy to finally introduce the three elemental powers found in our game: Electricity, Fire, and Ice.
Activating Elemental Powers
How Raji will be able to activate the elemental powers is still in development so this may change before the game is released.
Our current idea is that the electric attribute would be the default elemental power, and if Raji wishes to change, she can find special shrines as she explores the game's world. When she finds a shrine, she can then use it to powers her weapon with the element that it represents.
You can see how this can work here:
Just be sure to keep in mind that this is all still in development and may change.
Elemental Powers with Weapons
Elemental powers are focused on the actual weapon, changing how it looks, behaves, and so on. You can see the differences between the elements in this quick in-development snapshot video.
Elemental Powers and Special Attacks
It is not just the basic attacks that will benefit from the elemental powers. The special attacks will also get the elemental treatment.
If you've watched some of our recent game videos or trailers, you've probably seen what the Trishul's special attack looks like (that will be the electric version), if you check out the video below, you'll see what our current Ice powered version of the special attack looks like.
Bonus - The Bow's Special Attack
We've got a little treat for you. If you do not know, Raji will have to make use of multiple weapons. The melee focused Trishul has been the most commonly shared weapon, but we also have a Bow, and another as-of-yet-unannounced weapon.
As the Bow has been shared a few times in the past, this is a great opportunity to show you (our readers) both what the Bow's special attack looks like, and how the special attack changes based on the elemental power that is active.
Though each version of the special attack is similar, they all behave slightly differently (and look very different) based on what element is active.
This brings us nicely to the end of this progress report. Or well, it would be, but one last thing came up just as we were writing this - our time at PAX East!
PAX East
Before we end the February update, we'd just like to say a few words about PAX East. Thanks to the Indie Megabooth we have had a presence at PAX East this year, and we've been meeting an insane amount of people, watching them play the game, and getting first hand feedback on what they thought of our game.
The entire event has been fantastic and we'll have a dedicated PAX East write up soon. But we just wanted to say thank you to everyone that stopped by!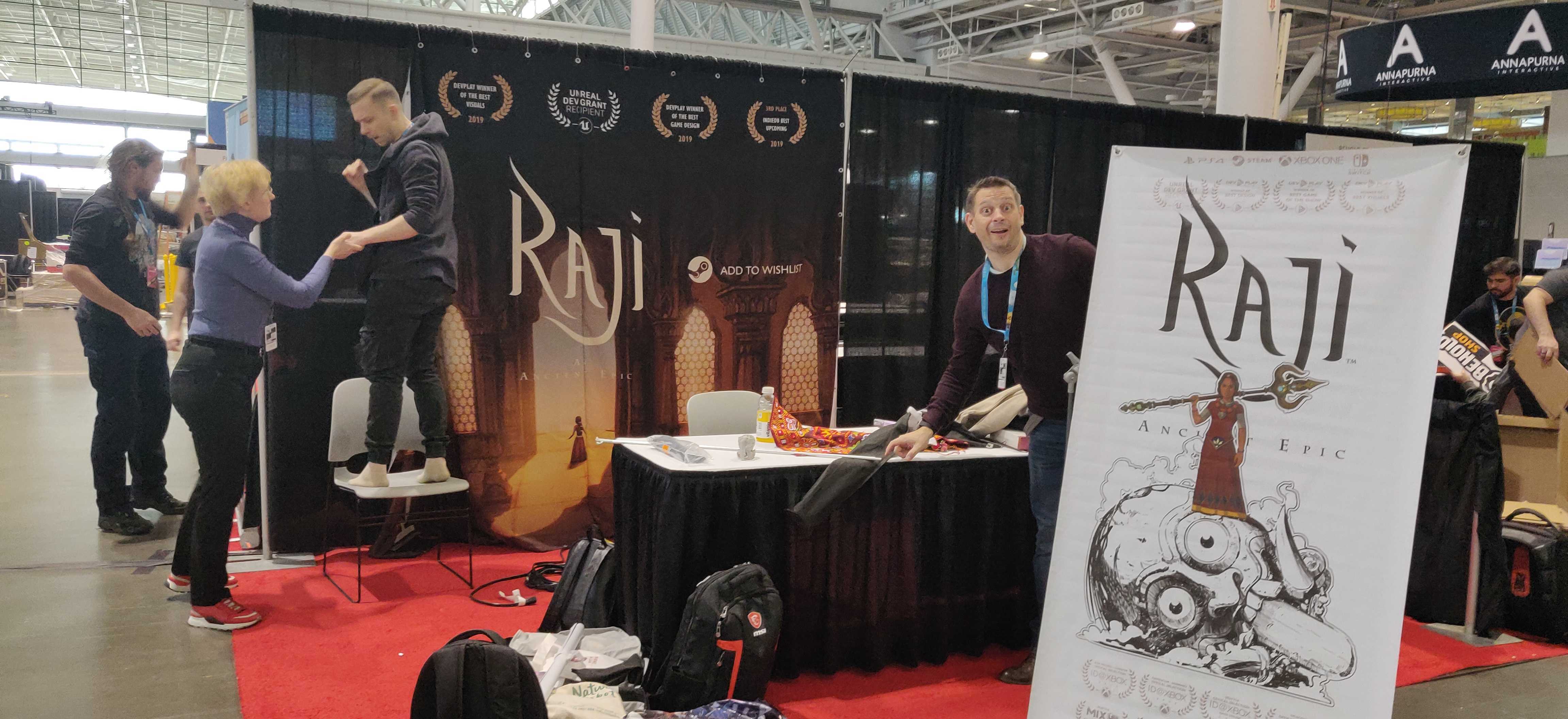 One of our co-founders and two co-art directors Ian Maude helping set up our booth!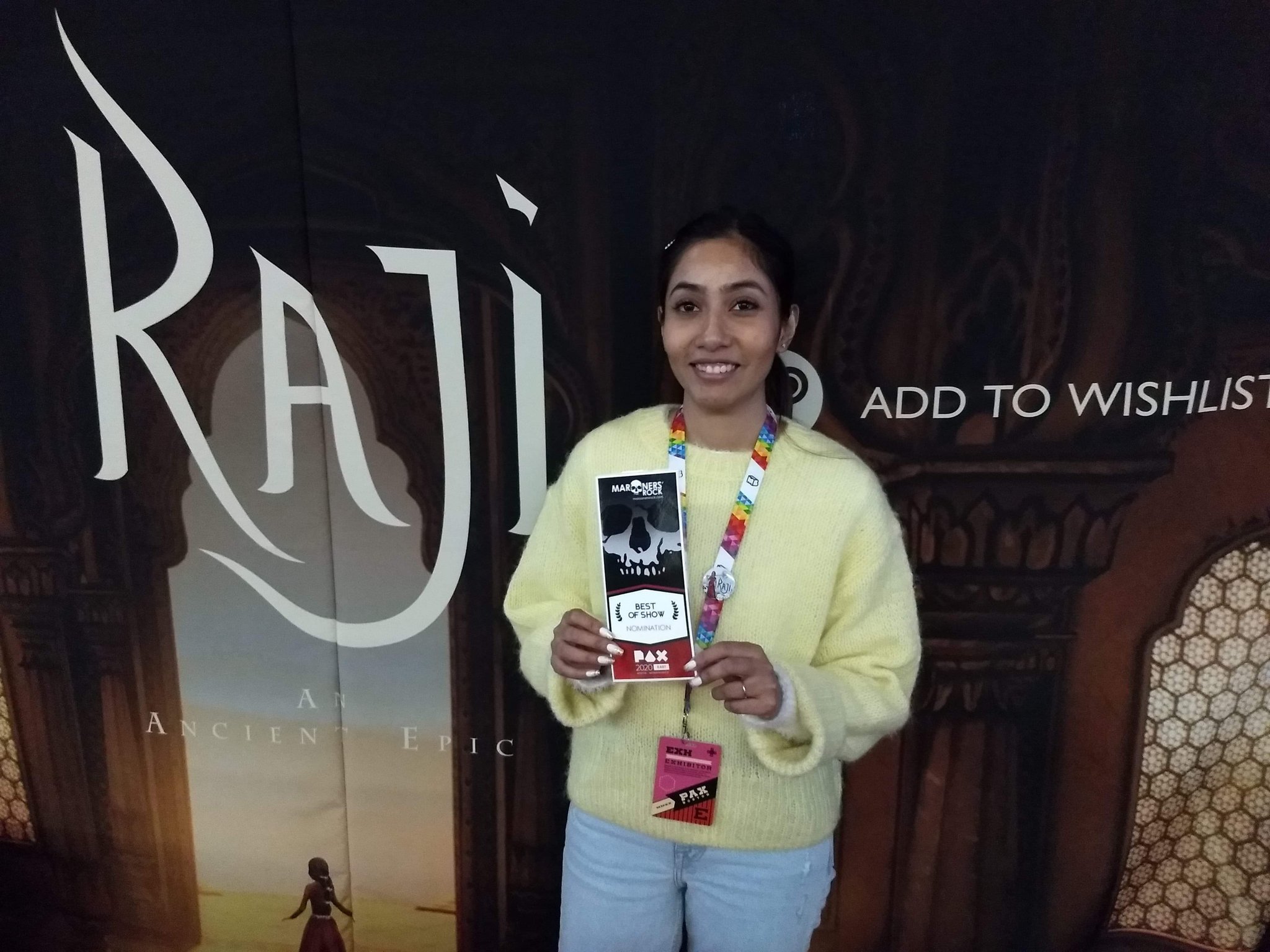 One of our co-founders and two art directors, Shruti Ghosh accepting a nomination for Best of the Show! Fingers crossed we get it!
---
So that really is it for this write up, we hope that you've enjoyed it! Do let us know if you have any questions, and feel free to follow us on Twitter, Facebook, or Steam.