Raji: An Ancient Epic has always had a great relationship with id@xbox. This has resulted in Raji being shown at multiple events that would have normally been out of our reach, and 2019 has been a great example of that.
ID@XBOX Open House - formally Pre-PAX
Thanks to id@xbox Raji will be traveling to the United States of America to take part at ID@XBOX Open House.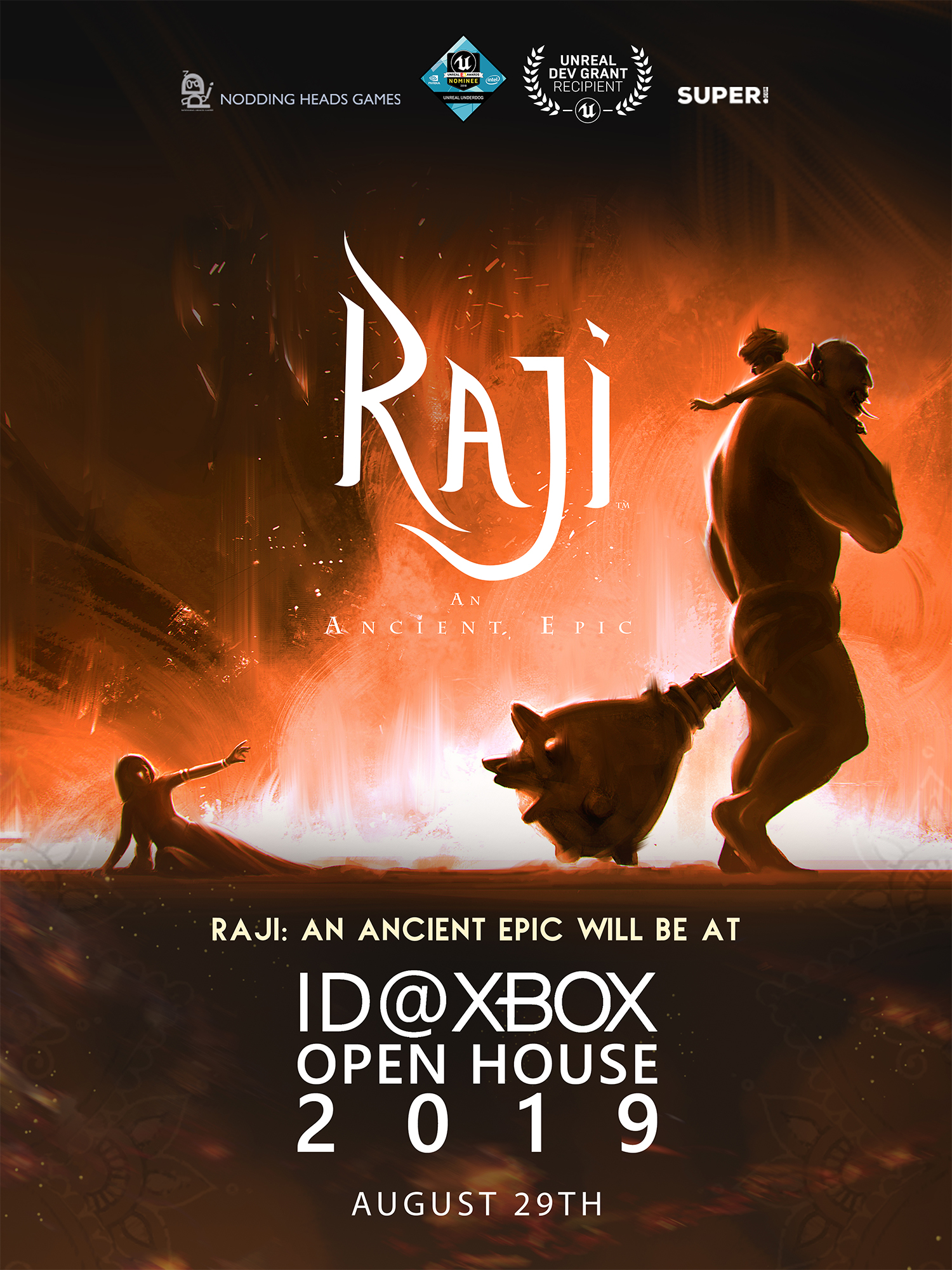 Where and When
ID@XBOX Open House is a free event held in the Microsoft Campus in Redmond, Washington, USA.
You do not need a ticket to enter, however, if you are under 18, you will need to be accompanied by a parent/guardian.

The event will take place on the 29th of August 2019.

You can learn more about ID@XBOX Open House here.

What is Raji: An Ancient Epic?
If you are new here, Raji: An Ancient Epic is an action-adventure game set in Ancient India. Raji, a young girl is chosen by the gods, to stand against the demonic invasion of the human realm. Her destiny will unfold as she journeys in search of her younger brother amidst the raging demonic enclaves, while the great Lord Mahabalasura plans to capture the human realm for himself…

So, are you interested in Raji: An Ancient Epic? If so, be sure to add us to your Steam wishlist today!