DESIGN
The design team has been hard at work making improvements and adjustments to the newly implemented wave system. In other words, we've got aliens! Extraterrestrial bombers hover above the city during later waves and drop explosives on the track, the Railgun, and everything else in sight. In conjunction with this new threat, we've made the blink attack operational so that it now deals damage to enemies through which the Railgun "blinks". We've also added visual and audio cues that let the player know when and where the track has been destroyed.
ART
In addition to aliens, we now have boats! Our ever-evolving city continues to come alive with the application of animated assets. As terror rains down from above, boats come in and out of the harbor creating a sense of urgency and escape We've also begun to create a network of roads that weave through the city. Our pFX designer is currently working his magic on an environmental sandstorm effect and the comets that come streaming out of the sky. Lastly, we've updated the appearance of the drone tank and added texture to the guns.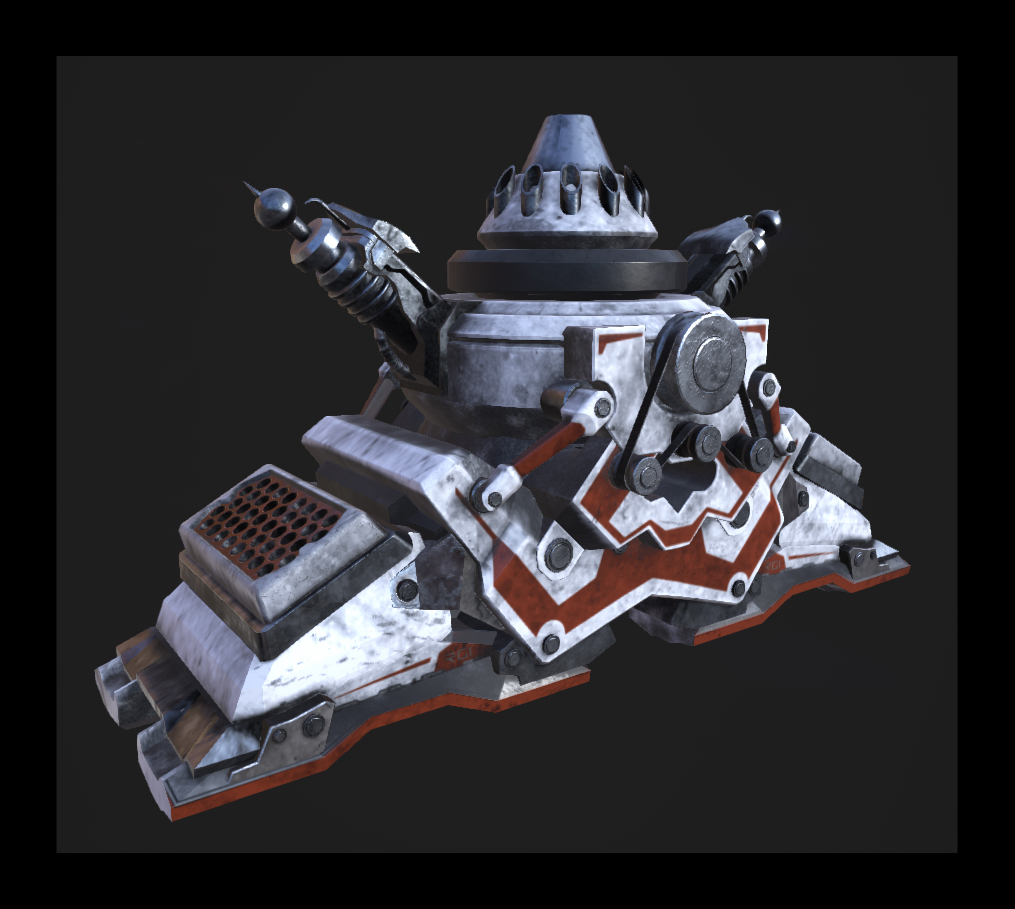 TECH
The tech team is making final tweaks to each weapon planned for the launch of the demo. We've implemented a new energy system that requires the player to recharge weapons and strategically cycle through their cache. We've also increased the size of the UI so it's easier for players to quickly check health and energy status.
AUDIO
With the completion of "Starfire", Jay, our music producer, is one step closer to finalizing all tracks for the alpha. He is currently focused on layering several of the tracks and using Wwise so that the music integrates and interacts with the gameplay. As the action on screen intensifies, the music will react and change to reflect that.
GENERAL
Our biggest update is that we recently conducted an initial round of gameplay testing. We sent copies to a handful of testers and have started receiving some incredibly helpful feedback. We are excited about the promising future of Railgun, and we look forward to the challenges of improving the player experience in time for this month's GameAcon!