Rail Route is a tycoon/management game based on railroad dispatching. With relaxed and easy-to-learn gameplay, build and control your railway network.
The game is out now in Early Access on Steam.


Expand, optimize and automate!
Take on new contracts and manage growing train traffic. Expand and optimize the rail network. Unlock new technologies, improve the infrastructures, monitor rail traffic screens, and make the right decisions. The further you develop your railway network, the more complex it will be to manage. Automation is a vital feature for all dispatchers to master.
Rail Route offers different game modes to test your skills solo or against other dispatchers, and to give free rein to your creativity in the creation (or reproduction) of railway networks
Manage ever-growing traffic of trains. Accept more contracts, add tracks, trains, stations, and upgrade your system through multiple technology trees. Think optimization and automation.
Ideal to challenge yourself and your friends. Check your skills in managing train timetables on a fixed map where trains and tracks do not change over time.
Create a map for either Map mode: Endless or Scored. Recreate your favorite junction, build your hometown from scratch or design a railroad of your own. You can then share your map through the steam workshop.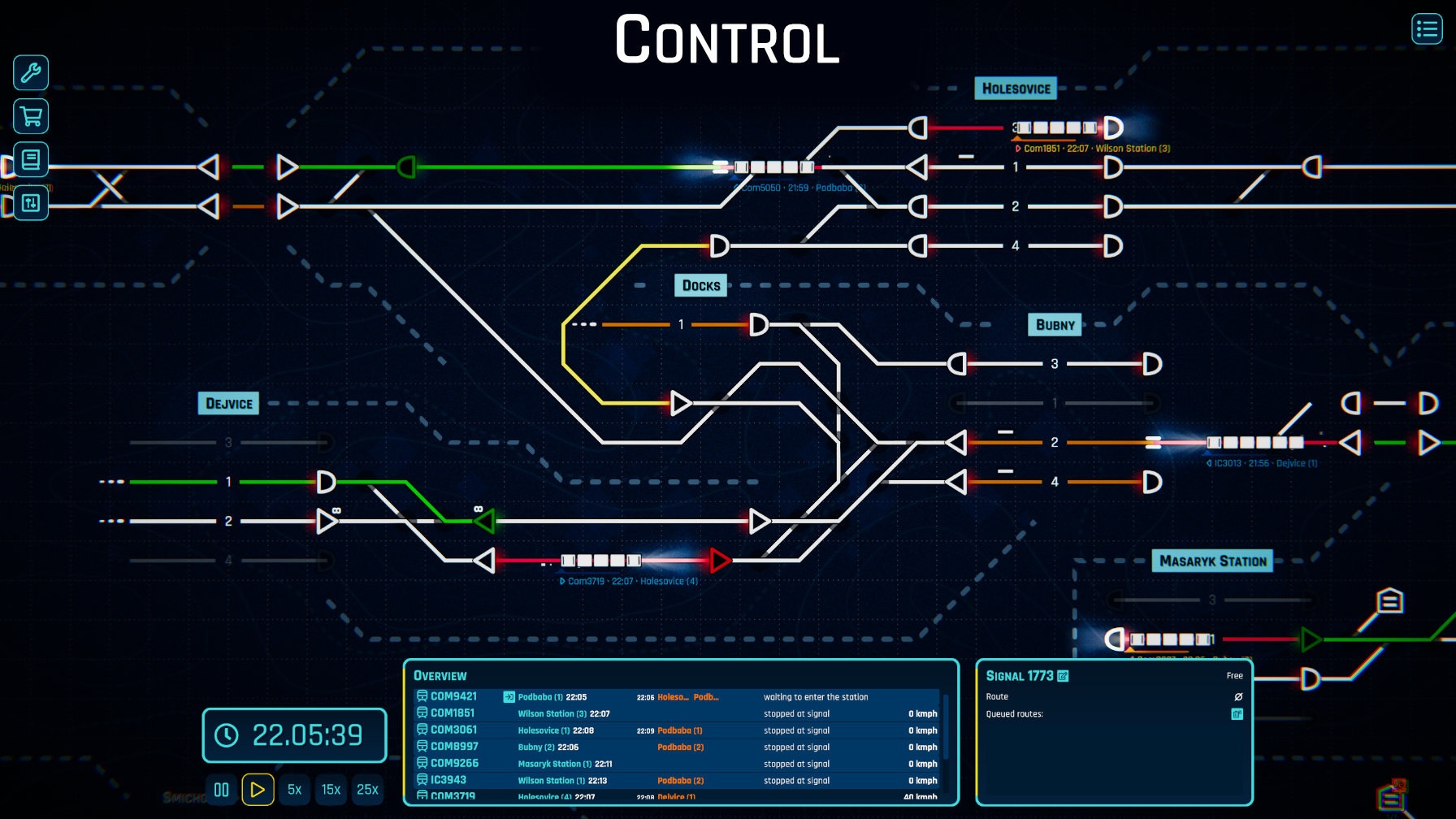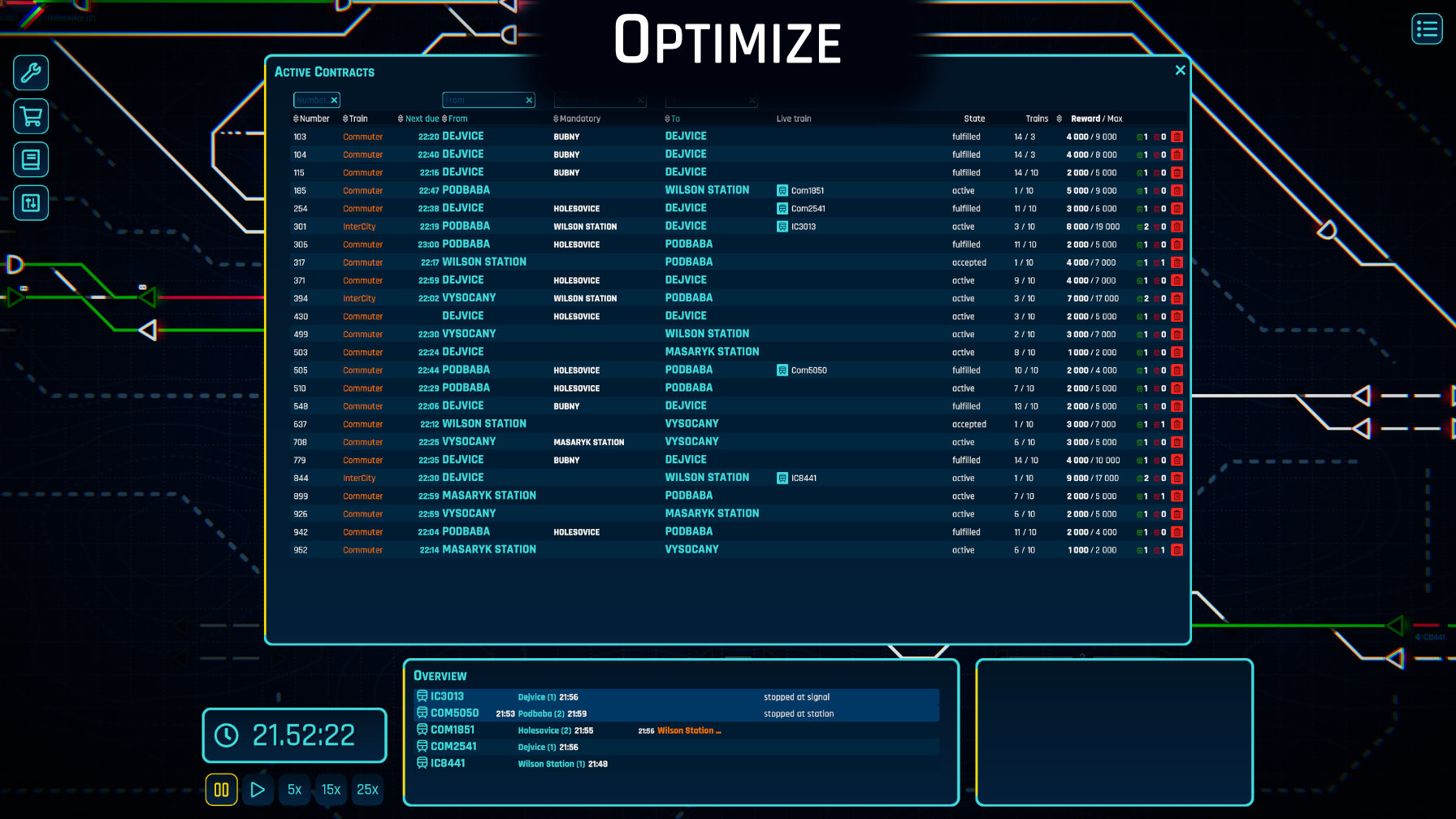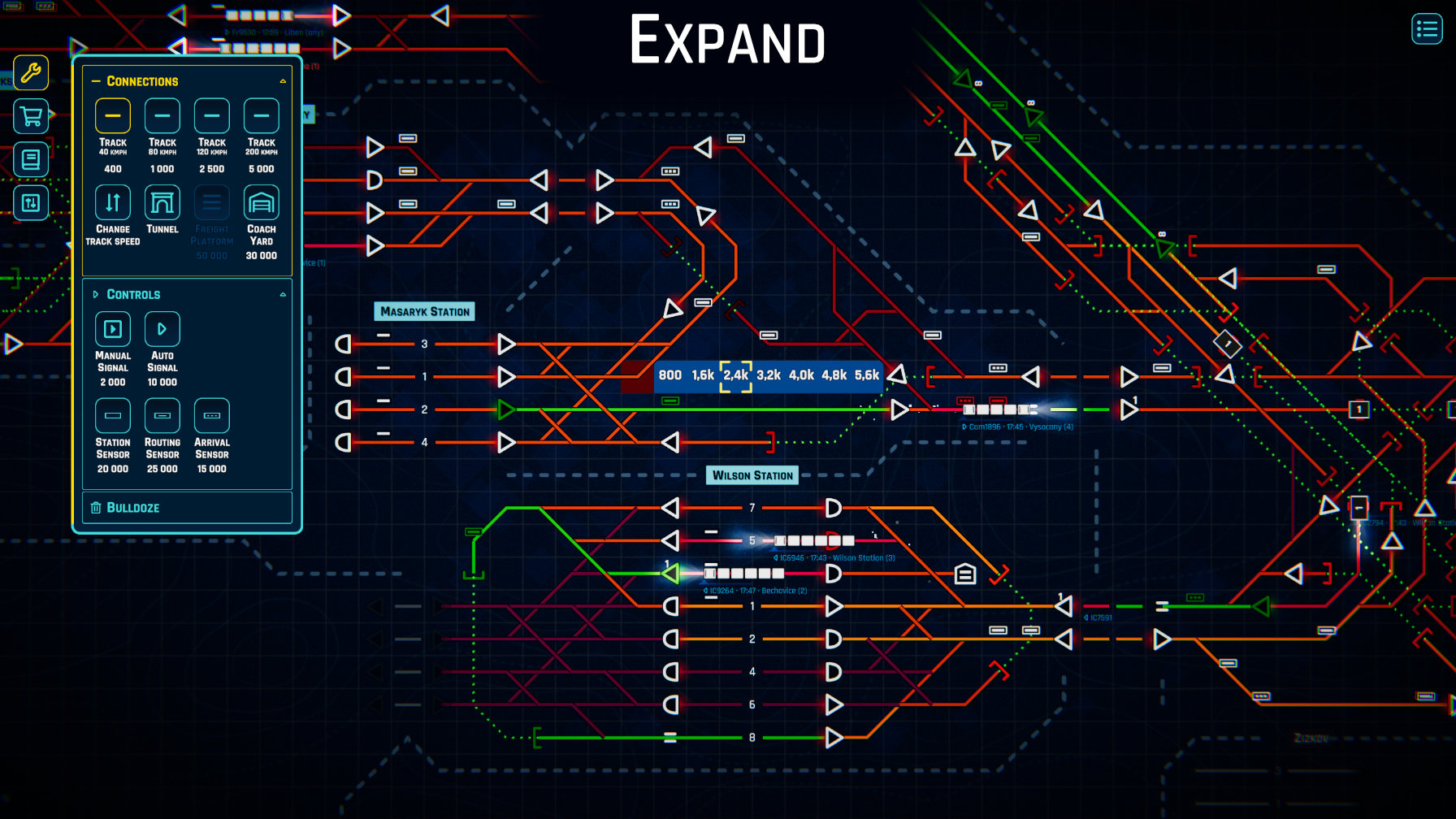 Available Features
Unique Experience
2 game modes: Endless and Scored Maps
Maps Editor
Accept different types of traffic contracts on your railway
Operate trains according to their timetables
Expand your rail network, build new useful components and buildings
Earn rewards – money & experience points
Unlock upgrades – improve your technologies, interface and discover new building components
Automate – build various sensors and automate the operations
Features to be developed during EA
Shunting – trains compositions, attaching/detaching of the cars
Freight Yard Maps – handle the incoming and outgoing freight cars
Map events – include a random event or a storyline into your maps
Translation in 10+ languages (English, Spanish, German, Russian, French, Portuguese-brazil, Czech, Hungarian, Polish, Swedish, Portuguese, …)
We are looking for great suggestions from the community to improve the Rail Route.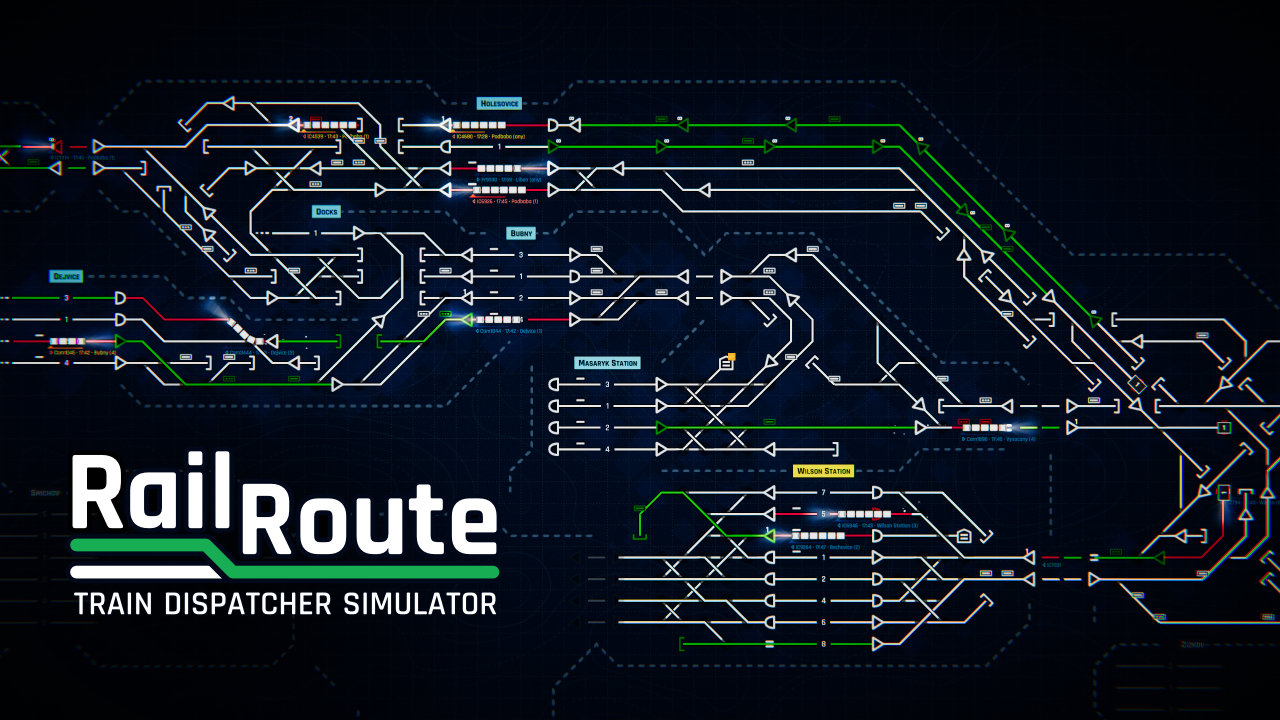 Useful links