Steel Republic Rail Defender combat railcars
Introducing the main tools for protecting your expansion, and taking out the enemy command center.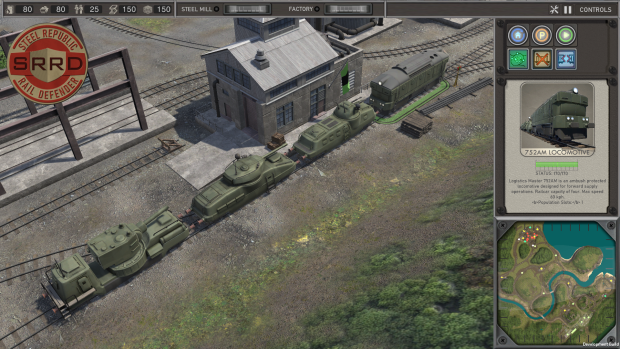 There are three primary classes of armored railcar which each have a turreted weapon.
The Escort has a protective cabin which serves as a troop transport, as well as a turret with dual 30mm auto-cannons. This is a rapid fire unit with shorter range but very effective even while on the move to clear attacking units.
The Anti-Tank Car has very heavy armor for survival in direct combat with enemy units, and the turreted AT gun deals the highest damage against enemy armor with high velocity rounds. These have a longer direct-fire range than the Escort.
The Howitzer Car carries a turreted indirect fire main gun with a much longer range, which is designed to take out standing enemy units and fortifications from a distance. The armor is good, with ammunition storage separated in another bunker cabin, and a fire control cabin for the command crew.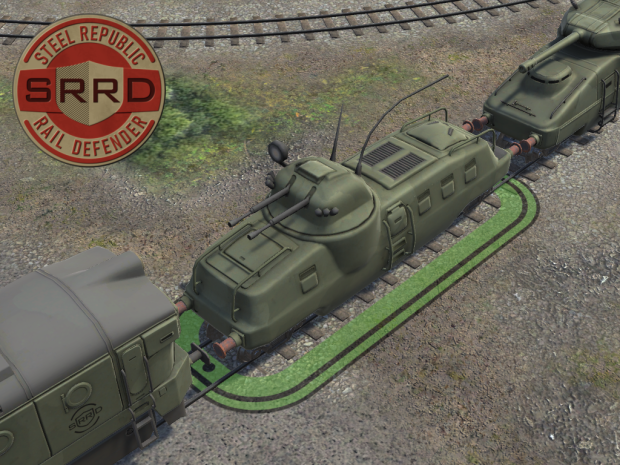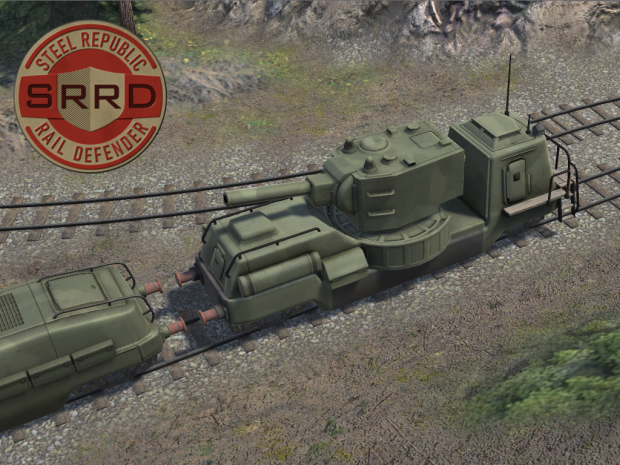 The final class of combat car the player can field is a super weapon, with the potential to end the game. The Railway Artillery unit is an articulated car which carries a massive coastal defense turret. The main gun has a slow rate of fire, but can target the enemy base far across the map. This unit has to be brought into range, parked, and deployed in order to fire.