Finally work has once again been done on the actual game.
I have all but finished the two types of radar that will be in the game, Active and Passive.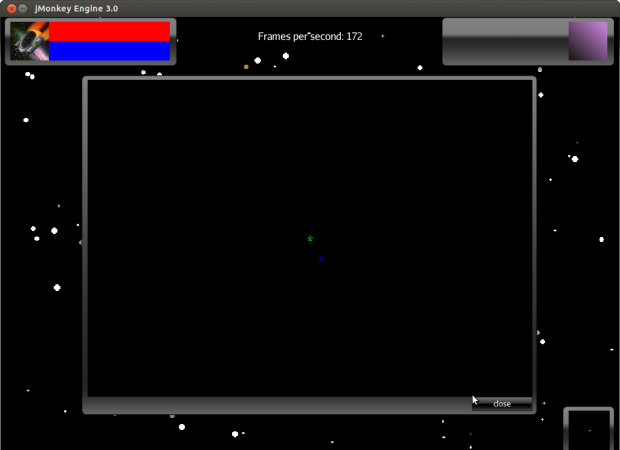 The Passive Radar is the radar in the lower right. This radar is always on. Passive radar is short range and gives limited info. All that's available is location and relation, Friendly, Neutral, Hostile.
The Active Radar is activated by the player. It is longer range and gives more information. When activated, a second screen pops up. This blocks the main game window. The Active Radar gives out more information then the Passive Radar. Here, also the type of entity can be seen. The different types of map objects can be identified via different icons. Each different type of icon stands for a different type of object. Examples are Asteroids, Planets, Ships, Space stations, etc.
Aside from the new radar systems, the HUD has also seen some updates.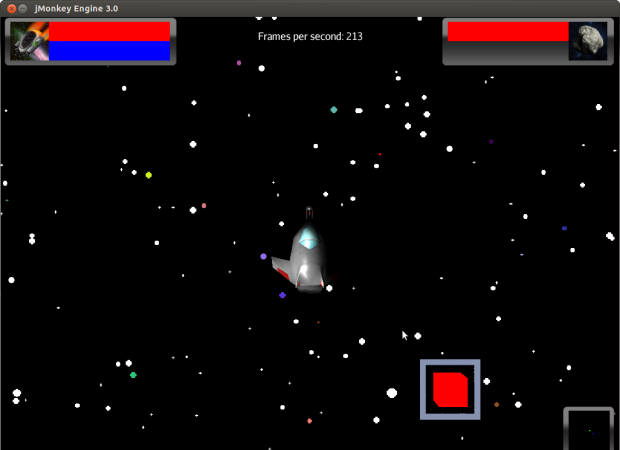 All HUD elements now have nice shiny borders. This makes the HUD much cleaner. I'm still not entirely happy though, so you can expect more changes there in the (near?) future.