Racing Apex is a fast and fun arcade style racing game that takes inspiration from some of the first 3D polygon arcade racing games from 1988 to 1992 and adds modern gameplay elements of car combat and multiplayer mayhem.
The worlds best racers have gathered to determine who will be the Racing Apex Champion! When the lights go green its no holds barred to the chequered flag!
Race. Shoot. Win.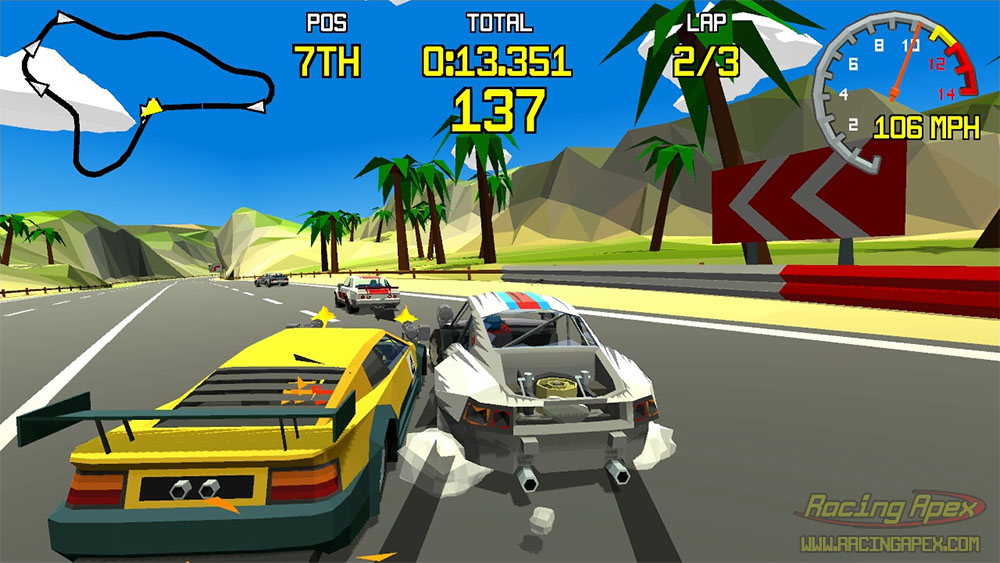 There's still a lot of work to be done. We hope to build up a community of racers from all over the globe, who wish to compete together in Racing Apex! We will be posting more updates soon, or you can head over to www.racingapex.com for all of the information.