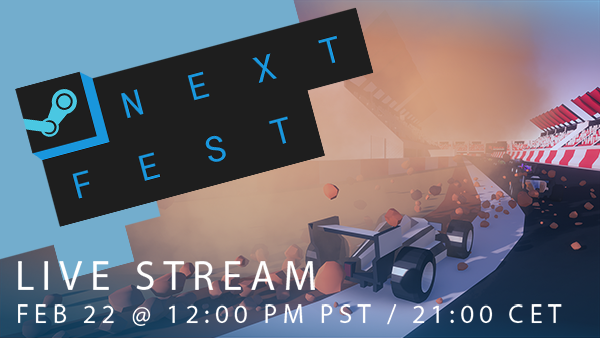 Steam Next Fest is coming up!

We'll be hosting a pre-recorded live stream on February 22 - 12am / 21.00 CET where you get to see Marcus (one of the two devs) play the full game. Hope to see you there. :-)

Race Condition is a retro-styled arcade racing game for 1-4 players. Fast cars along with intelligent AI and simulation physics, creates a compelling challenge for racing enthusiasts and casual drivers alike.

The game is releasing March 1st. Wishlist now to stay updated.