RABBIT HOLE 3D is a fast-paced, minimal arcade game where you have to move fast to dodge speed words of an audiobook, 'Alice's Adventures in Wonderland'. With merciless difficulty and extremely beautiful retro chip tune soundtrack, RABBIT HOLE is insanely addictive.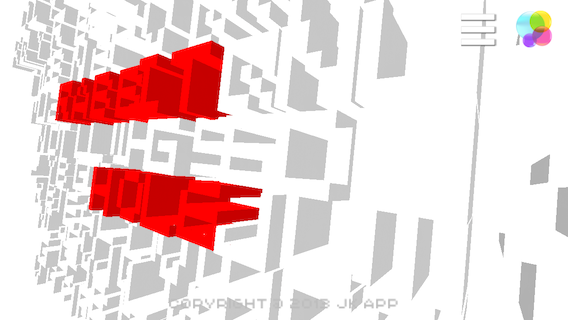 < MAIN SCENE >
1. You can see OPTION button and GAME CENTER button on the top right of the screen.
2. Game starts when you touch anywhere of the screen.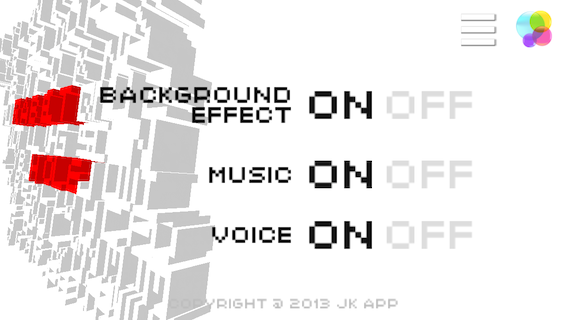 < OPTION >
3. in OPTION menu, you can turn on/off the background particle effect, voice of audiobook, and BGM.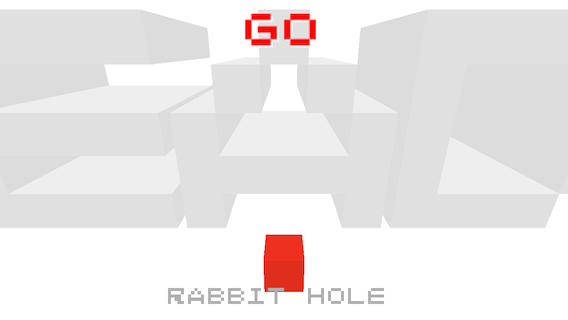 < TUTORIAL SCENE >
4. in TUTORIAL SCENE, the red cube should pass through the word 'READY'. You can control the cube by TOUCHING left/right side of the screen to MOVE LEFT/RIGHT and SWIPING up/down to MOVE UP/DOWN.
If there's an empty space on the LEFT/RIGHT tip of TOP/BOTTOM of alphabets, you can pass through it. When you move the cube to the empty space of alphabet 'E' and touch 'GO' button, the game begins.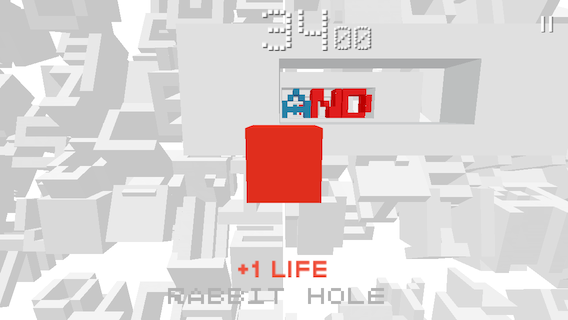 < MAIN GAME SCENE >
5. You have to survive as long as possible finding empty spaces of alphabets which are coming to you fast. If you collect all of the alphabets of 'RABBIT HOLE', you can get 1 more life.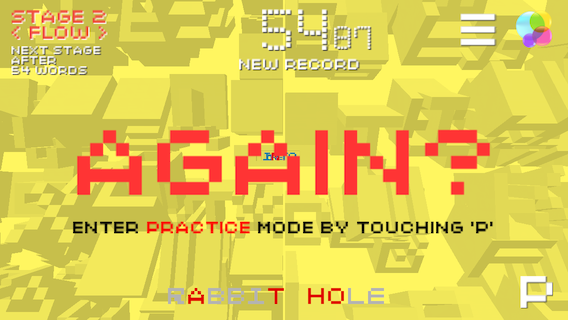 < GAME OVER SCENE >
6. When game's over, there's MAIN MENU button and GAME CENTER button on the top of the screen and you can start the game again by tapping anywhere of the screen.
If you want to practice next stage, you can enter practice mode by tapping 'P' button.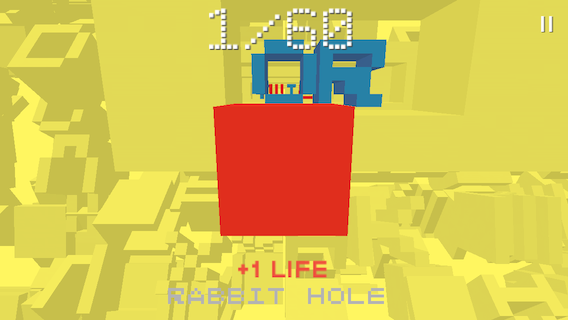 < PRACTICE MODE >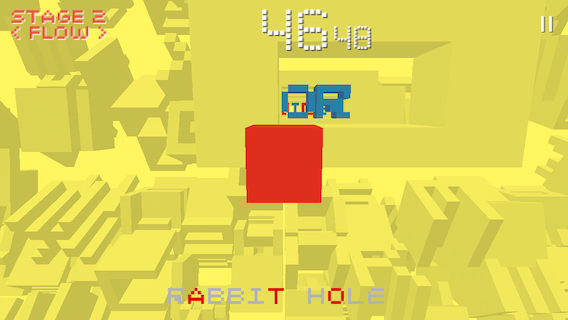 < STAGE 2 - FLOW >
In RABBIT HOLE 3D, you can experience stylish minimalism and 8bit retro chip tune soundtrack. Why don't you dive into this insane difficult game and compete with your friends?