Since the conception of this mod we have been limited by the Renegade engine (Westwood 3D). It has had our needed requirements, bases with functioning buildings, infantry and tank combat, a monetary and purchasing system all which we have been able to use and adapt to our needs as we progressed. But we have been limited by the engines graphical capabilities... until now.
We are proud to announce, the future of Red alert: A Path Beyond, our wonderful coders have been able to implement features that could only dream of, such as updated shaders, new menus and purchasing system. But their biggest innovation yet, has to be HDR (High Dynamic Range) lighting, a feature which is seen in many new games. We have been able to implement HDR lighting and new shaders which along with the previously announced support for bumpmapping will bring the total graphical quality to the next level.
HDR enabled Atom Bomb & Tesla Tank images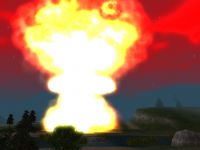 Comparisons between current and HDR + Shaders enabled images & new Sidebar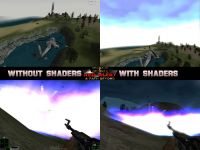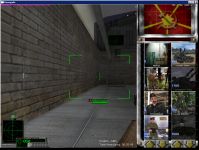 More images in our Gallery
Many more features have been announced and will be implemented, too many to list in this news post. Our leader Chronojam has posted up a monster of a blog which contains all the information that you'll need to know.
See you on the battlefield soldier.