Quizz ball was finally finished around 11pm on sunday night. The game was created in under 25 hours as part of the ludum dare 27 challenge. All the assets, code and audio was made in that time from scratch. It was a great experience and a lot of fun. I plan on expanding the game with more content and online multi-player later as i think the idea is worth continuing.
The game features local multi-player (1-4), gravity power ups, tractor beam for pulling ball, ball shooting, ball stealing from players, goals and many other features. For future releases i would like to add more game modes, arenas and power ups. Currently i have some exciting new arenas planned such as asteroid fields, black holes and more.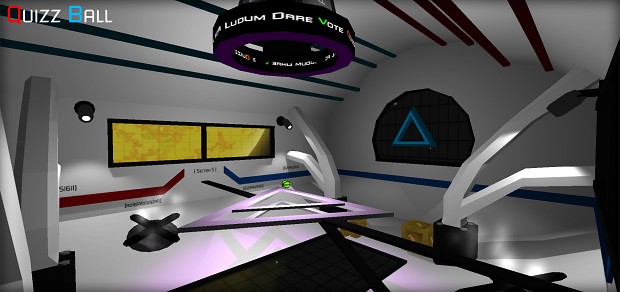 Download Game

Please Give Feedback,
Hope You Enjoy It.