So, we've been super slack on the blogs, but with good reason!
Our KickStarter finished at over 500% of our asking value! We originally came in asking for $6000 and the final value was $33,506.13, an absolutely incredible effort from the supporters! Funnily enough, about 70% of that traffic came from people browsing KickStarter itself, too, so we're really happy with the result.
That money (once it's processed) will lead to some SERIOUS work getting done on the game. We have lined up about a dozen new people to do all sorts of various writing, 3D modelling, animating, texture art and promo art and it can all kick off at once now, rather than being drip-fed. It's amazing.
While all that's been going on, we've finally entered beta! And, as such, are working to prepare the first beta build to the test team. For that, there are 3 final things that need to be coded into the game and working smoothly. So most of my work lately has gone towards doing those up. Because that's mostly code, there's not much in the way of pretties to show you of all of that.In other news, however, we've been having some incredible new art rolling in from our art department as Rachel works on some of the new armour and shields: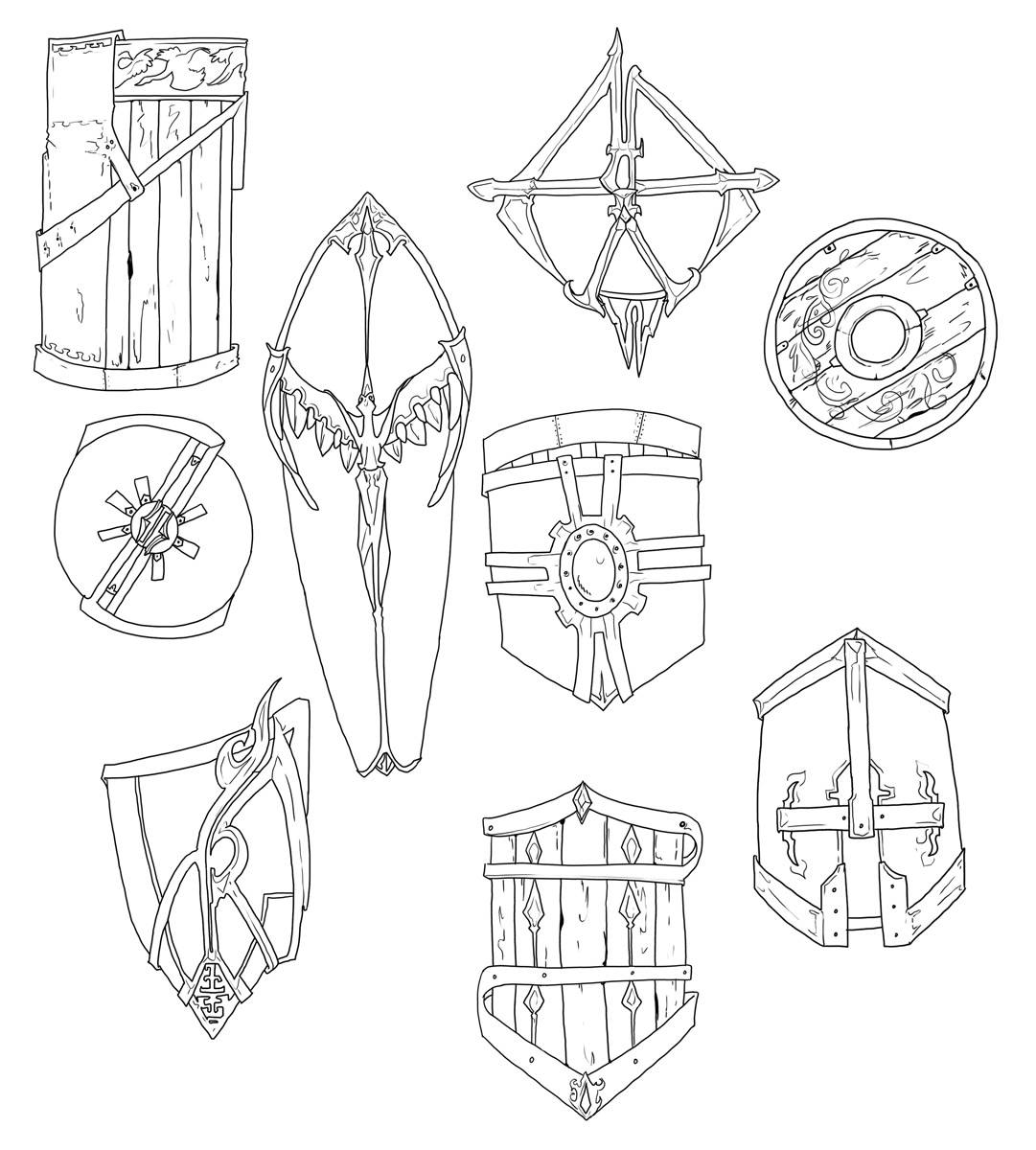 We can't wait to see those coloured!
Carrie, one of our other artists, has been hard at work, too, making some of the amazing action shots of the playable characters:
As part of some of the KickStarter rewards for pledgers, some people are getting themselves put into the game by our art team, and we've started getting photos from everyone (and they're awesome) so you'll get to start seeing art from that pretty soon.
In other news, we went down to Supanova Sydney where we were running a bit of an info session about Malevolence as well as doing some guided tours of what it takes to be a voice actor for video games!We had to get up at an unholy hour of the morning to make the flight out, and I fell asleep on the plane. Woke up just in time to see the view coming in over Sydney:
But we had a long way to go yet. The show was actually being held at the Olympic Park, which is quite a way away from the city, and the trains were actually undergoing maintenance on the first leg of the trip from the airport, so 4 transfers later, we finally made it to the show, where we met up with the rest of the team that were coming: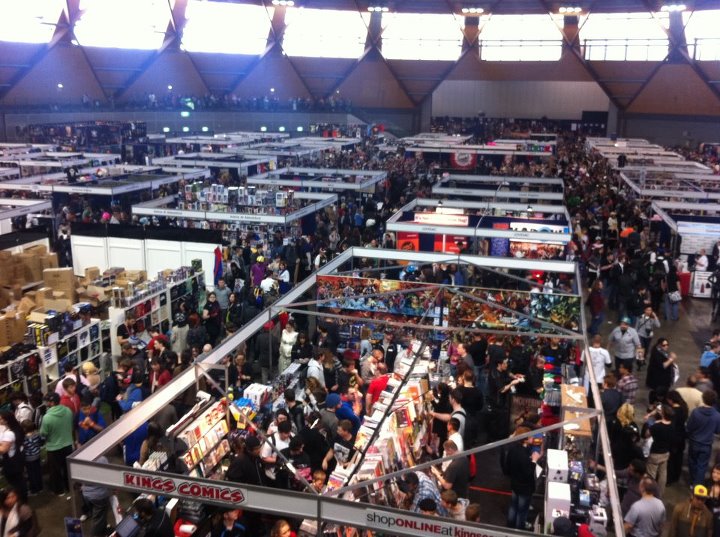 We actually made it with not much time to spare, so it wasn't long before we started the show. Basically we introduced ourselves as the Malevolence team, and got started giving people some tips and tricks to help their voice acting careers: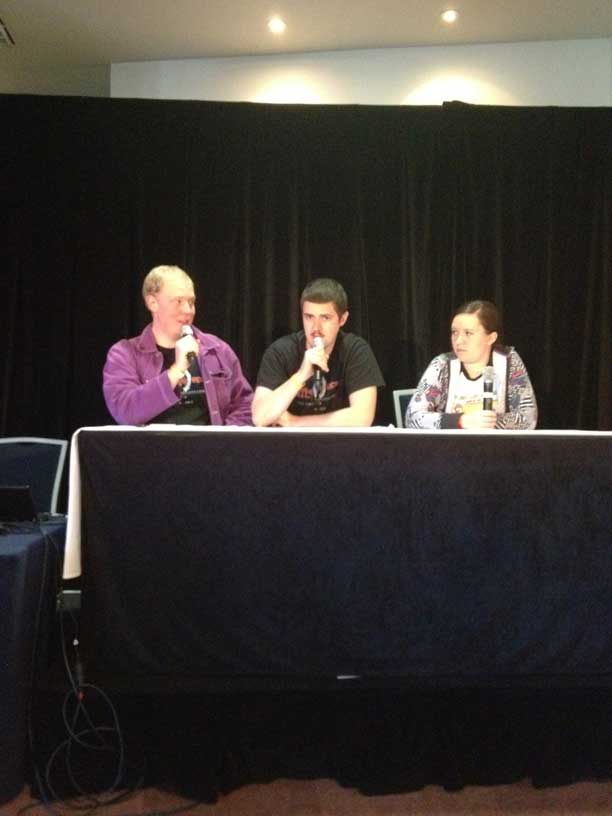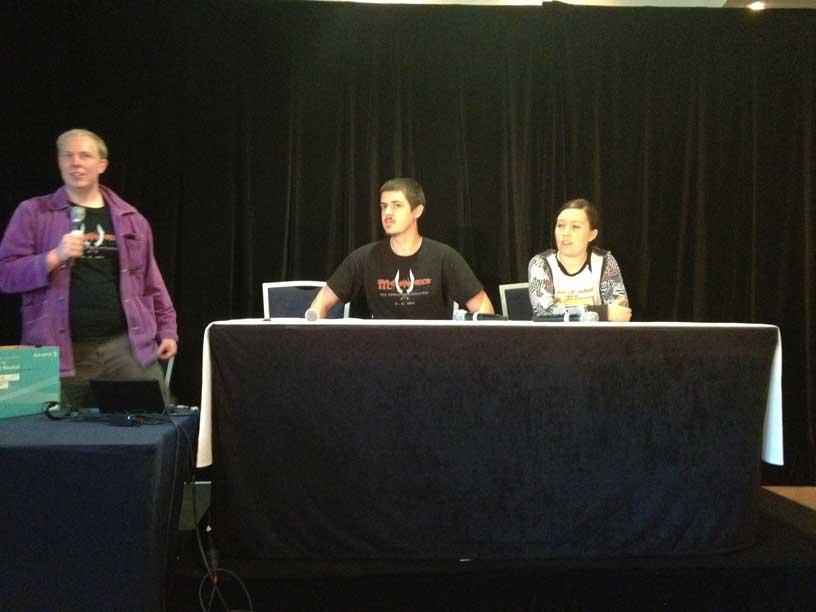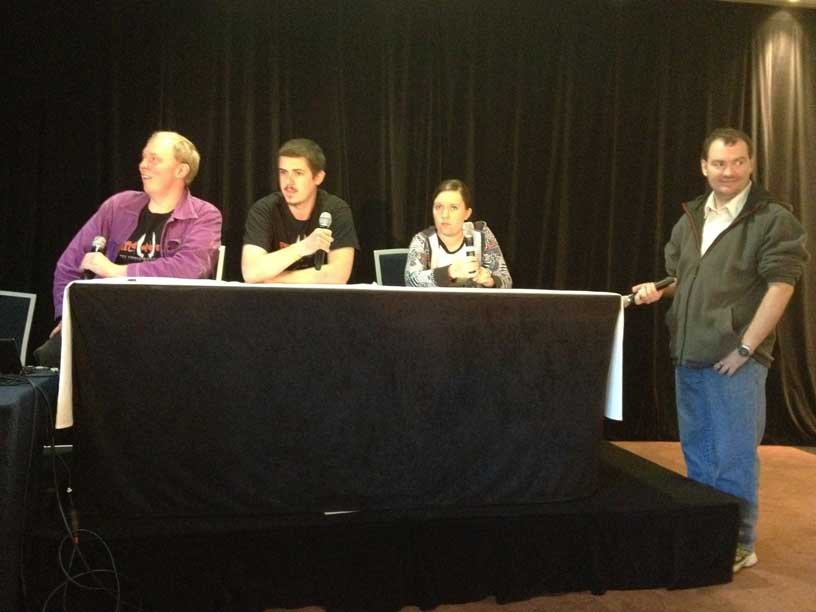 It was lots of fun and lots of people got involved.
Then came the end, which we weren't really prepared for. Once the talk was done, I whacked some flyers up on the table and told people if they'd like to learn more about Malevolence they could come and grab a flyer and say hi.
Well... We were mobbed within seconds...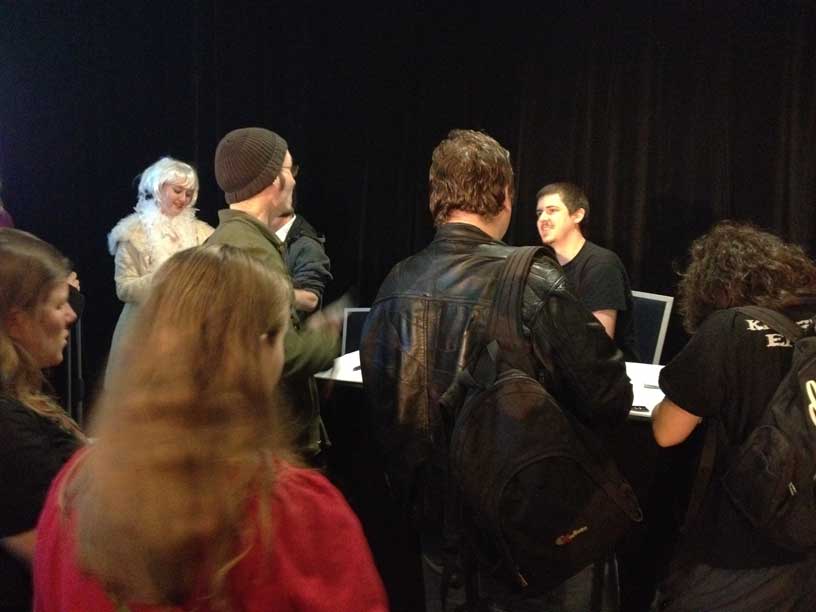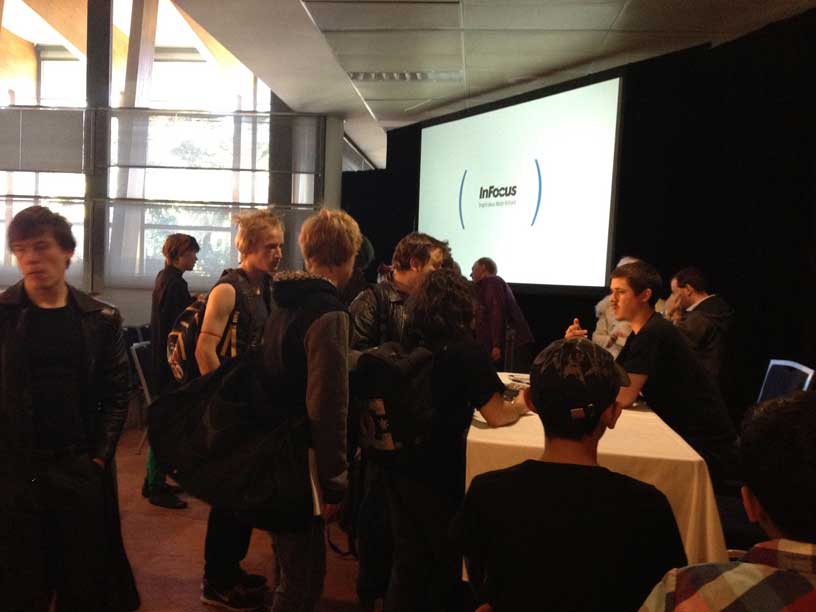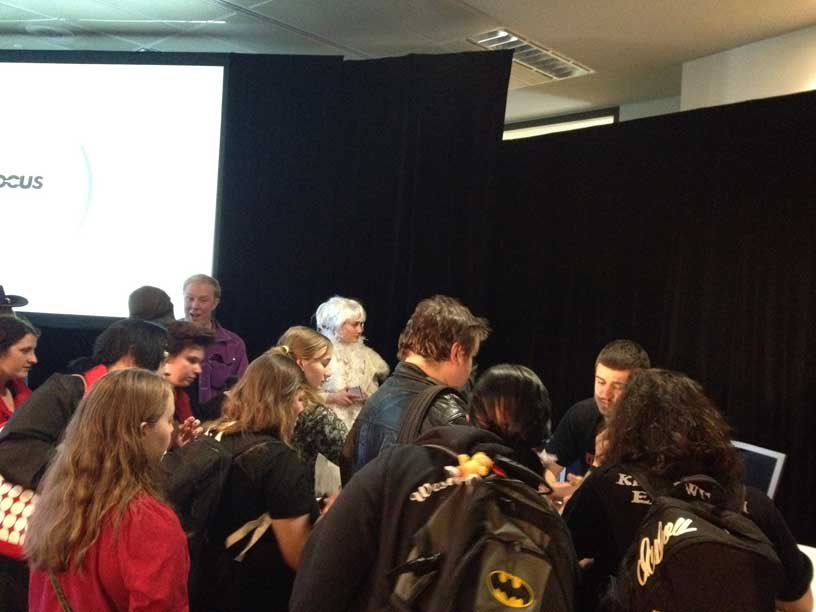 It was fantastic! Everyone wanted to hear about the game and learn more and get involved! It was such a rush of people that I wasn't able to get to everyone to say hi, but now I'm determined to get to more events so that I can meet you all in person! So much love for Malevolence... It's really quite a moving thing for a humble indie game designer!
People were hanging around for so long to talk that the staff had to get us to leave so that the next talk could set up, then I spent the rest of my time at the show responding to people calling out "Hi Alex! Hi Alex!" my wife tells me I should get used to that. Not sure if I ever will... haha
Needless to say, we were so exhausted by the time we headed back to the airport that I had no recourse but to pass out like a bum on the train! Apparently people were giving me a wide berth:
Can't say I blame them... 6'5" of game developer geek. Enough to put anyone off! :-P
So yes! Most of our work of late has been in code, so there's not too many pretty things to show for it, but very soon the amount of art assets we have is going to explode like a penguin in a microwave... So stay tuned!