This month has been both momentous and slowish for the Psycho Spectacle team. Momentous in the fact that we actually formed ourselves together and began making a game, and slowish in the fact that life easily gets in the way of what you are enthusiastic about working on. However, despite all of the obstacles that we have faced, we have managed to get Quill off on a good start.
A lot of our time this month has been focused around art and story development, as well as actually getting things to work in the game engine (Let it be known that many a night was spent tearing hair out while trying to figure out how things actually worked). We have taken Quill's plot and solidified it more, filling it with new characters and events. We have also developed a map of the Quill world (This may not have been as necessary as it was originally thought to be. It will probably just be used as a reference point during further development).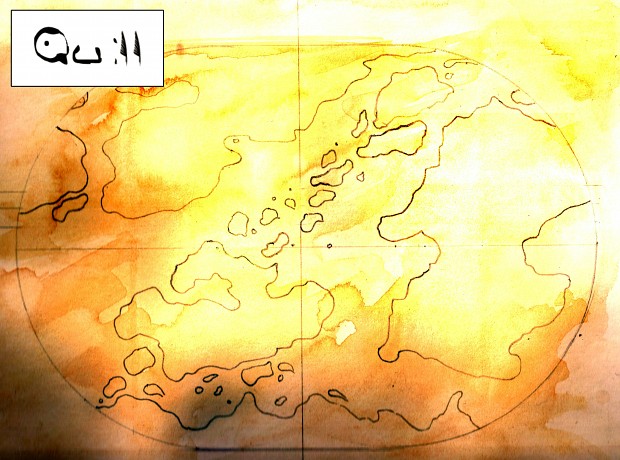 Map of the Quill World
On the topic of artwork, we have painted a ton of assets and have put together our first animation. These can even be put into the engine and made into areas (The first area of the game happens to be in development at the moment. Our art developer has made a rough sketch of it, which you can find below).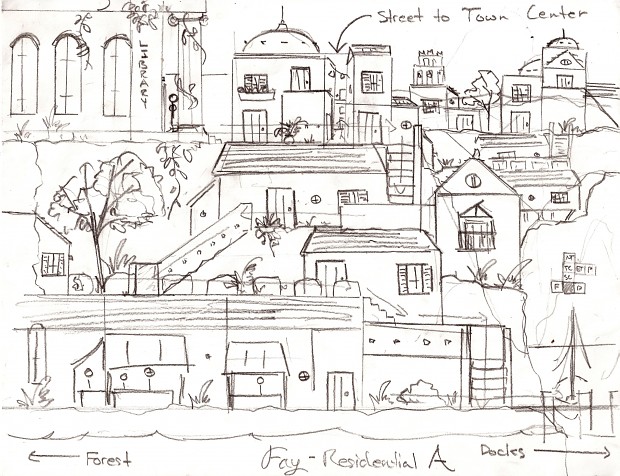 Sketch of One of Fay's Residential Areas
For February we will continue to focus on painting assets, animating the characters, and developing a story, but we will also begin to piece the world of Quill together whilst writing a few songs for the game's soundtrack.

Thank you for reading, and thank you if you have been supporting us so far. We look forward to another fantastic month of development!