The screen is organized to play the game in horizontal position (the game will switch smartphone to this view). The lower part contains common controls for actions as well as the player statistics. Center is reserved for the actually game action. Top part will show the remaining time and current score.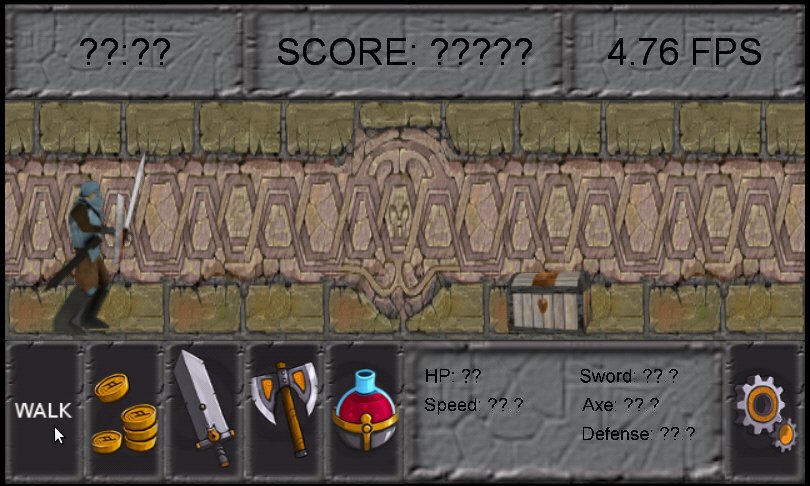 Chests will contain bonuses. Most of the time they will add a certain number of points. From time to time they will contain a healing potion. Once in a while they might contain something wonderful. The catch? Opening the chest will take time, so it might be better to leave the chest and just run forward to get more points!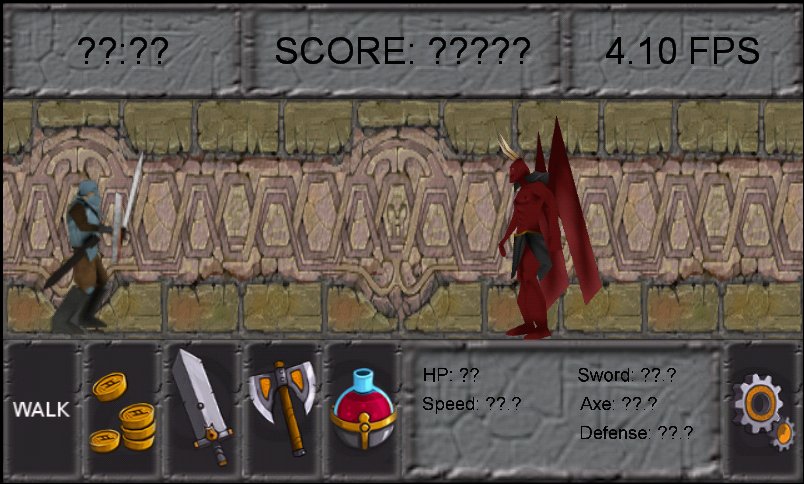 Every respectable dungeon has to have some monster! Also in QuestQuest you will find several types of adversaries to battle. Fighting them will get you points and increase your weapon skills. The enemies will differ in how they deal damage and how they defend.

The current focus of development is bringing together a basic gameplay. In game video should be available soon and an alpha-build will follow!