Why hello there.
It has been a very cool couple of weeks (Sorry for missing a whole week of updates) but I have been sorting out the demo for Quest For Humour. I literally stayed up all night and made sure it was all warm and cosy for you guys! But to my dismay, and believe me when I say I was horrified, I found out that the demo may be infected with spelling mistakes…. NOOOOOOOOOOOOOOOOOOOO. (That was my reaction in a more family friendly sense, in a more reality baring sense, it was more probably on the lines of this: ***** MY LIFE, I CANT DO NOTHING F*** RIGHT, JEEZ, GIVE UP LUIS YOU IDIOT,
****)
So you can imagine how distraught I am that people may be playing the game thinking that I'm twelve and I'm still going through grade school. (I'm not, I'm a real man!)
I guess what I'm saying is that I'm sorry guys; I really did not think that I would spell that many words, so very wrong! Oh well, At least I did not mess up the whole demo, and you guys can't play it (Please tell me I didn't!)
You are probably wondering how I got to know of such things, well the thing is that when I uploaded the demo, at least 4 hours after it got authorised, I let my good buddy try it out (Who by the way might be the game's biggest fan) and he was like "dude, You spelt wonder wrong, It's not Wander,…" Ten minutes later "ha ha ha, and again, wander times 2!" so that's the sort of conversations that happen between me and my beta tester, basically he grills me and pokes fun at me saying how awesome my Grammatical wisdom is, what a good friend indeed! Also I may have read some comments on a certain website where the demo was posted, that may have made fun of the small* spelling mistakes! But in my defence I did not make an account and blast them for making me feel
bad!
*Large spelling mistakes
In other news, the demo is out but you probably know that already, so check that on the list of updates. The demo is quite long so I hope you guys do finish it & I can't wait to hear about what sort of things you liked and disliked about it that will be awesome.
The Alpha will be hitting gold soon so there will be a full (alpha) release in the next few months, so you guys can look forward to that. As per usual, I will be sharing with the community my picture of the week (for my game).
This week's picture of the week represents the overall feel of what I want to accomplish with the game, and I hope you guys enjoy its awesome pixelated quality!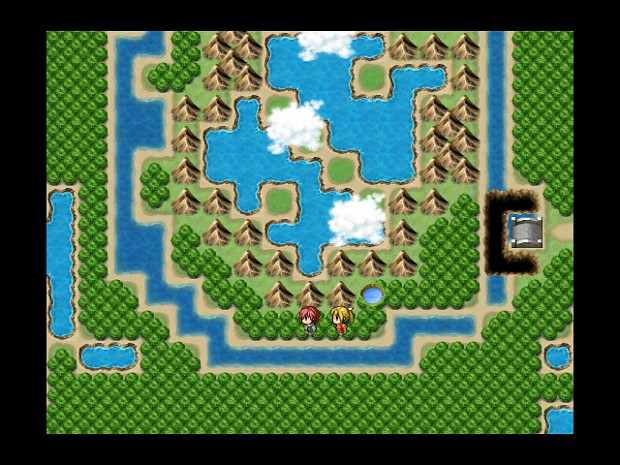 Well that sums up this week's update, until next time, I have been Luis and you have been you!
Tallyho!!!
Killah K2
Purple Face Games