Quench Trailer Released
Watch the official teaser trailer for Quench, a low-poly puzzle game about compassion and community.
TORONTO, April 21, 2016 – Axon Interactive released the first trailer for Quench, a story-driven puzzle game where players control the weather to guide herds of animals. Quench is planned for release in Fall 2016 on PC/Mac (DRM-free and Steam).
Kickstarter & Steam Greenlight
Axon Interactive launched a Kickstarter campaign on the same day for Quench, which raised 40% of its $26,000 goal in the first 12 hours. With one week left in the campaign, the Quench team has raised over $18,000 so far.
The team also launched a Steam Greenlight campaign, and were greenlit after just 3 weeks on the platform.
Trailer: Youtube.com
Kickstarter: Kickstarter.com
Quench Website: Quenchgame.com
Presskit: Axoninteractive.ca
ABOUT THE GAME
You are Shepherd, an avatar of nature. Use your divine powers over the weather to protect your flock, aid them as they take up a grand pilgrimage, and unravel the mystery of the strange smokebeasts that have invaded the world.
Summon rain to bring life to withered plants, quench fires and calm enraged spirits.
Create gusts of wind to hasten your herds, confuse attackers, and shift great dunes of sand.
Quake the earth to break open chasms and fountains, stun smokebeasts, and clear landslides.
Strike lightning to start fires, revive fallen animals and obliterate foes.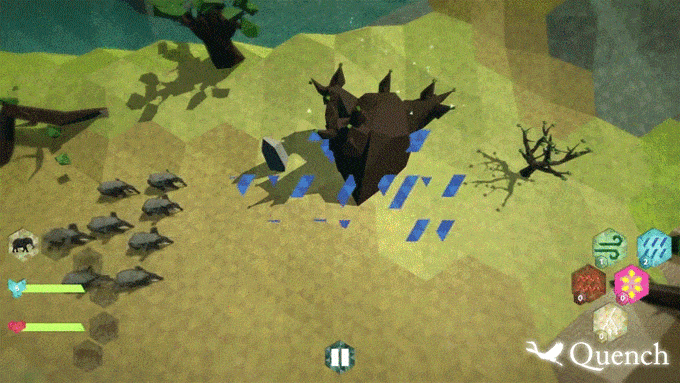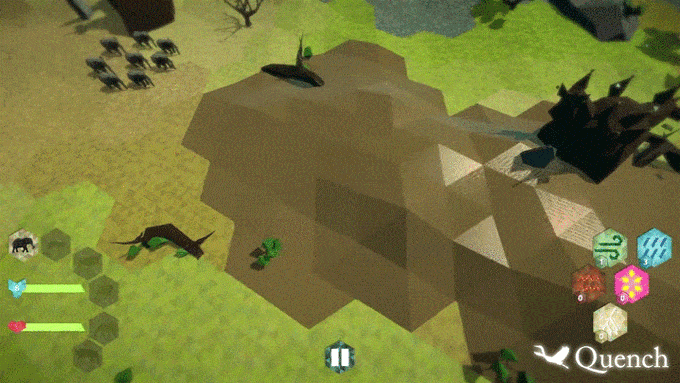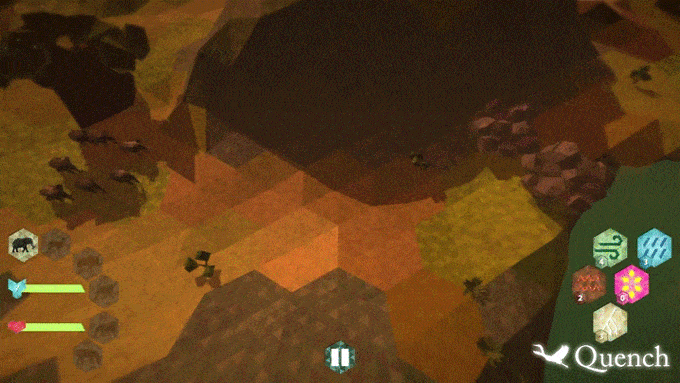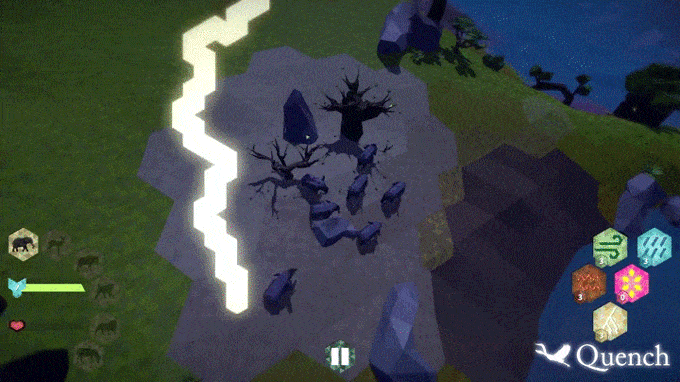 The story of Quench is a framed as an illustrated fable about overcoming differences to restore the world. The game explores the ways in which kindness, compassion and forgiveness are powers unto themselves, both through the game mechanics--which encourage on nurturing/protecting as the primary means of action--and through the way the characters interact and grow.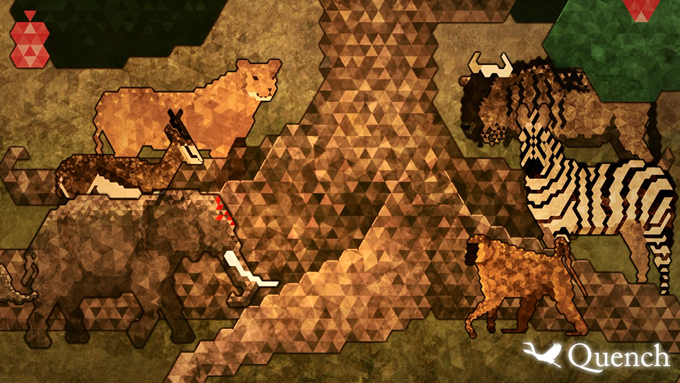 Quench is built using a novel combination of the art tool Hexels and Unity game engine to create levels and environmental simulation.
Trailer: Youtube.com
Kickstarter: Kickstarter.com
Quench Website: Quenchgame.com
Presskit: Axoninteractive.ca