I have kind of neglected Indiedb lately! I have been so worn out with development that I have only been updating our Facebook and main site pages really sorry about that, and I will make sure this page is updated just as regularly.
So here is a large backlog of information and today's QnA video update!
This is our first QnA video! there should be another 3 of these coming soon, I am really sorry about the Audio/Video quality and after this batch of videos we will try and figure out a better solution the next time we record anything.
Thanks again for all of the awesome questions! there are a few we didn't get a chance to reply to as they were asked after we did the video, but the next time we record a video I will make sure we answer those first!
December 1st Greenlight, Community support and Funding!
Sorry for the radio silence over the last few months, Some of this is due to great news and some not so great! Jemma has been quite ill over the last few weeks that really took its toll on us, but she is back now and stronger than ever!
The reason we mention funding is because at this stage it is something we are looking at to speed up development by hiring a few freelancers, but it will also mean we can push the game a bit more and make Routine a better experience overall. Indie Fund will be our primary goal as we really appreciate the advice and expertise those guys could bring to the table it would also save us a lot of time as opposed to Kickstarter which would be our second goal if Indie Fund doesn't like us ;(
Mick (our Audio Director) also did a talk about Routine at this year's GCAP, there is no recording of the talk but it was a great experience and the game went down very well! (Thanks to Mick)
I guess I will start with thanking everyone that voted for us on Steam Greenlight, we were among the first 10 games to get greenlit and it is honestly thanks to you guys! Now we just need to finish the game!


And for everyone who would prefer a DRM free release we are currently in the talks with GOG.com as we are huge fans of what those guys are doing with distribution and their games catalogue, once we know more we will let you know!
Some more great news is also that we have moved into a flat together and are using the front room as our studio! so Development will be running a lot smoother from now on!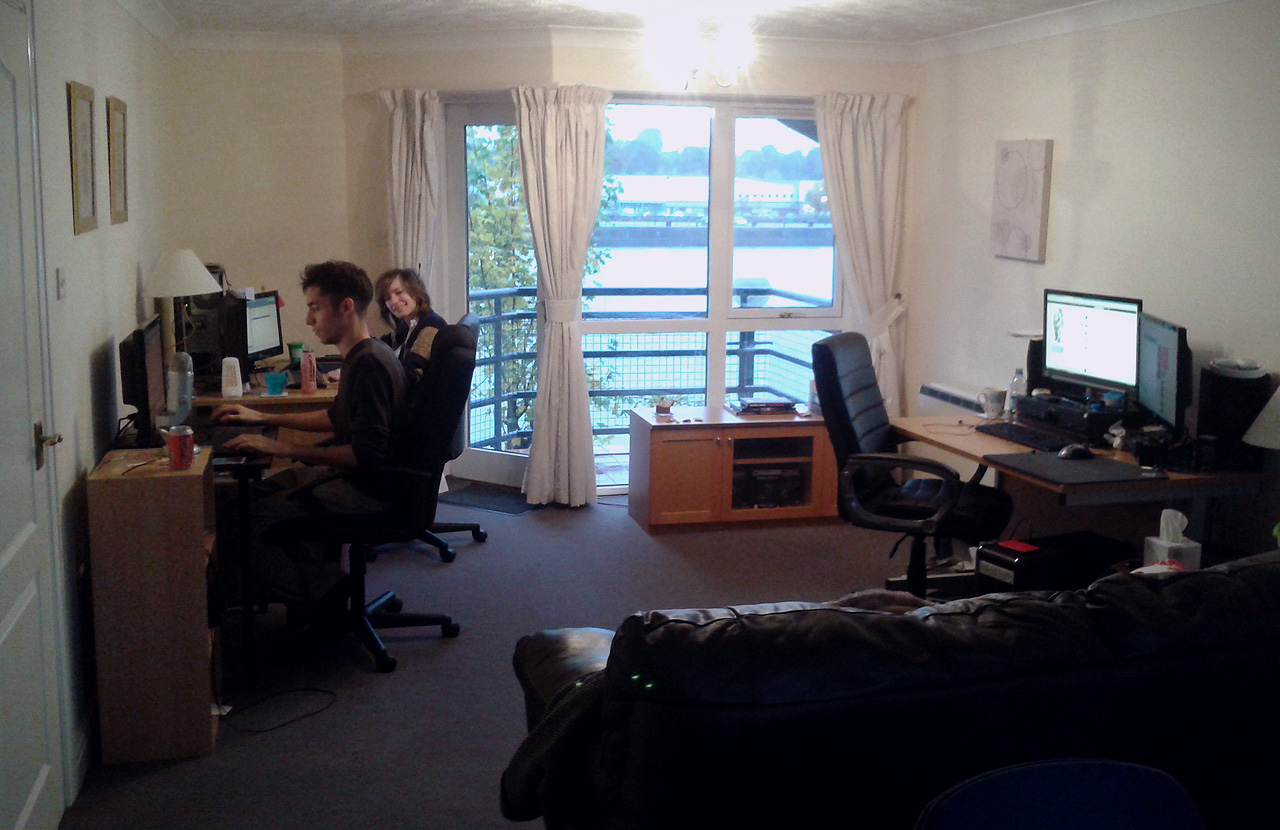 We have also been getting a huge response from the community and tons of great coverage, there have been a few bits of Routine inspired Art/Music! and I want to point out this AMAZING track made by Voyce from
www.thegamernerdz.com

• Music Inspired by Routine

They also did an audio interview with us a few weeks before that.

• Gamernerdz Interview

As for coverage here are a few articles that really stood out!

• EDGE
• THE VERGE
• BITSCREED
• GAMESPY
• GAMEMUSE
• BRITISH INDIE
• MWEB
• GAMER SYNDROME
• SINGULARITY UNIVERSE

Our next goal will be finishing off our Vertical slice then getting in contact with Indie Fund and releasing a Gameplay trailer! Initially we wanted to have this done during November but due to all the setbacks we are aiming to have it done before Christmas!
Thanks for all of the support, we honestly appreciate it all, we will try to keep IndieDB up to date from now on! there is still plenty of news on our site, but I don't want to spam this post any more than I already have!